LIAM BRADY lasted two-and-a-half years as Celtic manager after replacing legendary Billy McNeill on June 19 1991.
In a results-driven business, the Republic of Ireland icon realised he had to go following a period without the silverware success he craved for the club and the supporters.
Brady left because of football reasons, but he also admitted to author Alex Gordon, who had become a close confidante during his spell at Parkhead, that he found public life difficult to handle in Glasgow.
Alex, whose fifteenth Celtic book, '50 Flags Plus One', is out now, was sports editor of Scotland's best-selling Sunday Mail at the time of the Irishman's arrival.
I'M IN CHARGE…Liam Brady takes Celtic training.
Brady paved the way at the club that is on the brink of appointing Englishman Eddie Howe as Neil Lennon's replacement. Since the Irishman left, the Hoops have had other non-Celtic players as managers in the shape of Wim Jansen, Josef Venglos, John Barnes, Martin O'Neill, Gordon Strachan, Ronny Deila and Brendan Rodgers.
In another CQN EXCUSIVE, the writer recalled: "Everyone knew Liam's reputation as a world-class footballer. He had played in the London derby for Arsenal and against Spurs, the Turin encounter for Juventus against Torino and the Milanese clash for Inter against AC Milan.
ON THE BRINK…Eddie Howe is favourite to become Celtic's new manager.
"So, he thought he knew all about derby confrontations. And then he sampled the rarefied atmosphere of the Old Firm. That was an eye-opener for someone who thought he had been there, seen it, done it, got the t-shirt and all the add-ons.
"Brady took the job with the confidence you would expect of someone with his footballing pedigree. It didn't bother him one bit that some people were making most of the fact he had become the first Celtic manager not to have played for the club.
"After his time was up at Parkhead, he confided in me. He said: 'Glasgow is such a fiercely divided city. I thought I was ready for it, but I wasn't. Nothing prepares you for that sort of rivalry. Absolutely nothing.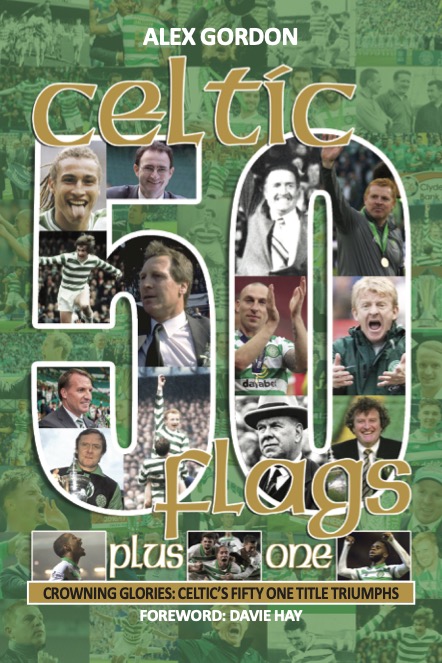 READ ALL ABOUT IT…Alex Gordon's fifteenth Celtic book, a tribute to the club's 51 untainted titles.
"'When things weren't going too well, I tried to ride out the storm, but, unfortunately, I discovered I couldn't.'
"This, please remember, is coming from an individual who won 72 caps for his country and played top-flight football for almost two decades. I thought his observations as an incomer to Glasgow were more than just a shade disconcerting.
"Liam was well aware what he was taking on when he was appointed Celtic manager. He made many friends in Scotland, but even someone with his experience and astuteness was surprised with what it would be like to be in the midst of everything."
BYE BYE BROONY, BHOYS IN 4-GOAL BLITZ
Click Here for Comments >