TOMMY BURNS had to revive Celtic after their sensational penalty-kick loss to Raith Rovers in the League Cup Final at Ibrox on the fateful Sunday afternoon of November 27 1994.
The shock waves reverberated around the whole of football and Parkhead and the manager realised he would have to spend big money to help turn things around.
In another CQN EXCLUSIVE series, we chart Tommy Burns' career as the Hoops gaffer during turbulent times on and off the field. Here is the third instalment from Alex Gordon's tribute book, 'The Winds of Change', which was published by CQN in 2015.
Please enjoy.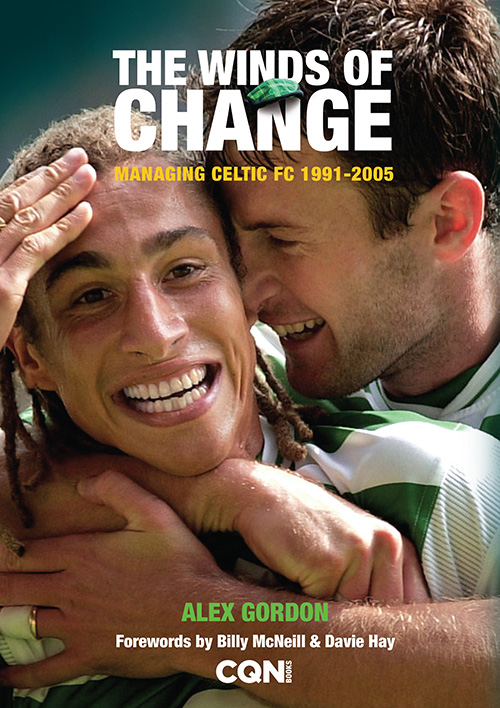 FERGUS McCANN was swiftly earning the mantle of Frugal McCann.
As far as enticing new players to Celtic was concerned, his focus appeared to be on matters off the field, a perceived one-eyed approach which was more than a little exasperating and disconcerting for Tommy Burns.
Davie Hay, former player and manager, was brought back to the club by Burns as chief scout and proved to be an astute judge of quality and ability. He kept a steady stream of names for the manager to peruse and Hay also knew there was little point in checking out a player rated upwards of £2million. McCann made it abundantly clear that sort of figure didn't equate with his vision of the fiscal future for the club.
However, even McCann was stirred to loosen the purse strings after the inadequacies he had witnessed in the 6-0 loss in the Ian Rush Testimonial Match at Anfield before the turn of the year. The team may have been shorn of the talents of injured midfield trio Paul McStay, John Collins and Phil O'Donnell, but a selection that boasted players such as Tommy Boyd, Tony Mowbray, Peter Grant and Charlie Nicholas wasn't expected to fold so alarmingly and so meekly.
Goalkeeper Gordon Marshall was the lucky one – he missed out after being dropped to make way for Pat Bonner. Marshall hadn't impressed in the League Cup Final fiasco against Raith Rovers and, after a 2-2 draw with Motherwell on December 3, he was axed to make way for the 34-year-old Irishman who kept the position for the remainder of the campaign.
COMEBACK BHOY…Pat Bonner returned to the No.1 position after Gordon Marshall was axed.
Even McCann, who never professed to being a football aficionado, was left in no doubt that his manager needed quality within his ranks. The team were performing in a perpetual state of bewilderment and a angry Burns spent almost an hour with his team in the dressing room after the humiliation on Merseyside.
'Celtic don't play friendlies,' he reminded a set of players dismissed far too easily. He urgently sought a meeting with the chairman. Burns had added Andy Walker, a second-time around Celt from Bolton for £300,000 in July, while Phil O'Donnell cost £2million from Motherwell at the start of September.
In the main, though, he had soldiered on with the squad he had inherited while some critics savagely insisted he should have shown at least half of them the door only weeks after arriving as Lou Macari's successor.
The upshot was that a 6ft 5in Dutch striker in the shape of Pierre van Hooijdonk was introduced to the Celtic fans on a bitterly cold evening of January 11 1995 at Hampden Park in a league game against Hearts. Davie Hay recommended the beanpole frontman and McCann wrote a cheque for £1.3million to FC Rhoda.
Van Hooijdonk may not have been an instantly recogniseable name, but he did have exciting credentials. He had netted 25 times in 31 games for his Dutch side the previous season and, in doing so, had beaten a long-standing Dennis Bergkamp record by claiming goals in 11 successive games.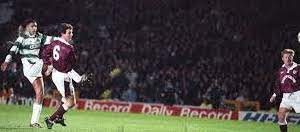 WALLOP…Pierre van Hooijdonk thunders a right-foot drive towards the Hearts net for his debut Celtic goal.
Hay recalled, 'I had travelled to Holland a few times around that period because Dutch football was at a good standard and there were players who could be bought for reasonable fees. Wages, too, were manageable.
'I took in an NAC Breda game one afternoon and Pierre was outstanding. You couldn't possibly miss him because of his height, but he was very skilful on the ground when the ball arrived at his feet. Normally, extremely tall guys are like a giraffe on ice when they are asked to do anything on the deck, but Van Hooidonk ticked all the boxes.
'I was looking at another striker at Twente Enschede at the time. His name? Michael Mols, who, of course, did eventually come to Glasgow – to sign for Rangers. At that time, though, Celtic had the choice between these players.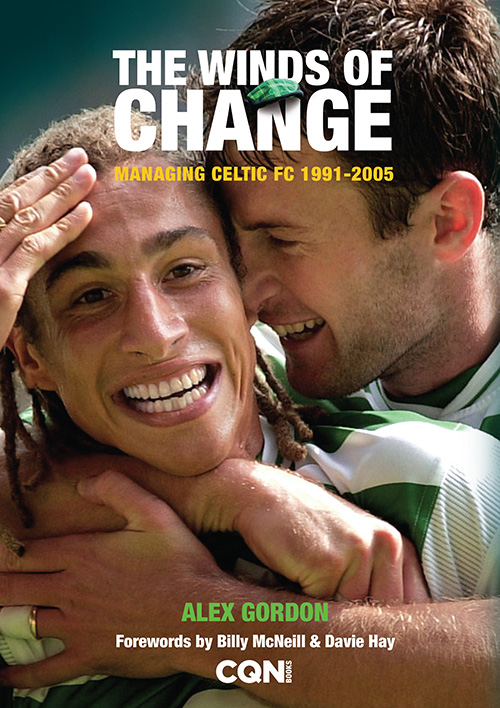 'I made another trip to see Pierre in action against Heerenveen and that helped me make up my mind. I had noted in previous games that he never wasted a direct free-kick. He may not always have scored, but he always hit the target. It was an extra in his weaponry and I was impressed. I advised Tommy Burns to sign him and we duly did.'
And, so, Van Hooijdonk stepped onto the frosty Hampden surface in front of 26,491 fans – almost 5,000 up on Celtic's previous Hampden attendance – obviously intrigued as to what to expect from the new boy.
They were given a response in only 12 minutes when the giant Dutchman pulled down a clearance out of defence from Mike Galloway, lobbed the ball over defender Neil Berry with a degree of nonchalance, held off another challenge from Willie Jamieson, drifted across the edge of the penalty area and appeared to have been too extravagant with his execution.
Then he caught the ball perfectly and his pulverising drive blasted high into the net over the outstretched arms of keeper Craig Nelson.
HIGH AND MIGHTY…Pierre van Hooijdonk leaps in celebration after his debut strike against Hearts with Tommy Boyd about to add his congratulations.
His manager confided afterwards. 'I thought he had lost his opportunity. You won't get too many big guys who will pull the ball down, beat two men on the edge of the box and score. He is more than just a front player who will run on to balls thrown into the middle, because he links well and has a good touch.'
On this particular evening, all was not happiness and radiance with Burns after witnessing the team's 13th league draw of the campaign, the shedding of 26 points. He was adamant his side would have won comfortably had it not been for a decision by referee Hugh Dallas.
The match official silenced the Hampden crowd when he awarded a 57th-minute penalty-kick after Gary Mackay had gone down theatrically following a challenge by Stuart Gray. Jim Bett ambled forward to send Pat Bonner the wrong way.
Burns wryly observed, 'I am very disappointed about the goal we lost, but I can't say any more about it, though, in case I am accused of being paranoid.'
*TOMORROW:  Don't miss the fourth EXCLUSIVE instalment of The Tommy Burns Story.
Click Here for Comments >