CELTIC legend John 'Yogi' Hughes reckons his old club may have to put European ambitions on the backburner next season.
The iconic goalscorer, the seventh-highest marksman in the club's history with 189 strikes, acknowledges how important it is to make an impact at the highest level.
However, Hughes, now 77, thinks the Hoops will have enough to contend with on the domestic scene without having their focus blurred.
The Parkhead club have enjoyed nine glorious years of domestic domination and completed the phenomenal quadruple treble before the wheels came off in inexplicable fashion during a catastrophic campaign that cost Neil Lennon his job.
Hughes, speaking to author Alex Gordon in another CQN EXCLUSIVE, said: "Look, no-one needs to tell me Celtic are a Champions League club. That's where this team belongs and that was hammered into me and my colleagues when Big Jock Stein walked in the door in March 1965.
JOY BHOYS…John Hughes and Bertie Auld celebrate Billy McNeill's headed winner in the 1965 Scottish Cup Final triumph.
"But, first, we knew we had to get the foundations in place and that meant putting down markers on the home front.
"Remember, please, we had not won anything for eight years until Jock arrived. A few weeks later, I played in the Scottish Cup Final win over Dunfermline when Big Billy McNeill headed in a late winner and the following year we did the clean sweep.
"Europe had come more on our radar after the initial success. We were dreadfully unlucky to lose 2-1 to Liverpool on aggregate in the European Cup-Winners' Cup semi-final. The Belgian referee later apologised to us for wrongly ruling out a Bobby Lennox goal that would have made it 2-2. A bit too late for us, I'm afraid.
"But we were well in truly in our stride the following year with a run that took us all the way to that unforgettable triumph in Lisbon.
"However, we had to get the ground work put in place a year or so before that historic victory over Inter Milan. The work done on Barrowfield was just as important as the football that was developing on the pitch on match day.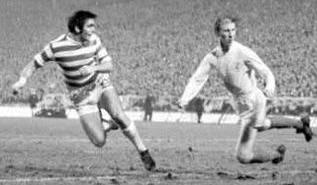 HEADS I WIN…John Hughes powers an effort past Leeds United centre-half Jack Charlton in Celtic's epic 2-1 European Cup semi-final win over Leeds United at Hampden in 1970.
"One came before the other, though. We had to overcome the challenges of good sides such as Rangers, Kilmarnock, Hearts, Dunfermline and Hibs at home before we could look to Europe.
"And that is what will have to happen in preparation in the new season. Sacrifices will have to be made.
"A run in European competition would be more than welcome and the finances wouldn't go amiss, either, but, in the long term, Celtic MUST be aiming to get it right on the domestic front.
"I'm reading all sorts of tales from people who really should know better about Celtic bouncing straight back in the new campaign. Lovely thought, but how exactly is that going to happen? Has someone suddenly found a magic wand?
"To my certain knowledge, these transformational instruments do not exist in football.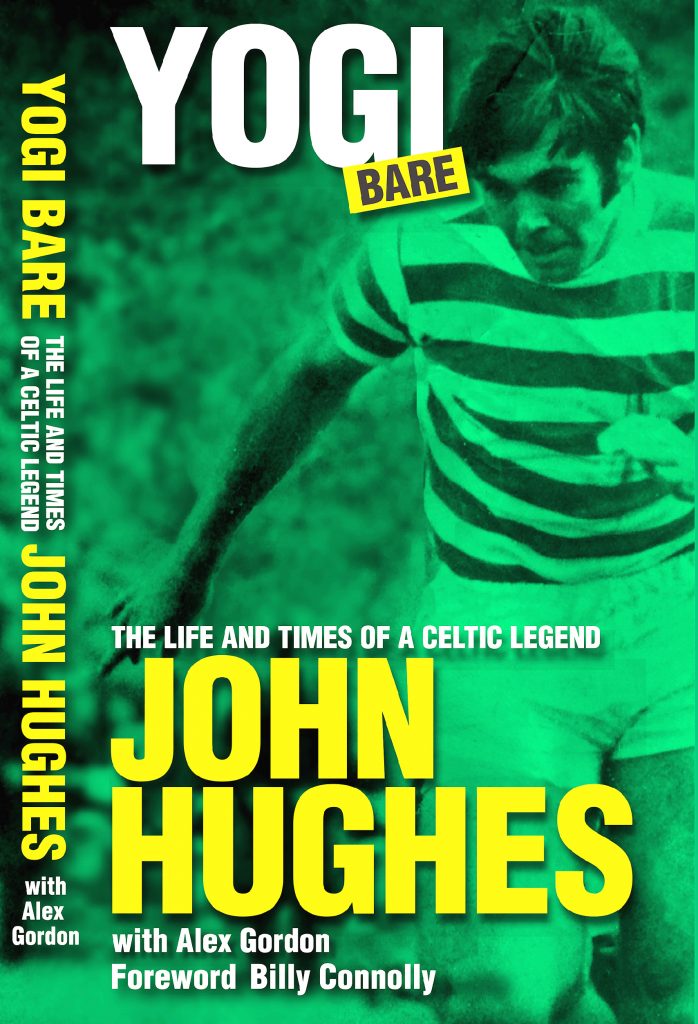 "Celtic are in a state of transition, make no mistake about it. For a start, we don't know who will be the manager. On the player front, we can only guess who is going out and who is coming in.
"It takes a while for these things to gel. New players will be introduced to each other and there is a period when you get to know each other's style and preferences.
"Yes, it's great to make positive noises about the new season, but let's keep it real.
'Europe will be upon us before we know it. There is no chance in the world the new team boss, whoever that may be, will know his best side, his most prolific line-up at that stage.
"It will take time and I am speaking from experience when I say football fans are not super-endowed with the gift of patience.
"However, that's exactly what we face this summer and beyond. Think about the long-term rewards, though.
"A little suffering could be worthwhile when it comes to prize-giving day."
* TOMORROW: Don't miss another Big Yogi EXCLUSIVE – only in your champion CQN.
Click Here for Comments >