DAVIE PROVAN joined Celtic exactly 43 years ago today in a £125,000 switch from Kilmarnock.
The fans' favourite told Celtic author Alex Gordon all about the memorable event in his tribute book to Billy McNeill, 'In Praise of Caesar', which was published in 2018.
In another CQN EXCLUSIVE, here is the entire chapter as told by the Hoops and Scotland international winger.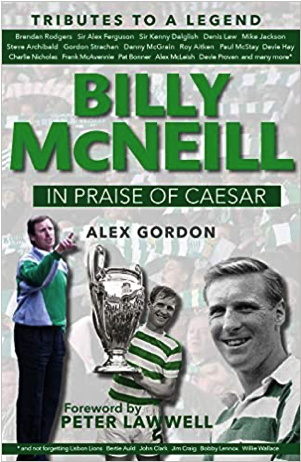 I DON'T mind admitting I was shaking life a leaf in a storm when I first met Billy McNeill. It was a Monday morning, September 18 1978 and I will never forget the experience. That was the day I signed for Celtic and putting my scrawl on those transfer forms changed my life forever.
I had been playing for Kilmarnock as a part-timer, working in a Paisley distillery and training twice a week in the evenings. It wasn't ideal, but, at the age of twenty-two, I reckoned – and hoped – the situation would change. I had received favourable press coverage the previous season when I played against Celtic, then managed by the great Jock Stein, in a Scottish Cup-tie and we managed a 1–1 draw at Parkhead.
That was against the odds, but people pointed out you rarely got a second chance against Celtic. Remarkably, we won 1–0 at Rugby Park and it was the first time in decades the Glasgow club had been knocked out of the national competition by a team from a lower division. I had played in my usual position of outside-right in both games, up against the legendary Tommy Burns in the first and John Dowie in the second.
I thought nothing more about it, but Billy McNeill, then manager of Aberdeen, must have taken notice of it. I was still staying with my mum and dad in Gourock when I received a telephone call one evening. The voice on the other end of the line identified himself as a reporter from the Weekly News, a newspaper from the DC Thomson stable that was usually published on a Friday. I presumed he was on for an interview. I was more than happy to get a little bit of publicity.
WIDE BHOY…Davie Provan shows his class on the right wing.
Not long into the chat, I was asked about the speculation that had been linking me with Celtic. It was fairly well-known my dad was a Rangers supporter and he had taken me to Ibrox most matchdays when I was a youngster. From that point of view, I was then perceived as a fan of the Light Blues. I was asked a straightforward question, 'Would you be interested in joining Celtic?' I didn't hesitate. 'I'd go to Celtic in a minute,' I informed the caller.
'So, you wouldn't have a problem?'
'None whatsoever.'
There was a pause before the 'journalist' identified himself. It was John Clark, Billy McNeill's assistant manager. 'Just checking, Davie, to make 100 per cent sure.'
And that was that. Everything went quiet until one Sunday when I was out with my pals in Gourock. I received a message instructing me to get home as swiftly as possible. Intrigued? You bet. When I got home I was told to phone Davie Sneddon, the Kilmarnock manager.
'Celtic have made an offer for you,' I was informed.
I took a sharp intake of breath.
'And we have accepted.'
Four words that signalled the end of my part-time football career.
'What happens next?' My mind was in a whirl.
'Get down to Rugby Park tomorrow morning and we'll drive through to Glasgow. You can meet Billy McNeill and take it from there.'
I didn't sleep too well that evening. I was so excited at the prospect of joining Celtic, I hadn't asked the Killie boss how much they had bid for me. How highly did Billy McNeill rate me?
PARADISE FOUND…Davie Provan drops to his knees in joy after Murdo MacLeod's mighty effort in the 4-2 title win over Rangers in 1979. Andy Lynch prepares to join in the celebrations. 
The following day, I discovered he had put in an offer of £125,000 for me. Amazingly, it was a Scottish record transfer fee at the time. One minute, I was a part-timer and the next I was the most expensive player in the country. It was quite a lot to take in during a whirlwind twenty-four hours or so. My life had just performed a 360 degree turn.
So, I walked into the manager's office at Celtic Park to be greeted with a warm smile and a good, strong handshake from the man who had orchestrated the fairly sensational transformation. Billy McNeill might have detected my nervousness. Could anyone blame me? He put me at ease immediately.
'We've paid good money for you, Davie,' he said, 'and I think you will be well worth it.'
What did the Celtic manager expect of his costly purchase?
'Just keep doing what you were doing at Killie,' he added. 'Take on your man, get the ball to the touchline and get your crosses in. I don't want you to change your style. Play as you have been playing and everything will be fine.'
Immediately, I felt reassured. Billy McNeill could have that effect on any individual. He was the embodiment of Celtic; a dignified aura, a genuine presence and, for me, he ticked all the boxes. I was made to feel at home straight away. That was the first time I actually met Billy, but I had the privilege of sharing a pitch with him before he retired.
CHAMPIONS…Danny McGrain is carried shoulder high by Andy Lynch and DavieProvan as 10-man Celtic celebrate their title success in 1979. Mike Conroy, Roy Aitken, Bobby Lennox and Johannes Edvaldsson join in the memorable triumph.
It was December 28 1974 and I was eighteen years old and looking forward to playing against Celtic at Rugby Park. They were the reigning champions and I wondered how I would fare against such quality opposition. In goal for the visitors that afternoon was former Kilmarnock teammate Ally Hunter which made the game even more interesting.
Our two main strikers were Eddie Morrison and Ian Fleming and they had scored almost thirty goals between them before the turn of the year. I would like to think a few of them might have come from cross balls from yours truly. I thought I would be up against Jim Brogan, a no-nonsense defender who was also a Scotland international, but I remember Jock Stein brought him in to play alongside Billy and George Connelly in the middle of the rearguard, which must have been some sort of compliment to our front two.
Instead, Tommy Callaghan was moved back from his left-sided midfield berth to slot in at the back. Tommy was one of those players blessed with an engine and a long stride that could see him eat up the pitch as he galloped up and down the flank.
It ended 1–0 with Kenny Dalglish hitting the solitary strike not long before the interval. However, I couldn't help but notice Big Billy. The referee was an Edinburgh match official by the name of Douglas Ramsey, but I thought the Celtic captain made a reasonable fist of taking care of business in Ayrshire. There were no tantrums or arm-waving, but if he thought someone had been offside, there would be a little glance towards the whistler or his linesman. Six seconds later, as if by magic, the flag would shoot up!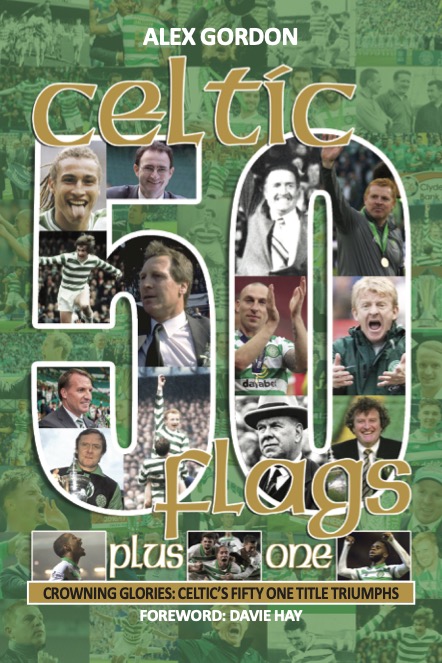 It had been an education just being on the same park as Big Billy. Of course, he was an imposing, even majestic figure as he controlled the Celtic back-line. He was very much in charge and you couldn't help but be in awe of the man. Look at what he had achieved and continued to accomplish. You got the impression he was every bit as hungry to attain success in his mid-thirties as he had been when he had started out as a teenager.
The man was a winner. Ironically, that would prove to be his last season for his only club before he announced his retirement following the Scottish Cup triumph over Airdrie just over four months later. As an opposition player, I found it difficult to envisage a Celtic team without Billy McNeill at centre-half.
It's a funny old game. I could never have guessed how momentous things would develop for me when I heard the news Billy had quit playing. Some three years and four months later, I was sitting chatting to him in the manager's office at Celtic Park and he was outlining what he expected from me as Scotland's highest-priced footballer. Naturally, I never regretted that move for one second. Playing for Celtic and Billy McNeill was an experience, honour and privilege.
Look at how Billy carried himself, that poise, straight back and the chest thrust forward. It was never more puffed up than when we were playing Rangers at Ibrox. He led by example and that composure and reassurance got through to the players. We would get off the coach at the front door of our greatest rivals and we all felt ten feet tall. That was all Billy's doing. There was never the merest hint of nerves on these days. That sort of confidence, self-assurance, belief, assertiveness, call it what you will, does rub off on players. And Billy McNeill was well aware of that, you better believe it.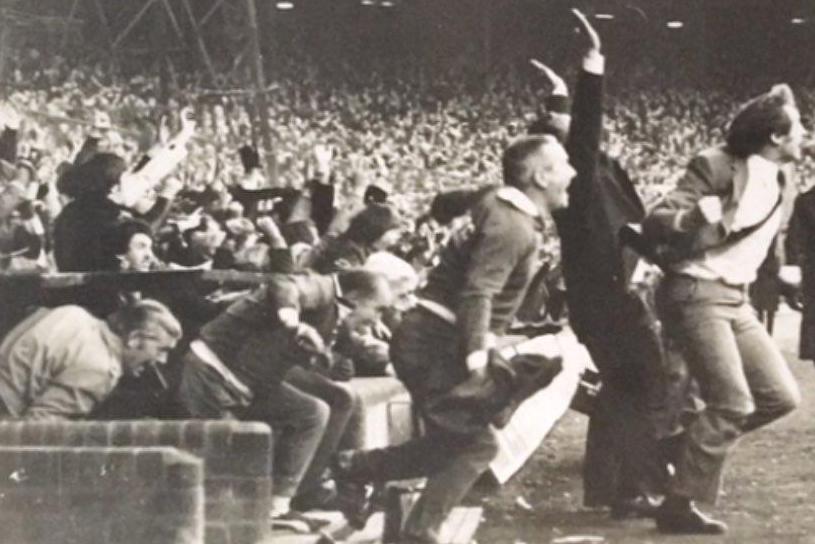 HAIL CAESAR…Billy McNeill leaps from the dug-out at the end of Celtic's dramatic championship victory in his first season in charge.
Don't get the notion all was sweetness and light between me and the manager. There were a few occasions when I was on the sharp end of his tongue. Aye, we had our moments, Billy and me. But there was never a massive fall-out. If he had something to say, he delivered it how he saw fit and that was the end of it. I recall I was struggling with a knee injury, but Billy was not convinced.
'It's all in your head,' he would say. 'Just you get on that pitch.' I wish! The only way to convince the manager was to get booked in for an operation and then something would show that it was not 'in my head'.
The surgeon opened the knee that was giving me persistent problems. Sure enough, something had become detached. It had been floating around in there, creating all sorts of misery. I asked the surgeon to place the offending piece of tissue in a jar. He must have wondered why I would want such a keepsake. The following day, I hobbled into Celtic Park on crutches. I went to the manager's office, knocked on the door and was told to come in. I placed the jar on Billy's desk and said, 'There's the injury that was stuck in my head.'
Billy, like Big Jock Stein before him, had spies everywhere. You could come in for training on Monday morning and he would ask, 'Did you enjoy yourself in Panama Jax on Saturday night, Davie?'. Another Monday, it could be, 'Had an enjoyable evening in Henry Afrika's, then?' Or it could be, 'I hear the Warehouse was jumping at the weekend.'
There was no hiding place. The club held your passports back then. They were locked in a safe in Billy's office and not even Raffles could have cracked that code. They were kept under lock and key to make sure a player wouldn't forget the item if we were heading off to play a European tie. Obviously, the club didn't trust us with our own passports.
TWISTS AND TURNS…Davie Provan takes on Rangers double-act Sandy Jardine and Gordon Smith.
However, I can now reveal I did manage to flummox Big Billy one day. I was hurt in a game against St Mirren at Love Street and limped off. Normally, in those circumstances, the player was expected to turn up at the ground on Sunday morning for an early assessment of the damage. Unfortunately for me, I had arranged to fly out that day to view an apartment in Spain. And I was going to manage the feat without a passport.
Amazingly, you could pull off such a thing back then. I was due to fly from Manchester to Alicante without the necessary legal requirements and get back in time for training on Monday. Outrageous as it may seem in these days of ultra-cautious airport control, I did fly in and out without too many problems.
As I turned up at Celtic Park on Monday morning, Billy was waiting for me. 'Davie, a word in the office now,' he said. I knew I had been rumbled. I had no doubt one of Billy's look-outs had spotted me somewhere along the line. I decided to feign innocence.
'Why did you miss Sunday?' he asked, looking me straight in the eye.
'I was feeling a bit better, boss,' I lied. 'I didn't see the point in putting anyone to any bother.'
I could see he was not convinced.
SEE YOU LATER…Davie Provan races away from Rangers defender Colin Jackson.
'Really?' he shook his head. 'So you were in the country all weekend?'
'Of course, boss,' I answered. I pointed to the safe in the corner. 'You know my passport is in there. How could I possibly get out of the UK without it?'
A little game of cat-and-mouse ensued. He would thrust and I would parry. He knew that I knew and I knew that he knew! I was only too aware, though, that I held all the aces, my passport was in beside all the other players' essential travel documents well and truly shut away. It ended in a truce and I went off to training.
Much later, once Billy had finished with management and I had long since hung up my boots, we met at a function one evening. He came over to me, shook my hand and gave me that knowing smile. 'Remember that time when I asked you if you had left the country, Davie?'
'I remember it well,' I replied. 'I'm hardly likely to forget it. It was a fairly unusual conversation.'
'You were spotted at Manchester Airport,' he grinned. 'You were queuing for the flight to Alicante.'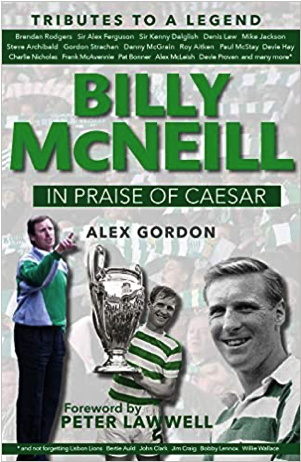 I decided to come clean. 'Yeah, quite correct, boss. I admit it.'
'And you did it without a passport?' he sounded incredulous.
'Yeah, that's right. My passport never left the safe in your office.'
'Incredible,' he laughed. 'You put one over on your old gaffer. You deserve a drink.'
We had a couple at the bar and reminisced about our time together at Celtic.
It was a good time to be at the club. It was a special place, maybe a little idiosyncratic in how it was run, but the manager put together an unbeatable dressing room. Everyone gelled, Danny McGrain, Shuggy Edvaldasson, Andy Lynch, och, I could go through the squad. We all felt part of something exceptional.
That was all down to one man and one man alone – Billy McNeill.
Click Here for Comments >