PAT BONNER, Celtic's legendary keeper, has recalled the day when Billy McNeill SENT OFF good friend and Lisbon Lions' team-mate John Clark, who celebrates his 82nd birthday today.
The Republic of Ireland iconic No.1, who made 80 appearances for his country, revealed the bizarre incident in an interview with author Alex Gordon for his Billy McNeill tribute book, 'In Praise of Caesar', which was published in 2018.
In another CQN EXCLUSIVE, Bonner, now 62, looked back on an unsual flashpoint moment between the Hoops manager and his assistant during training which back-fired on Clark, known to his colleagues as Luggy.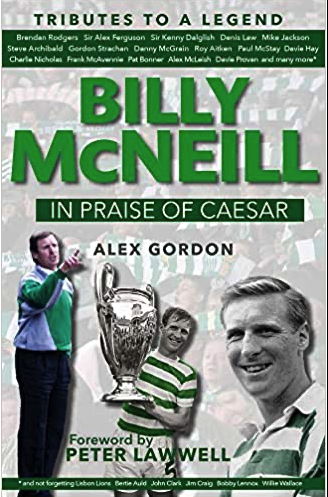 Here is Pat's reminisce. Please enjoy.
"IT must be pointed out, Billy could be just as tough with his own backroom staff during training.
"There was one day, he decided to work on crosses to the near post. I recall John Clark was out on the right and someone else was on the left. It was a simple enough routine – or, at least, it should have been. Billy's assistant could be a bit of a wind-up merchant with an extremely dry sense of humour.
"Billy would get us all in order and then wave for John to send in the first ball to my near post. The first delivery was so far off target it overshot the far post. Then in would come one from the bloke on the left and that fell into the designated area. Next up, it was John again. Wallop! The ball flew over the crowd at the near post and went out of play again.
"Billy didn't look too pleased with his No.2. 'Okay, let's try again,' he ordered. 'Near post, remember.'
STARS IN WAITING…Billy McNeill and John Clark at the beginning of their incredible journey in the lates fifties.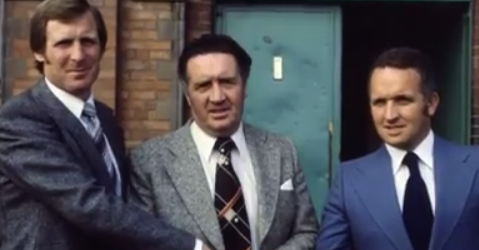 THREE CHEERS…Jock Stein flanked by Billy McNeill and John Clark.
"John might not have been a Bobby Murdoch or a Bertie Auld with the ball at his feet in that unforgettable Lisbon Lions line-up, but he must have been able to guide a ball towards my near post.
"We all took our positions, I awaited getting knocked around as usual and once more we were all left standing around as the ball was launched into orbit.
""Right, get down the road,' shouted Billy to John, pointing to the exit gate. The Celtic manager was actually sending off his assistant!
"John, disguising a smile, shrugged his shoulders and walked in the general direction of Celtic Park. Once again, Billy hadn't been joking. I had seen that look before.
"If nothing else, the exercise proved he had no favourites on the training ground and he would treat his backroom staff exactly as he would his players.
"There was no discrimation. Clearly, it was his way or the highway.
"John Clark found that to his cost that particular afternoon."
* DON'T miss the big-name exclusives – only in your champion CQN.
Click Here for Comments >