FIFTY years ago yesterday, John 'Yogi' Hughes played his final league game for Celtic.
One of the club's highest-ever goalscorers with 189 strikes was told his Hoops career was over by Jock Stein after he had made an appearance as a substitute in 5-0 win over Airdrie at Broomfield on September 25 1971.
Four days later, he had his last hurrah at Parkhead when he played in the 3-0 European Cup victory over BK 1903 Copenhagen to help the team through to the next round on a 4-2 aggregate scoreline.
Yogi was devastated to realise he was no longer wanted at his boyhood favourites. 
In another CQN EXCLUSIVE, the fans' favourite reveals all to author Alex Gordon in his best-selling life story, 'YOGI BARE: The Life and Times of a Celtic Legend'.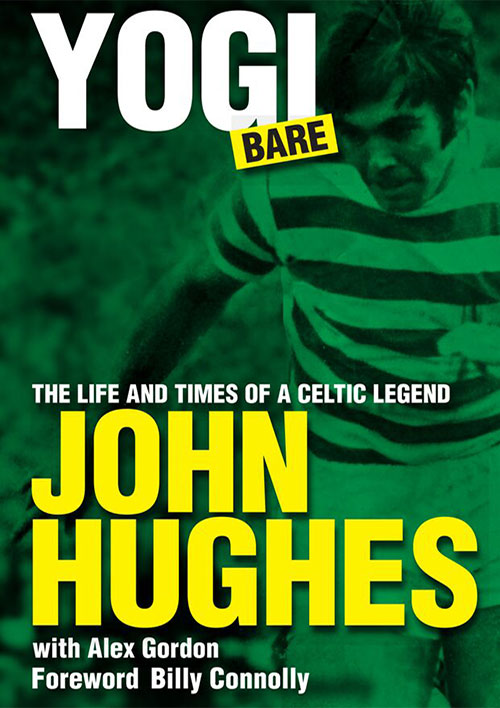 A LOT was made of a situation during half-time in a league game against St.Johnstone at Muirton Park on February 6 1971. That was a full eight months before I was shifted onto Crystal Palace.
Would Jock Stein have waited so long to push me out the door? Remember, there were no transfer windows at the time and Jock could have sold me any time he liked. So, was it something that occurred in that Perth dressing room that hastened my departure? I'll never know for sure.
What I do know is that the pitch in Perth that day was barely playable. It was just a sea of mud and, of course, defenders favour these sort of conditions a lot more than forwards. The big hard men at the back can launch themselves into slide tackles with reckless abandon. I took a sore one on the right shin that afternoon. By God did it hurt. I was on the ground when the blood began to flow.
I pulled down my sock to be confronted by a horrible, ugly-looking gash. I wasn't wearing shinpads and a St.Johnstone player's studs had ripped through the sock and raked my leg. I was in agony. Was it an accident? Look, I know these things can happen on dodgy playing surfaces.
ON THE RAMPAGE…John 'Yogi' Hughes threatens on the left wing.
I didn't think there was a prayer of me completing the game. I hobbled around on the left wing until the interval arrived and I made my way to the dressing room to let the doctor inspect the damage. He wasn't too impressed. The doc inserted twelve stitches as an emergency procedure and I thought that was my involvement in the action over for the afternoon. Most people, I believe, would have thought that was a more than reasonable assumption.
Stevie Chalmers was our substitute, so it wasn't like I was leaving the team a man short. Big Jock had other ideas, though. I was stunned when he asked me, 'Are you okay to go out for the second-half?' I pointed to my mangled right shin. 'Look at that mess, Boss. One touch and it will burst wide open.' He was neither convinced nor concerned. He said nothing more to me and told Stevie to get prepared to go on.
Clearly, though, he wasn't happy with me. If there was a way I could have played on, I most certainly would have done. Everybody played through the pain barrier at one stage or another for Jock and Celtic. On this occasion, I couldn't take the very real chance of the wound turning poisonous. We lost 3-2 and Big Jock blamed me. I didn't think that accusation was fair. Needless to say, there was a bit of a frosty atmosphere on the team coach on the journey back from Perth to Glasgow. Not once did he ask me about the excruciating laceration. That was just Jock's manner, though.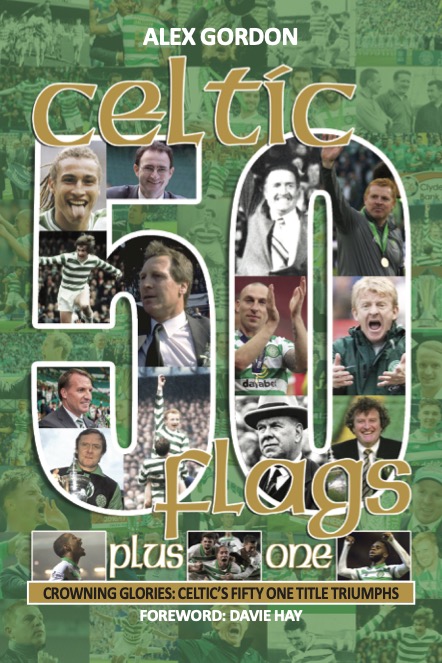 The record books will show, by the way, that I was not fit enough to play a week later in a 1-1 Scottish Cup draw with Dunfermline, then I sat out the midweek 1-0 victory over the Fifers in the replay. There was still no-show from yours truly in a 4-1  win over Airdrie on February 20 and seven days later I was still in the stand for a 1-1 draw against Hearts. I came back after more than a month out to score a goal in a 5-1 win over Cowdenbeath on March 13.
I had hardly been play-acting. I've still got a plainly visible scar to this day. And, only eleven days after my comeback, the manager thought I had something to offer in one of the club's biggest games of the season; the second leg of a European Cup Quarter-Final encounter against the mighty Ajax, of Amsterdam, at Hampden. The game was switched to the national stadium to allow a crowd of 83,684 to attend while reconstruction at Celtic Park limited the number to 73,000.
I highlight this match because it underlined Big Jock couldn't have fallen out with me too badly after the St Johnstone incident. If there had been any sort of resentment on his part, I would not have played against the Dutch side. Those were the days when Celtic went into Europe's premier competition with real thoughts of winning the trophy. We were never just there to make up the numbers.
I missed the first game when all the team's good work disintegrated late in the second-half. The engrossing encounter was balanced at 0-0 when, suddenly, Johan Cruyff and his team-mates turned on the after-burners. They netted three efforts inside the last half-hour to leave Celtic walking a tightrope in Glasgow. I was given the nod to face the Dutchmen, but, first, there was another insight into how Big Jock's mind worked.
FIST IN TIME…Ajax keeper Heinz Stuy punches clear from Billy McNeill at Hampden.
Ajax had insisted on Celtic players wearing unfamiliar yellow tops and green shorts in the first game. They pointed out our green and white hoops, white shorts and white socks clashed with their iconic strip with the big red band down the front of their white top. However, they planned to wear their first team strip at Hampden. Apparently, in Amsterdam it clashed, but in Glasgow it didn't. Jock was far from impressed. He made certain they wore their change strip of blue shirts and shorts. They just didn't look like Ajax.
Wee Jinky netted in the twenty-seventh minute and their keeper, Heinz Stuy, looked rattled as we continued to take the game to the Dutch. I managed to knock a header ball behind Stuy ten minutes from time, but referee Concetto Lo Bello ruled it out for offside. Ironically, that was the same Italian match official who had been in charge in our European Cup Final the previous season against another Dutch side, Feyenoord.
Jinky's effort was the only valid goal of the evening and we went out. Ajax, on the other hand, went on to beat Greek side Panathinaikos, then managed by Real Madrid legend Ferenc Puskas, 2-0 at Wembley and they successfully defended for the next two years against the Italian double-act of Inter Milan (2-0) and Juventus (1-0). The margins between success and failure in top flight football are so tight.
ONE THAT COUNTED…Jimmy Johnstone, watched by Harry Hood, knocks the ball past the grounded Heinz Stuy and Ajax central defender Barry Hulshoff.
ONE THAT DIDN'T COUNT…John Hughes hits the deck after glancing a header into the Ajax net. Billy McNeill is convinced it is a goal, but, alas, the referee did not agree and ruled it out. 
We all had to accept that we had gone out 3-1 on aggregate to a superior team and, soon enough, everyone was talking about the likes of Johan Cruyff, Piet Keizer, Ruud Krol, Johan Neeskens, Wim Suurbier and Barry Hulshoff. Rinus Michels, their astute manager, had flooded the midfield and cut off the service to Jinky and me. We rarely got the opportunity to run at their full-backs. Jock didn't single out anyone for particular criticism after that match at Hampden.
However, I recall receiving a ferocious verbal volley after a game against Hibs at Easter Road in January 1968. My offence? I went to offer my condolences to their right-back Bobby Duncan in their dressing room.
Unfortunately, Bobby had suffered a broken leg when I slid it to try to block the ball. His ankle got caught up in my outstretched leg and he collapsed to the turf in obvious pain. It was a complete accident, I hasten to add. The conditions were slippy that afternoon and we just collided with neither of us able to pull out. Unhappily, the defender had to be stretchered off and I felt sick. I never set out to injure an opponent; not once. Frankly, I wouldn't have known how to, but I did know some players who were well versed in the black arts.
No names. No pack drills. No lawyer's letters! It just wasn't the right-back's day because he had also sliced a clearance into his net to give us a second minute lead. Bobby Lennox added a second shortly afterwards and it was game over. But the Hibs player's game, unfortunately, didn't last until the ninetieth minute and I headed for the home dressing room as soon as the referee blew for time-up. I was concerned for the player who, although he was a gritty campaigner, was never dirty.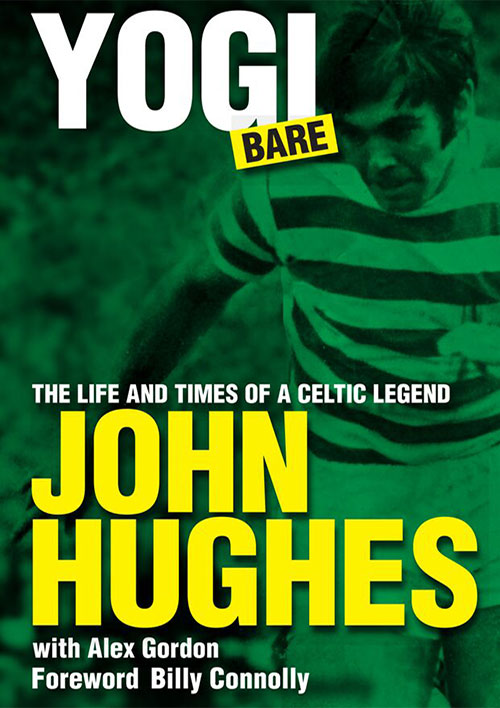 I mixed with the Hibs players and told Bobby I genuinely hoped he would make a fast recovery. He accepted my good wishes and I thought that was the end of it. Suddenly, though, Colin Stein, who would later join Rangers, barged through his team-mates to have a go at me. He accused me of deliberately trying to injure Bobby. I wasn't having any of that and told him to get lost. I didn't stop to think I was actually in the Hibs dressing room.
The usual pushing and shoving ensued before I was thrown out into the corridor. Jock wanted to know what all the commotion was about. I gave him my version of events and he blew up. 'What do you want to do that for?' he bellowed. 'It's bad enough the boy's got a broken leg, but you've got to go and make it worse!'
I protested my innocence, by which time he was in full flow. 'What a daft thing to do.' And so on. I thought it had been a meaningful gesture from one professional to another, but Jock, clearly, disagreed.
Sometimes you couldn't win with that man. And I should know.
As I have previously pointed out, I was the club's sixth top marksmen with 189 goals when I was moved on. An upstart called Henrik Larsson then came along, scored a mountain of goals, peaked at 242 and pushed me down to seventh. Actually, that's a phenomenal strike rate, but, then, Henrik was a phenomenal player.
AERIAL ANTICS…John Hughes puts the pressure on Rangers keeper Gerry Neef and captain John Greig.
Yet I look at my tally and I know I could and should have scored so many more. Jock Stein always insisted on his players disguising their weaknesses and playing to their strengths. So, here's something that will undoubtedly surprise you. I may have been 6ft 2in, but I was utterly hopeless in the air. I don't know how many goals I scored with my head, but the total possibly didn't reach double figures.
Funnily enough, I never once heard or read anyone saying it was a flaw in my game. However, I believed it was a massive Achilles Heel. Wee Jinky probably scored more goals with his napper than I did!
Of course, I wanted to do something about it. I volunteered for extra training and let it be known I would welcome coming back in the afternoons. I would have spent a couple of hours just running around in the penalty area with someone in goal and players battering over crosses from right and left. Heading a ball has got nothing to do with how tall you are. For me, it's all about timing.
Denis Law was three inches short of six feet, but look at the goals he scored with flying headers. He had a prodigious leap, could almost hover in the air and when he made contact the ball came off his head like a cannonball. His timing was as close to perfection you will see for a penalty box operator in a congested area where you have very little room to manoeuvre. But that was all down to practice. Denis just didn't inherit that skill; he worked hard on it in training every day.
CLASH…John Hughes challenges Hibs keeper Gordon Marshall for the ball in an Easter Road encounter.
I wanted to improve that part of my game and I thought the only way to achieve that was extra training geared specifically to working on my aerial threat – or lack of it, to be more accurate. I put the suggestion to Big Jock. I was more than a little taken aback when he knocked the suggestion on the head. I could hardly believe it. I was giving up my spare time to put myself through punishing routines for the good of the team and my manager didn't want to know.
As he would do so often, he simply waved me away with one his big shovel-like hands. 'Naw, naw, you don't need to be bothered with that. We score enough goals without you getting headers.' And that was that. I was completely mystified by the abrupt response, but, once more, there was little worth in debating the point.
If Jock had permitted me a moment of his time, I could have underlined how many goals I would have scored coming in at the back post, running in from the left. We had guys in the team such as Wee Jinky, Bobby Murdoch and others who could hang up inch-perfect crosses and I've no doubt had I worked and polished that side of my game, then I would have scored a helluva lot more than 189 goals.
It could have been a potent weapon for the club, but it was never utilised. Big Jock didn't want to know and his voice was the only one that mattered in the dressing room.
* TOMORROW: Big Yogi's final farewell in Paradise.
Click Here for Comments >