Two important issues to discuss today, Exploiting Hillsborough and Tax Justice Network.  Do you think newspapers are above exploiting the Hillsborough tragedy?  Think again.
Exploiting Hillsborough
Last year Celtic announced they received permission for safe standing at Celtic Park from the start of next season.  The club hasn't spoken about the matter since then, but season ticket renewal information was published yesterday, including details for those in what will become safe standing areas.
Some sharp-eyed operator spotted an opportunity.  A bereaved Hillsborough mother was called, information put to her which led her to believe Celtic HAD made an announcement this week, before commenting "It's insensitive to announce that right at this time, a week just after the verdicts".
Readers were then treated to comments from Peter Lawwell to hammer home the point, "Celtic has worked tirelessly on this issue and we are delighted this permission has finally been granted".
That comment was made in 2015, but was printed in the context of being made a week after the Hillsborough inquest.  If you want a Celtic comment contemporaneous with the Hillsborough inquest, you're out of luck, none was made.  A comment was taken from the past, dressed up as new – and insensitive to the Hillsborough tragedy – then put to a bereaved mother.
This beggars belief.    This coverage did not happened by accident, it was planned and executed with a clear objective to undermine Celtic, and the chief executive in particular.  It was a vile act.
Tax Justice Network
Tax Justice Network (TJN) are an international activist think-tank who push to "'change the weather' on a wide range of issues related to tax, tax havens and financial globalisation".  They train journalists on how to cover illicit finance and tax havens, and last year launched The Offshore Game, a look into football ownership and transparency.  Their testimonials are impressive:
"TJN has done more than any other organisation to put fiscal justice at the center of the policy agenda. Tax issues should not be left to those who want to escape taxes! Changes will come when more and more citizens of the world take ownership of these matters. TJN is a powerful force acting in this direction."
Thomas Piketty, author, Capital in the Twenty-First Century
"Founded at a time when tax was a Cinderella subject, the Tax Justice Network was one of few voices challenging the status quo. Since then, its energy and international reach have greatly magnified its influence as the issues it championed moved up the political agenda."
Vanessa Houlder, The Financial Times
"In some ways I feel responsible for TJN's creation since I suggested in a 2000 OECD Observer report that civil society needed to have a stronger voice in the international tax debate. Well, over these 12 years it certainly has achieved this, moving tax issues up the political agenda."
Jeffrey Owens, former head of tax, OECD
"The Queen has asked me to thank you for your letter of 4th November from which Her Majesty has taken careful note of your comments and concerns about taxation and offshore financial secrecy."
Queen Elizabeth II (cough)
So that's the OECD, The Financial Times, the Queen and Tam Piketty.  When a body with a list of testimonials as authoritative as the TJN turn their focus on Scottish football, we should all take note.  Yesterday evening the TJN released their report into the SFA, Rangers and governance in Scottish football, entitled 'Doing SFA for Fair Play?'
Their extensive report's conclusions are:
Issue 1 – The SPL inquiry into rule breaking at Rangers

The first concerns the judge-led Commission set up by the SPL into alleged rule breaking by Rangers in the run up to their collapse.

The Commission considered whether Rangers should be stripped of a series of league and cup titles.  The documents reveal that the then President of the SFA, Campbell Ogilvie, misled the public and the judge presiding over the inquiry, which led them to make a material error of fact in their judgement.

The fact that Mr Ogilvie (former Rangers director and SFA president) had previously been one of the longest serving officials in the history of Rangers Football Club clearly raises questions as to the motive behind his statements – since the inquiry's own findings imply that, in full possession of the facts, they would have to have reached a different decision and possibly have stripped titles from Rangers.

Issue 2 – Rangers' licence to play in Europe 2011/2012

The second issue concerns the grant and retention of a licence to play in Europe to Rangers in the 2011/12 season, when the finances of the club suggested it was on the verge of imminent collapse.

UEFA rules are clear that in order to get a licence to play European football a club must prove that it has no overdue payables to tax authorities. Our analysis of the evidence shows that Rangers clearly had an overdue payable as defined in the UEFA rules and could not have met that test.

However, regardless of this, the SFA did grant Rangers a licence. Although the SFA were informed by Rangers of an on-going issue concerning a large tax bill, they accepted Ranger's erroneous argument that this did not break any UEFA rules.

It appears that the SFA did little to test the explanation regarding the status of the bill given by Rangers, and subsequent correspondence reveals an unhealthy degree of co-ordination between Rangers and the SFA over the PR around the decision.

As history unfolded, Rangers were knocked out before reaching the group stages of the Champion's League. Had they managed to achieve victory in the qualifying rounds, they might well have gained the resources they needed to keep the company afloat and pay the overdue tax bill based on Champions League income, thwarting the very purpose of UEFA FFP Articles in respect of overdue tax.

Instead, Rangers went into administration and other Scottish clubs were denied a chance to play European football. That was not only unfair, it came at a cost to those clubs. Also, had Malmo and Maribor, not won their qualifying games against Rangers, for them, the consequences of this breach in the fair play rules would have been far more serious.

On the SFA

Regulators also have a duty to ensure fair play, over and above the usual rules that govern competition between companies. To ensure that competition stays on the pitch and doesn't retreat behind the closed doors of the boardroom, regulators must make rules to ensure clubs do not gain unfair and unsporting advantages over others.

Finally, and perhaps most importantly, in order to execute these functions, a regulator must itself be fair. To preserve the integrity of the system, the regulator must be beyond reproach, and behave in a way which does not produce any suspicion that that they might be exercising their power unfairly, in favour of one team over another.

It is on this last point, that The Offshore Game team have serious concerns about the behaviour and conduct of the Scottish Football Regulator, the Scottish Football Association (SFA).

In conclusion

The two cases that are dealt with in this report, which have nothing to do with the matter under consideration by the criminal court, call into question whether the SFA can be considered a fair and impartial regulator of Scottish football.

This is a question that the SFA has, thus far, flatly refused to answer. And that itself points to a much bigger question: is the SFA an organisation capable of fixing itself and adopting the required standards of transparency, accountability and fairness that fans of Scottish football deserve?

The evidence presented in this report does not amount to proof of corruption, and we do not allege corruption at the SFA. But the evidence does strongly suggest that the SFA is unable, if not actively unwilling, to ensure fair play. Major changes in personnel and governance structures will be necessary if the SFA is to show itself fit for purpose.

The first step to restoring confidence would be for the SFA to engage with UEFA over the clearly misleading returns Rangers' submitted to them in order to get a licence to play European football in 2011.

Secondly there needs to be a fully independent inquiry, including substantial fan representation, to assess the role of the SFA and the actions of key, senior staff in respect of each issue outlined in this report; and with a mandate to learn from more accountable sports authorities in other fields and to recommend sweeping governance changes to the SFA if deemed necessary."

No attempt was made by the SFA to tidy up their reputation, they refused to engage with TJN.  They are not the first sports body to recently avoid examining issues of financial probity, but in the current climate, this line is becoming increasingly difficult to hold.
On a related matter, more work has taken place on the Resolution 12 issue than anyone will be able to quantify.  Unable to go into any detail, I marked your card on this last month and can do so again now.  The process does not have long to go.
My expectation is that the TJN report will reach Uefa today, irrespective of whether the Scottish media collude to suppress such a story.  The ducks are aligning.
Thank you to everyone who donated to our Mary's Meals appeal yesterday.  "Gerry", who won the Magners tickets, hasn't checked his email yet!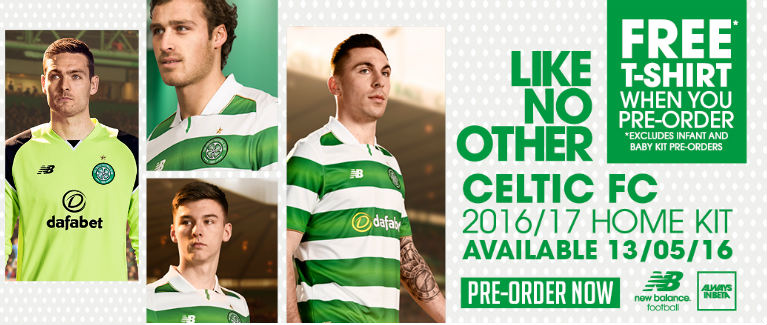 Click Here for Comments >