FIVE YEARS ago today Celtic Park rocked as Celtic destroyed the old Rangers 3-0 in front of 52,000 Celtic supporters.
This was the very beginning of our push for Ten in a Row. Little did we know it that glorious day.
The three goals were all special, probably Gary Hooper's finest in the hoops for the opener. This was followed by an even better goal with Samaras and Emilio Izaguirre combining beautifully for the Honduran left back to put in perhaps his best cross of his career. Hooper tapped it home. Kris Commons a third in the second half to pile on the misery for Rangers.
This was 20 February 2011 – just under a year before Rangers ended administration with their massive debts having caught up with them. Within months that club would be dead. 
Five years to the day Celtic are sitting at the top of the league and if we beat Inverness in front of a smaller crowd at Celtic Park we will go 6 points clear of Aberdeen and inch a little closer to our fifth successive championship.
Meanwhile Rangers have been replaced by a successor club, which started life in the fourth tier and has worked its way through the divisions until it got stuck in the second tier. They did reach the play offs, creatively created by the football authorities after the events of June 2012, but lost 6-1 to a very poor Motherwell side.
The new club has however adjusted to life in the second division and are currently ahead of a very talented Hibs side, aided by a double figure advantage in penalty kicks awarded.
Scottish football authorities, to the bemusement of Court of Session judges among others, have bent over backwards to accommodate the new club, indulging in a post liquidation myth that Rangers never died and that this new club is the same Rangers that won titles, rioted after reaching two European Finals and engaged in a century long sectarian singing policy.
Celtic played the new club in this month last year at Hampden Park in the League Cup semi final in what was the first ever meeting of the two clubs. Celtic won two nil and just like the game from five years ago, Kris Commons scored the last game of the match with a great shot from outside the box.
Their fans may have been the same. Their players may have played in broadly similar strips. The match programme that day may have been full of lies about them still being Rangers with an unbroken timeline. But it's all rubbish, all lies. We played against a new club from the lower leagues and won 2-0. That's the truth.
We have carried two articles in recent days exposing the same club myth .
Read here:
EXPOSING THE MYTH: HOW TO MAINTAIN 140 YEAR TIMELINE? SAVE CLUB FROM LIQUIDATION…
https://www.celticquicknews.co.uk/?p=22003
and here:
RANGERS DIRECTORS EXPOSE SAME CLUB MYTH….
https://www.celticquicknews.co.uk/?p=21897
And enjoy your day at Celtic Park, watching the Champions, Celtic.
The club that won.
—————————————————————————–
CQN SPECIAL OFFER!
We have reduced the price of a selection of our Celtic books on CQNBookstore.com
The Winds of Change and Caesar & The Assassin are reduced to £13.99 each, Seville The Celtic Movement and The Quality Street Gang are now only £9.99 each. The Jock Stein book, Willie Wallace & Tommy Gemmell's books are all just £6.99 each.
Order ANY book or DVD and we'll send you a copy of the 2015 CQN Annual absolutely free and we will add a wee dram for you to enjoy when you're reading!
We also have the Neilly Mochan book and DVD from Paul Dykes available and much more.
Order now at www.CQNBookstore.com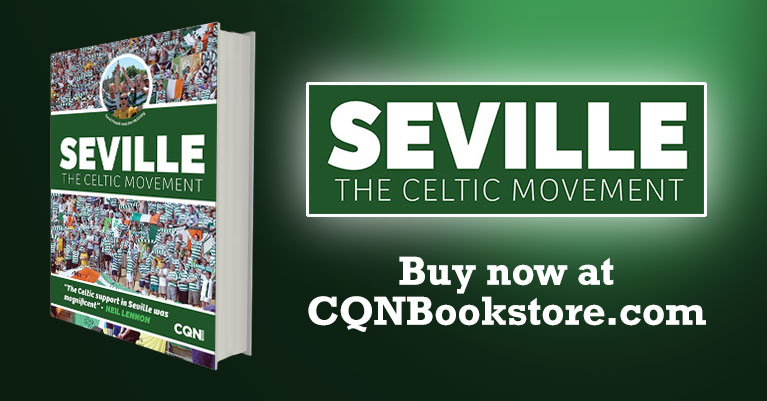 Click Here for Comments >