LEGIONS of Celtic supporters have lost a hero with the passing of John 'Yogi' Hughes at the age of 79.
I have a lost a truly wonderful friend.
It was impossible not to warm to Big John as I co-authored his autobiography, 'Yogi Bare: The Life and Times of a Celtic Legend', which was published in 2014.
Please permit me to replicate my message at the front of his book.
CO-AUTHOR'S NOTE
It was an absolute pleasure and a privilege to be involved in the life story of John Hughes, a true Celtic legend.
With a fair degree of irony, Big Yogi was my dad John's all-time Celtic hero. No-one dared criticise the player around our vicinity in the old dilapidated Jungle in the early sixties.
My dad would belt out 'Feed The Bear' with the best of them as Yogi collected the ball, steadied himself and then prepared for one of his mesmerising, lung-bursting, legs-pumping slalom runs down the touchline.
Truly, it was a wondrous sight when he picked up speed with that long stride of his, the ball closely under control.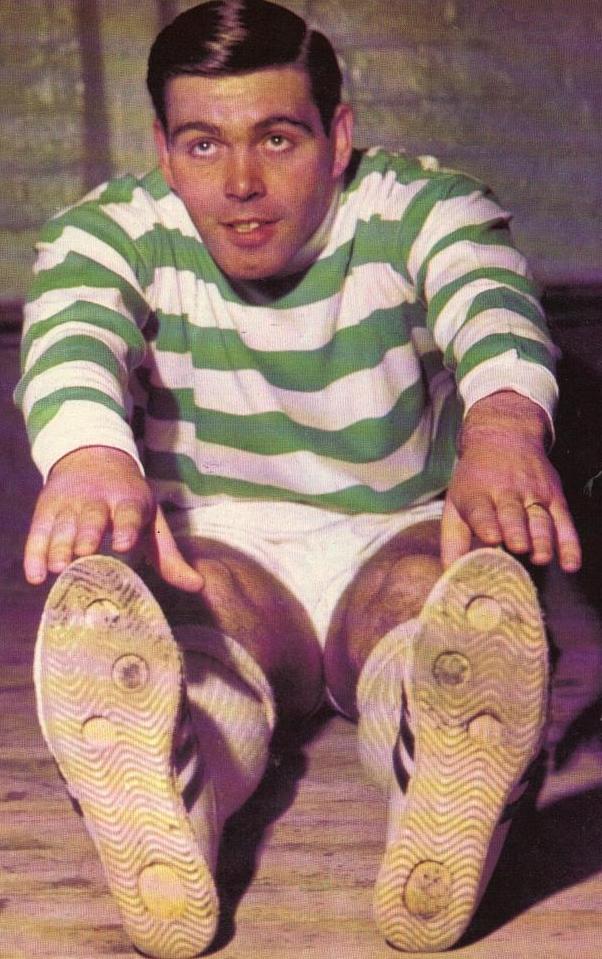 BEAR NECESSITIES…John 'Yogi' Hughes prepares for matchday.
Anything could happen when the ball dropped at his feet. There would be a hush around Celtic Park in enthusiastic anticipation before the rafters took a pounding. 'Feed The Bear', was the boisterous chant and off went Yogi on another menacing sortie into enemy territory. Great memories. Great days.
Before the book materialised, John and I were enjoying a quiet pint in a hotel in the south side of Glasgow. The idea was mooted, but nothing developed. I thought there was so much in Yogi's life that deserved to be seen in print. Some of the stories he told me were insightful, to say the least. Always very interesting, too. Others were just hilarious. However, it looked as though these gems would remain unseen.
It was the middle of December 2013 when my phone buzzed at home. 'Let's do the book,' said John Hughes. There was no preamble. Who could say no?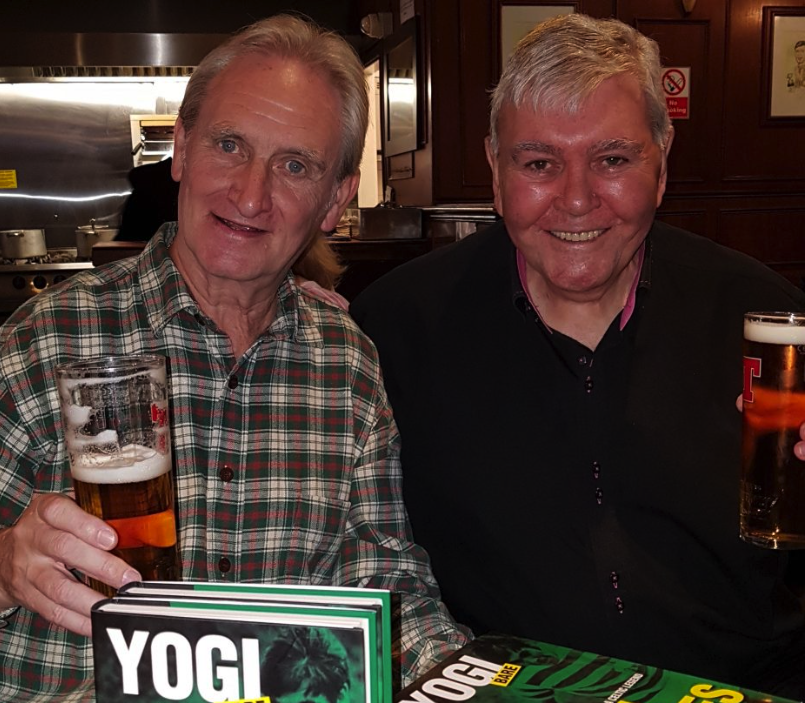 CHEERS…John Hughes and author Alex Gordon celebrate the publication of the Celtic great's autobiography, 'Yogi Bare: The Life and Times of a Celtic Legend'.
To be honest, I didn't know what to expect. I was told John could be a very difficult subject to interview. That didn't worry me because I do not actually interview anyone when I'm involved in a book. I don't turn up with a pre-selected list of questions with a dictaphone at the ready.
I much prefer to talk almost randomly with the individual, jot down some words and see where the chat leads us. It's always been my belief you will get so much extra material by taking this possibly unconventional route. And so it proved with Yogi.
We agreed that the Burnside Hotel was the ideal meeting point for the conversations. At first, the arrangement was for a 2pm kick-off until around 4pm every Monday. Soon it became 1pm with most of my scribblings wrapped up by 5pm. Then we moved it to noon with the end of play time now 6pm.
I realised this was no chore. I was enjoying our meetings and, thankfully, it transpired, so, too, was John. The extended times just happened naturally. We talked about everything and anything as John opened up about his remarkable life and times, the highs and the lows.
I could see an extraordinary book coming to life.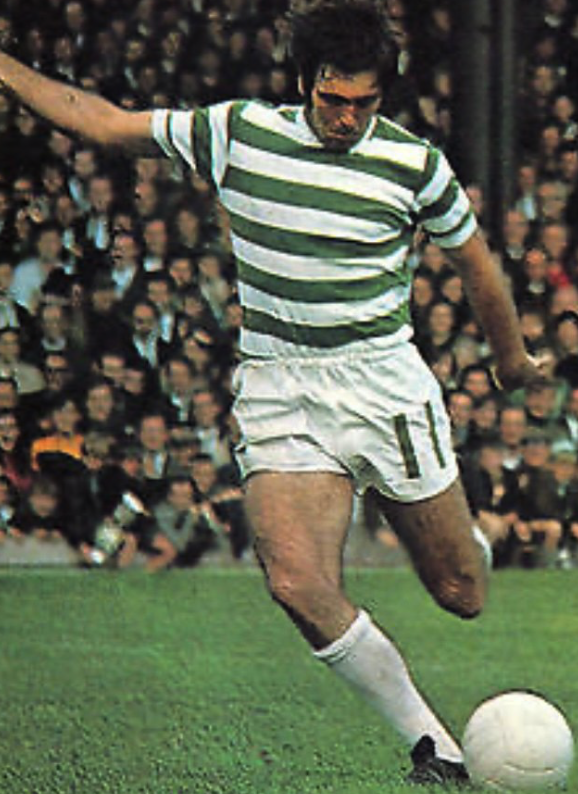 ON THE BALL…John 'Yogi' Hughes in action during his Celtic heyday.
Usually, when you hit the last full stop on a publication, it is greeted with a loud 'Hurrah!' Not on this occasion, though. There was a definite twinge of melancholy. It's not supposed to be fun piecing together over 100,000 words in the race to meet the publisher's strict deadline.
However, I had the most enjoyable time working on 'Yogi Bare'.
He has ordered me to write that he was amazed by my knowledge of Celtic. I thank him for that. But I'm going to embarrass the bloke now by saying I found him engaging, generous, honest in the extreme, warm-hearted, fascinating, witty and compelling. Just bloody good company, in fact.
During our meetings, we indulged in our obligatory fish-and-chip interlude with John picking up the tab one week and me the next.
My old dad would have been delighted. I got to Feed The Bear.
Alex Gordon
Click Here for Comments >