DEDRYCK BOYATA is delighted that Paddy Roberts has decided to put Celtic ahead of England on 27 May by staying in Glasgow to take part in the Scottish Cup Final against Aberdeen.
"It's a big boost," admitted Boyata, "I heard he had some doubt because of the Under-20s World Cup.
And Boyata, who like Roberts arrived at Celtic from Manchester City, has been impressed by the way that the 20 year old winger has developed in his time at Parkhead.
"He's a plus, he's shown a lot – playing as a striker, playing as winger, making assists, scoring two against St Johnstone.
"I think he has improved a lot. The manager has improved him and given him a lot of confidence.
"Scoring-wise, giving us these assists, being helpful to the team. The manager has worked a lot with him and it's been paying off."
Pep Guardiola may or may not have the time or inclination to work with Roberts in a similar way.
Both players – Boyata and Roberts, certainly have reasons to be grateful to the Celtic manager Brendan Rodgers who last night became the first manager to win the PFA Manager of the Year in both England and Scotland. And you can add others to that list too, players like Stuart Armstrong, who captained the side on Saturday, Scott Brown and Mikael Lustig who came back from perhaps their poorest seasons as Celtic players under Ronny Deila, to having their best yet under Rodgers and others too.
Dedryck Boyata is a perfect example though. He had lost his confidence and frankly the supporters had lost their confidence in him.
When Rodgers gave him a surprise start against Albion Rovers when the action resumed after the winter break, many thought it was a 'shop window' move to get the player away and for Celtic to recoup some of their transfer fee.
Rodgers wasn't thinking that way though. He had Kolo Toure helping Boyata put right the aspects of his game that were letting him down.
Since that day at Airdrie Boyata hasn't looked back and is a first choice pick in Celtic's starting eleven. He has added goals too, there were winter winners against St Johnstone and Aberdeen and he's also scored in his last two games, at Ibrox in the 5-1 thrashing of Sevco Rangers and at the weekend to immediately put Celtic back in front after St Johnstone had equalised.
For Boyata, life in Glasgow is good but he is reluctant to come out and say that Roberts should follow his own example. Boyata arrived at City's Academy as a talented teenager but struggled to get enough first team match experience among the superstars. He could however be hinting at what lies ahead at City for such a talented player as Roberts if he is restricted to Development games and the substitutes bench.
"I cannot predict the future but Patrick is a very good player with great abilities," Boyata said.
"He deserves to play at the biggest in the world. I've been at Manchester City, I know how difficult it is to get your chances when you're a young player.
"But you don't know what's going to happen till you get there.
"For Patrick I can only hope the best for him there. He knows it's not going to be easy but he will give the best he can and everybody here knows his qualities.
"He is a very very good player. I don't think anyone can say the opposite.
"He's got very good abilities and having him in the team is always a plus. But you don't know what can happen. I'm not the one who will make the decision for him.
"If I had to choose then of course I would have Patrick in my team. But it's not up to me. If he goes back there then good luck to him."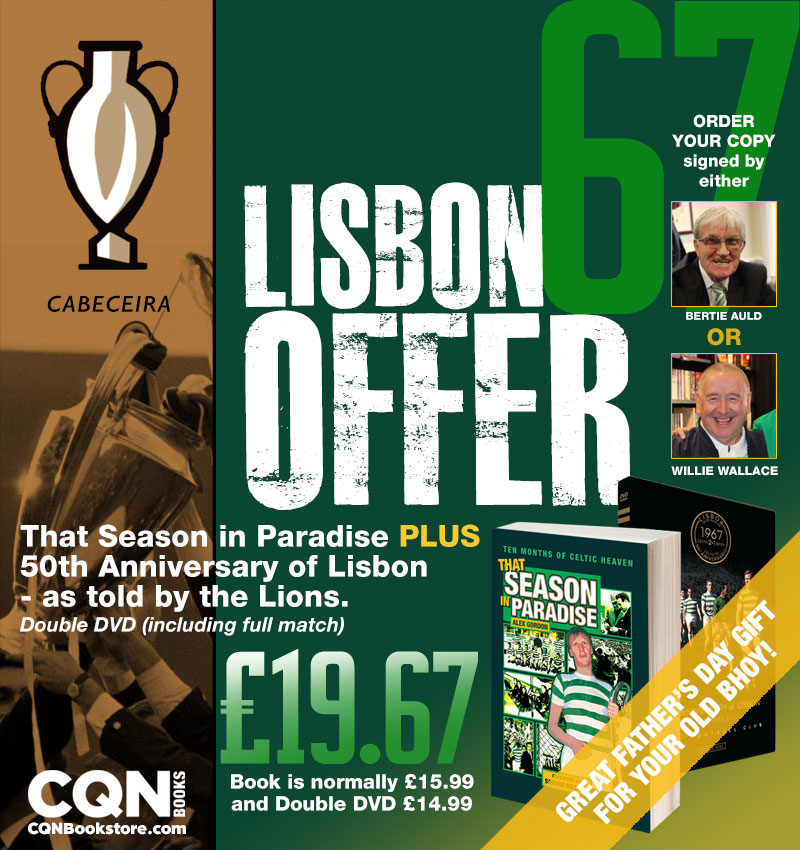 Click Here for Comments >