"Celtic Football Club became the first club in the UK to install rail seats in 2016. I took a trip up to Celtic Park to talk to the club's Supporters Liason Officer, John Paul Taylor, about the 3,000 strong rail-seated section and how well it is working in Glasgow," says Tommy Churchyard today on his blog Standing Up For Safety.
John Paul outlines to Tommy the way that safer standing works at Celtic Park, the reasons why it was introduced and the size of the waiting list to get into the section.
He also states that Celtic will look at expanding the section in a year or two. You can read Tommy's blog HERE and watch his video interview with John Paul Taylor in the link below.
The stadium that JPT is standing in is of course much different to what it was like in the days of the Jungle before the arrival of Fergus McCann with a plan to redevelop Celtic Park.
Before Fergus arrived Celtic had to put seats into what would have been the equivalent of today's Standing Area at Celtic Park, in the Jungle which is now where the huge and impressive North Stand is located.
Back in the day, the Stadium Director at Celtic was Tom Grant, a member of the old board, and in the latest CQN Podcast Grant talks about the old stadium, the problems that the club had keeping it open and the changes that Fergus introduced to transform the club into today's innovators.
He also talks about transfers, the dodgy dealings that surrounded the Mo Johnston transfer and the Celts for Change movement that eventually succeeded in ousting the old families and ushered Fergus in through the front door of Celtic Park.
We haven't looked back since!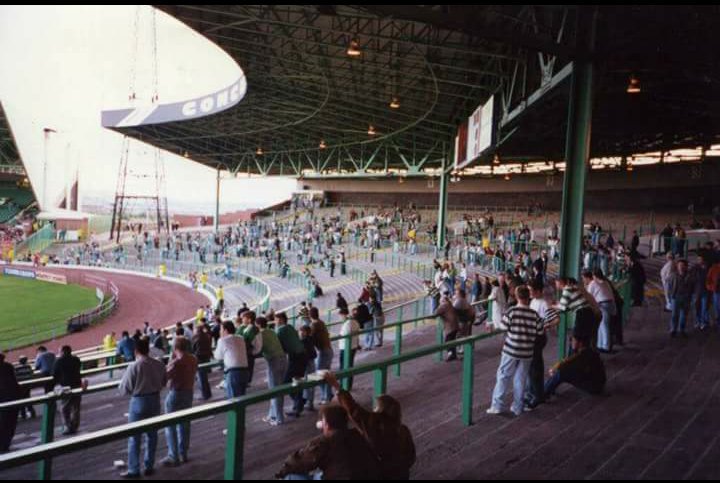 You can listen to the Tom Grant interview in the CQN Podcast link below: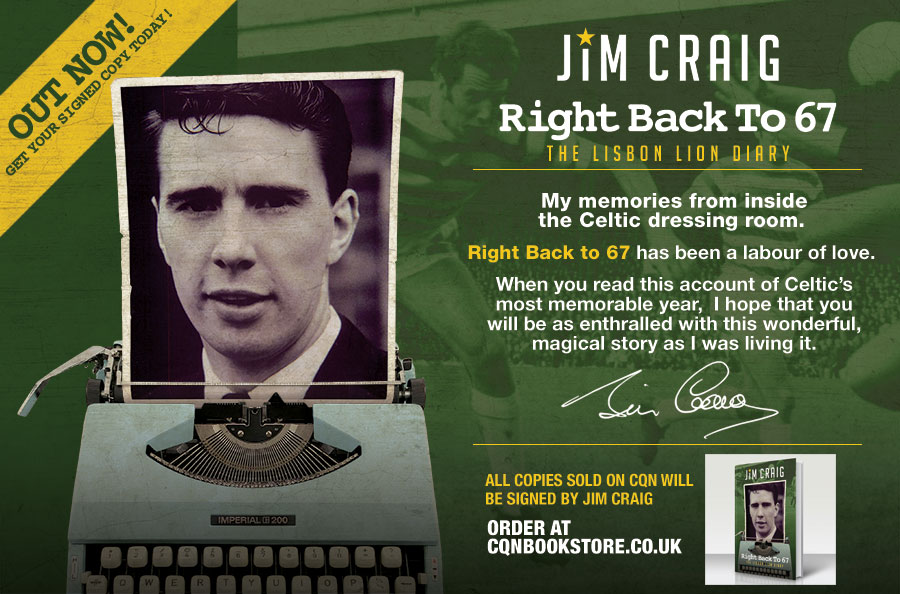 Jim Craig made two of the three goals in the 1967 European Cup Final. There's a great wee video below for you to enjoy. Get Jim's new Lisbon Lion Diary – Right Back to 67 from CQNBookstore.co.uk and you will receive a signed copy from the man himself plus a FREE copy of That Season in Paradise – Ten Months of Celtic Heaven signed by fellow Lisbon Lion Bertie Auld! Simply order Jim Craig – Right Back to 67 and the second book will be sent automatically.
Click Here for Comments >