On his last day in Scotland before heading back to Australia in early summer 2013, Willie Wallace stood up two CQNers, Brogan Rogan Trevino and Hogan and Winning Captains. The three were supposed to be having lunch but Willie completely forgot and instead was out at Lennowtown with fellow Lisbon Lions Bertie Auld and John Clark. Willie was organising a trial at Celtic for a young Australian player called Nik Mirkovic and at the end of June he duly arrived in Glasgow to have his trial with Celtic.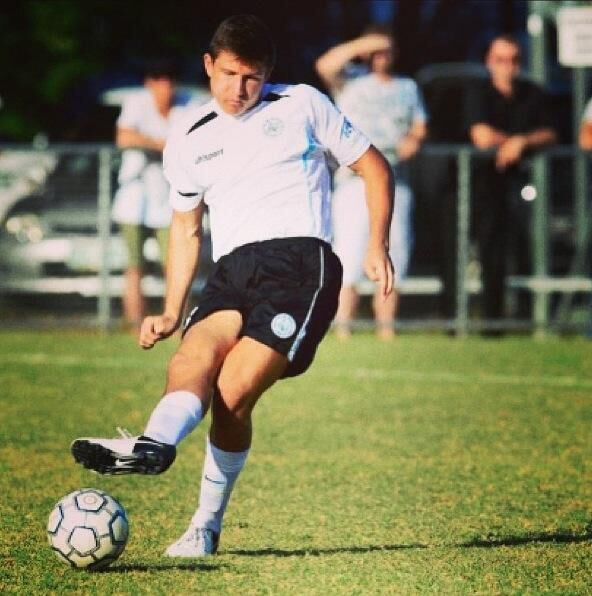 Willie had been an unofficial Celtic scout down under for several years and spoke very well of Tom Rogic, although he told CQN back in 2013 that Tom wasn't the finished article yet and that it could take 2 or 3 years until we saw the boy at his best.
Here is his account of what happened when the young Australian hopeful turned up at Celtic. These are his own words…
I arrived in Glasgow around mid-day on Thursday 27th June. The purpose of my trip was to try and get a contract in Celtic's renowned youth development set up. I was recommended to Celtic by club legend Willie Wallace.
Willie was my coach on the Gold Coast three years ago when I was 15 and we have kept in touch ever since. Being 18 and having finished school, we both felt that it was the right time for me to try my luck in Europe and Willie said to me that there is no better club than Celtic. He had arranged for me to stay with WC and he was waiting for me as I arrived in Glasgow where I would discover if I had what it takes to become a professional football player at Celtic.
As an Australian our main exposure to the game in Britain is via the EPL. Straight away I struggled to comprehend the size and magnitude of the Celtic, from the impressive shop in the airport to the supporters wearing those famous green and white hoops- Celtic looked massive!  Winning Captains had bought me a ticket  to watch the game against Elfsborg in the Champions League Qualification round and it was not until I entered Celtic Park itself did I truly understood Bill Shankly's famous words – "football isn't a matter of life and death, it's much more important than that."
For the entire 90 minutes Celtic Park transformed into a cauldron, making it nearly impossible for the other team to get going. The goosebumps and chants will always remain a great memory for me whenever I hear anyone mention the famous name – CELTIC. Yet WC told me that this was a quiet night at Paradise and there would be bigger games ahead!
However I remained In complete awe of this Celtic atmosphere so I decided to watch as many games as I could find on You Tube etc. The next day WC gave me a DVD to watch. I sat down and watched in absolute awe the famous game in 1967, where the Lisbon Lions were formed. This is a day that will forever be remembered by all Celtic fans, lifting the famous European Cup.
It was strange watching a young Willie Wallace take to the field on the biggest stage of all. The game was fantastic, to see a club like Celtic destroy a legendary Inter Milan team. This match only made me an even bigger Celtic fan and showed me the roots behind the success of the famous green and white.
During the month of August I was at Celtic FC for a trial. On the first day I was immediately impressed by the world class facilities. From the training facilities to the staff, the entire youth set up was outstanding. I was somewhat in awe at the professionalism of the youth game in Scotland. I feel this is one thing that most of the boys from Celtic take for granted. I doubt they realise how lucky they are to be involved with such a professional club. Everyone made me feel welcome and for the three weeks that I was there I felt at home and part of the squad.
As you will all know, Celtic have two training facilities which they use to develop both youth and first team players. Lennoxtown is the modern state of the art training facility, which is mainly used by the first team and some youth teams. The other training ground is Barrowfield, situated down the road from the famous Celtic Park. For the majority of my time I was at Barrowfield, which like Lennoxtown, has high quality  pitches that are looked after on a daily basis leaving the playing surface like a carpet to pass the ball on. Coming from Australia, I was surprised at the pristine quality of the pitch. Back home the fields at majority of football clubs are not maintained well, which results in an uneven playing surface.
The training sessions were intense and the standard was always high.  One thing that I noticed was that all of the drills would revolve around the emphasis of high pressing when you don't have the ball and being efficient with the ball when you attack. The overall standard of players was good, however, like in any team, there are a few that, in my own opinion, are lucky to be there.
Another surprise was the amount of preparation that goes into the youth game. From the amount of coaches to the type of food that has to be consumed; the only thing that the players have to do is play football. After every session we were driven by bus to Celtic Park to have lunch. The meals would change every day, the only thing that remained the same was the nutritious value of each meal. Everything had to be prepared well and it all had to contain the correct amount of protein, carbohydrates and fats to best benefit a growing sportsman.
The professionalism and entire set-up was what I will remember, as the teams in Australia do not have this sort of focus on any team, other than the first team.  The way in which Celtic develop and nurture their young players is a credit to them, and is evident in their success and longevity.
The highlight of my time with Celtic was having the opportunity to play against some quality teams such as Manchester City and the Republic of Ireland.  These experiences are ones that will be etched in my memory for a lifetime.
Although I was not fortunate enough to secure a place in the squad on this occasion, the overall experience was priceless, and I will take all that I have learnt back to Australia, and continue to pursue my goals of improving as a player and becoming a professional footballer.
Following on from the disappointing news from Celtic, I was fortunate that Willie then organised for me to have a training session at Clyde. Former Scottish Premier League players, Jim Duffy and Chic Charnley worked together in training and managing Clyde. It was at Clyde where I experienced a real culture shock; the rain, midgies and astro turf surface made for a rather unpleasant experience. The pace of the play was incredibly fast and everyone was like a bull at a gate. Being the first time on an all-weather pitch, I struggled to play and did not enjoy it at all. I was glad to meet both Jim and Chic, and I will take back the positives from that experience.
Prior to leaving Glasgow, I went to the Shakhter Karagandy game. After already witnessing a spectacle at the Elfsborg game, I knew from WC that I should expect an even better experience and he was 100% confident that Celtic – who had been really poor in the away leg – would overcome this team and qualify. I admired his confidence but thought it would be difficult for Celtic to get through but if they did then it would be something special. Celtic, having to overturn a two goal deficit, would need the crowd to be the 12th man. The entire 90 minutes was unbelievable and kept me on the edge of my seat. When the shot from James Forrest in the 91st minute hit the back of the net, the stadium erupted. I felt as though I was a life long Celtic supporter, the happiness and joy that ran through my veins was electrifying. This was an experience that I had never enjoyed before in football. It was an amazing night in Paradise!
I came to Glasgow only knowing Celtic as the team who wore green and white hoops, and left as a life long follower of the club. The Shakther game has inspired me to follow the progress of Celtic FC right through the Champions League in not only this season but many more to come.
This whole experience would not have been possible without the assistance of Celtic legend Willie Wallace.  It is with thanks to Willie that I have had the chance to be around a professional football club. I would also like to take this opportunity to thank Winning Captains and his family. They were amazing. They made me feel completely welcome and part of their Celtic family.
This journey was not only a life changing experience, but it also gave me a taste of what professional football has to offer. It has equipped me with more drive and hunger to train harder and make it to the top of this great game – Football!
I have decided to come back to Australia to continue to work hard, hone my skills and chase my dream in becoming a professional football player. Due to the gradual rise in football here in Australia my ambition is to secure a contract in the next 2 years with one of the A league sides. Another one of my goals in life has always been to start up and run my own business.  Being home in Australia makes it easier for me to reach both of my aspirations in life, with support of my family and friends.
Thank you to all at Celtic for a once in a lifetime opportunity. The football experience and the friendships made, will be treasured for ever.
I hope to return one day, in the not too distant future, an improved, wiser player, and secure a spot in the Celtic squad! Like Celtic I will never say never!
*Nik is now playing professional football in Brisbane, Australia. Willie Wallace remains a Celtic ambassador in Australia and our best unpaid scout!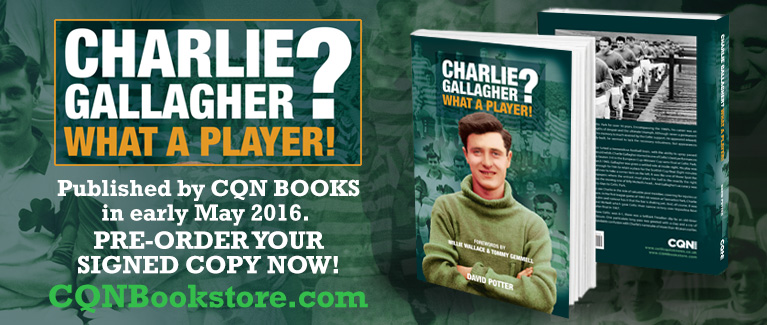 Click Here for Comments >