Celtic were looking for a right back throughout the second half of last term, but in the early weeks of his tenure, Brendan considered Mikael Lustig and Saidy Janko sufficient for the season ahead. Mikael is four years into a successful Celtic career but his fitness issues are of a persistent nature. We've reached Peak Swede.
Saidy missed lot of last season, also through injury, but he showed potential in his early outing this term. Aspirations for the lad crystallised in Israel last week, but not in a good way. I'm not going to defend him, because he was unquestionably poor, but agreement only exists on his poor showing because he was prepared to receive the ball so often. Not everyone in black that night was as keen to get on the end of a pass.
That opened the door for Cristian Gamboa, 26, second choice right back for West Brom. We're very keen, apparently. West Brom manager, Tony Pulis, is less in need of a full back whose key attribute is getting forward at speed. Horses for course, I suppose, West Brom face different challenges than Celtic.
Two rumours have circulated this week: Celtic are looking for a midfield player and James McCarthy's position at Everton is less secure than it was a year ago. Whoever has been linking these two facts has overreached – or made them up. Celtic have no idea where this one came from but were clear, there's nothing in it.  Getting the right midfielder remains a task in hand, but usual caveats apply.  There are no guarantees we'll land all our targets this summer.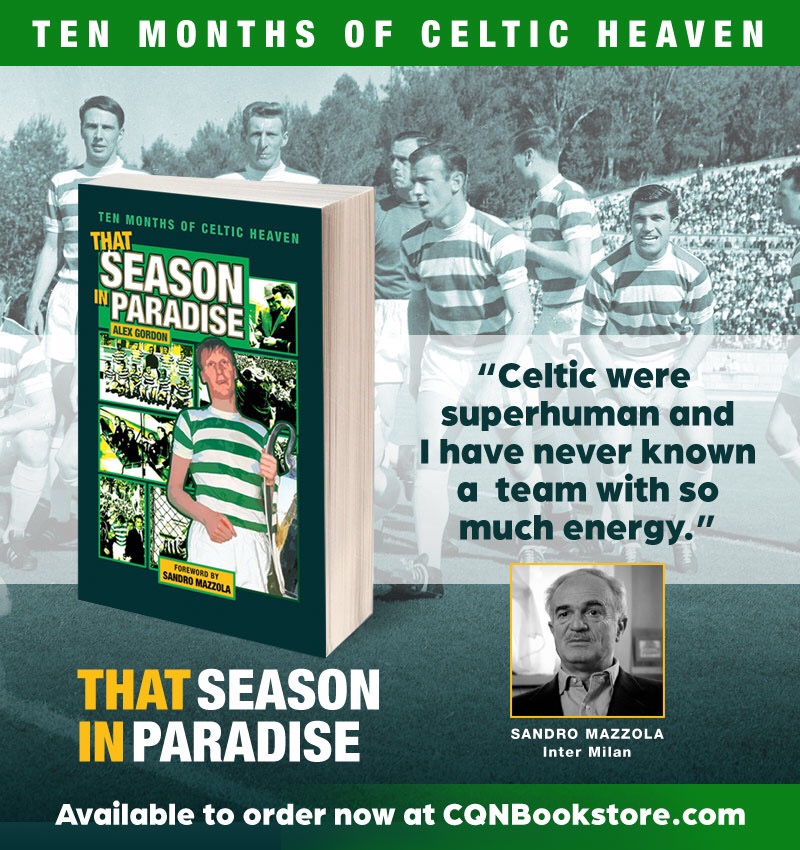 Click Here for Comments >