With the Billy McNeill statue unveiling, the Celtic Foundation Bucket Collection and our own defeat on Saturday I missed out on the goings-on in the Championship until watching Sportscene last night. I'm not sure if Hibernian are good enough to win the league but the habit of scoring last minute goals, and the exploitative attitude which was on show against Queen of the South, is a strong portent.
Hard on the heels of this penny dropping The Herald this morning asked us to consider increasing the capacity of the Premiership to allow an un-promoted Newco to play top flight football next season. There will be a strong blog on this later, but the thought occurred to me:
Rangers died chasing this:

While Newco are going the same way chasing this:

What times we live in.  Catch up this afternoon.
Last orders accepted by CQN Bookstore today for Christmas delivery' 16:00 cut-off time.
There's Caesar & The Assassin, Celtic's Smiler, Celtic – The Early Years, The Winds of Change and many more….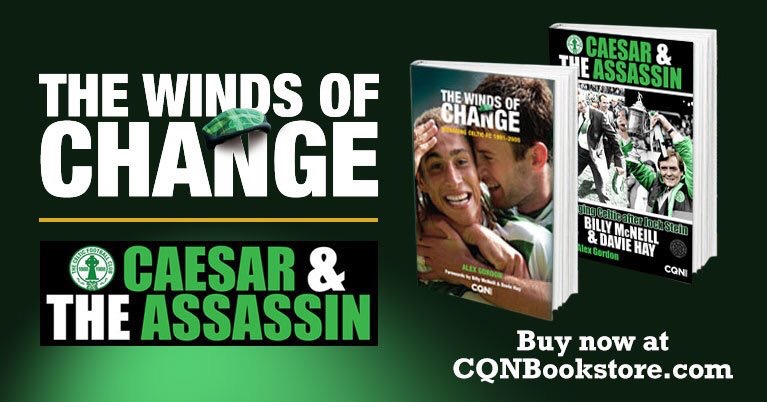 Click Here for Comments >