CELTIC today announced more 'good news' this time regarding next season's season ticket pricing.  Following on from recent sponsorship announcements relating to both Magners Irish Cider and new shirt sponsors defabet, Celtic's news that season tickets will NOT be increased in price for next season is a welcome boost for Celtic supporters.
Season ticket prices for next season will once again be frozen, despite the promotion of the newest club in the senior leagues to the Scottish Premiership.  Many observers predicted that Celtic would increase the cost of season tickets given the arrival of the 2012 formed Govan club into our league.
Celtic today said that this year's season ticket campaign is inspired by the Celtic support, which has remained faithful through and through, in attending matches wherever Celtic play.
"Inspired by our supporters, the 2016/17 Forever Celtic campaign celebrates the commitment and passion that is shown by Celtic fans through the good times and the bad,"  reads the club's statement.
"Supporting Celtic isn't a choice, it's a commitment. It's part of your past, your present and your future, so renew for 2016/17 and continue to be Forever Celtic!"
The Affiliation of Registered Celtic Supporters Clubs have been active in recent months with their 'Twenty's Plenty' campaign, believing that no supporter, out with the fat cat sections, should be expected to pay more that £20 per match. Today's announcement can a partial victory for the Affiliation's campaign as many expected Celtic to put the season ticket prices back to 2011-12 prices and add at least £50 to next season's cost.
Standard Season Ticket prices are frozen for 2016/17 so adults can secure their seat for only £416 with Kids' Season Tickets from only £50.
So on season ticket pricing Celtic listened.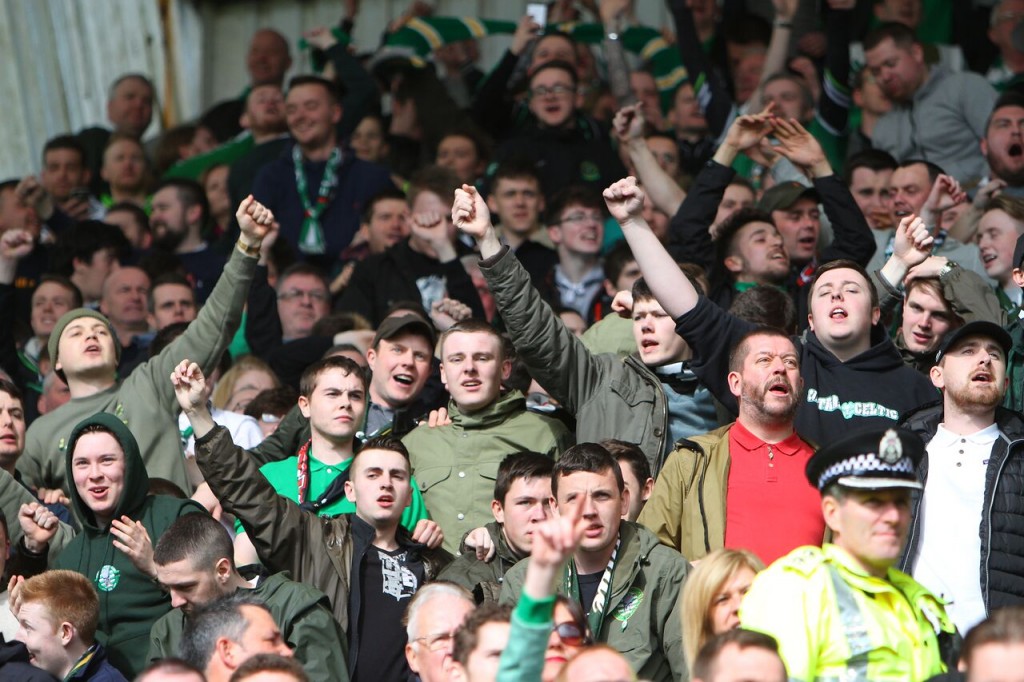 Joe O'Rourke, from the Celtic Supporters Association is also pleased. Speaking on the CSA website, Joe had this to say.
"After a rather frustrating season its good news that season ticket prices have been frozen for next season. It costs a lot of money to follow Celtic; especially if like me you are not local and go to all the away matches as well."
Joe is also pleased at the other 'good news' to have emerged from the club in the last week regarding defabet as our new shirt sponsor, paying a record sum for the privilege and also Magners Irish Cider continuing to support to club. Joe, commenting on this, said:
"We have alot to look forward to. We will have new strips with a different sponsor on the front; and for the first time a sponsor on the back of the jersey as well. That is welcome income which doesn't come direct from the supporters; and will obviously offset the freeze in prices for the season tickets."
TWENTY'S PLENTY
Kevin Graham from the Affiliation has been leading the charge on Twenty's Plenty and had the first taste of success in the recent match at Rugby Park. You'll remember the wonderful last minute winner from Tom Rogic more than the ticket price that day but both were significant as things turned out.
"As the phone rang with Celtic's SLO's name and number appearing on my screen I still didn't think that thirty seconds later I would be digesting the news that Celtic were going to be subsidising our weekend's trip to Kilmarnock by £6 for each adult ticket," recalls Kevin. 
"This was the first time since Celtic reduced season books by £100 that they had given something back to the supporters. An admittance that  otherwise the threat was very real that there would be a much lower than usual number of supporters in the stands, due to Kilmarnock's discriminatory pricing policy."
Celtic were also instrumental in ensuring that the recent Scottish Cup semi-finals were reasonably priced and again illustrates a club listening to the supporters more now than was probably the case in the past.
"Of course we are not naive enough to believe that if we had been playing well and were 10 points clear that the club would have acted in the same manner," states Kevin Graham.  "That they did do it and in doing so they increased the away attendance only proved the point that the Affiliation has been making since 2013. It had been a long road and all involved deservedly raised a glass to toast what we could call a victory."
SURVEY
The premise of the Twenty's Plenty campaign is interesting in itself. Explaining the background Kevin said:
"In 2013 we decided to survey our members. It was a year after Rangers were liquidated  and had to start again in the fourth tier. Celtic had reduced season book prices but the Lisbon Lions stand upper tier remained closed. We also experienced a drop off in away ticket uptake. There was and still is a feeling that Scottish Football missed a chance to reboot in 2012 and that the plan was to milk the cash cow while waiting on normality to return.
"The survey showed that our members thought attending football in Scotland was too expensive and the pricing policies of each individual club too variable. Nothing has changed. Subsequent surveys conducted by numerous bodies tell the same story.
"Yet these findings are always ignored. Les H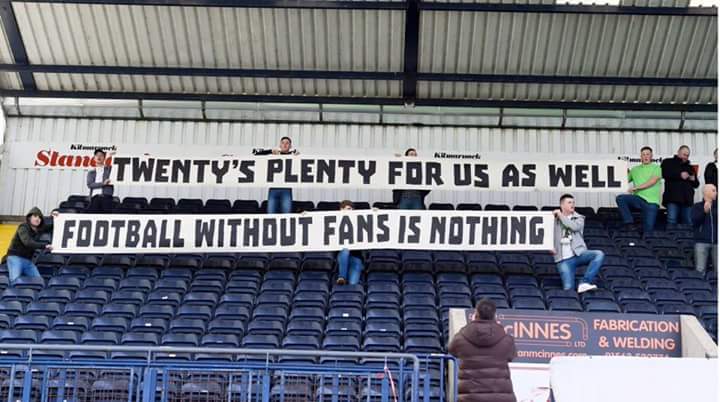 utchinson recently observed when handing over Motherwell to the Well Society that he did not know of another business that treats its customers with such disdain and willfully ignores their views.
"We have been told over the years that clubs are trying to improve the match day experience to give more value for money. However any improvement in match day experience is focused solely on making the game more family friendly. Of course this is to be welcomed but it is only one strand of those who walk through the turnstiles on a weekly basis.
"I recently asked one of my friends what he wanted from his match day experience. He replied that he wanted to pay £20, get a decent pie, have a pint in the ground, a laugh with his mates and watch an honest game of football. Face painters and magicians give him and thousands of others no added value to their day.
"It has been said that the game is pricing out the traditional fan. The culture of season books means that unless you can pay up front or take on credit then you are faced with the prospect of paying for the more expensive match day tickets. Season Tickets play on the emotions of the committed. They also show up how football can't follow the simple rule of economics.
"If your football club put up ticket prices you either pay or you don't. Unlike banks or utility companies you can't switch to get a better deal. Your emotional tie doesn't allow you to do that. The chances are that if you don't give your money to football it goes on something else and is lost to the game all together. The game in Scotland can't afford that to happen time and time again."
Kevin reckons that he'll be paying just over £21.66 per game next season to watch Celtic's home matches. Not a million miles away from where the Affiliation would like to see match prices. He does see this as a long term objective.
"Twenty's Plenty is a long term goal and one that will take gradual steps. It needs to work in conjunction with the SPFL and clubs refocusing energies on what they want Scottish Football to be sold as. They failed to make the game fan-friendly, fan-focused and competitive in 2012. Now is their second chance.
"They can't fail again or Scottish Football will forever just be for the benefit of TV being played in soulless stadiums with strange kick off times half-full of passive fans who want to watch rather than partake and all supported by legislation that criminalises fans and high ticket prices, which benefit only those who take from the game.
"That is the future that none of us wants."
SAFER STANDING
Celtic have also listened regarding introducing a safe standing area. As CQN commented on in today's leader, Safer Standing is expected to transform the stadium and its atmosphere in the years ahead. 
"We will also be the first team in Britain to have a Safe Standing Area in the stadium. I sincerely believe that will be the pilot for all the other big teams in Britain to follow suit; so once again we are the pioneers in football," commented Joe O'Rourke on the  Safer Standing 'good news' from Celtic.
RESOLUTION 12
There is one other area where Celtic have to demonstrate that they have indeed listened and that relates to Resolution 12. The support understands that the club is waiting on the so-called Big tax Case decision to play itself out as it travels through just about every court in the land. Title stripping is a matter for another day but Resolution 12 is about the here and now. 
A listening Celtic should be eager to give the supporters 'good news' on this and the sooner the better.
So as Season Ticket renewal packs start to arrive, Celts everywhere should consider where we are. Next year we will have a new manager, we are going for 6 in a row and we can hope for improvements in both European and domestic cup competitions after this season's disappointments.
As Champions and with the biggest stadium in Scotland we want to ensure that we remain the club with the highest number of season ticket holders, a proud recorded established by Fergus McCann. This single fact means that others can't live with us. Indeed one club died trying.
THE LAST WORD
"I know there was and probably still is a bit of doom and gloom amongst some of our supporters," concluded Joe. "But we have a lot to be proud of. We are now in our 129th year of proud successful unbroken history. We are the only team in Scotland to play every season in the top division. And of course we are by far the most successful team in Scotland."
You can renew online now by visiting  celticseasontickets.co.uk
If you're not currently a Celtic season ticket holder, you can register your interest for the 2016/17 season by completing the online form HERE.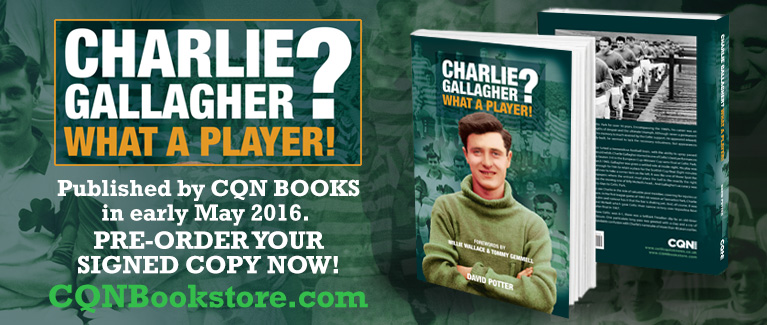 Click Here for Comments >