CELTIC goalkeeper Craig Gordon was perhaps the only player other than young Kieran Tierney to show any passion for the jersey this afternoon as Champions Elect Celtic limped a step closer to the finishing line with a 1-1 draw against Ross County.
When the Highlanders got threat well deserved equaliser midway through the second half the big goalkeeper angrily confronted both the referee and his assistant and during a stoppage five minutes after the goal, he went up to the half-way line to continue the argument with the whistle holder.
"It was offside," a clearly annoyed Gordon told the press after the match. "He was standing the other side of the penalty spot and he ducks so instead of 25-yard shot it becomes 13 or 14 yards which I wasn't able to see and the officials haven't noticed it or they thought I wouldn't save it. But I would have done." 
Like his manager Gordon also reflected on how tough a week it has been in Paradise. "A difficult week, we wanted to come out an put on a better show."
 While he feels he has every to  be "moaning about the goal" he does realise that the Celtic players "didn't do ourselves any favors." Quite an understatement that is!
" I don't want to come across like I'm blaming the officials for the result as we had plenty chances," stated the goalie. "We should have been more than one goal ahead."
Looking back on how the game developed he said that it "ended like a game of basketball, neither team really had control of the game."
"We have to take responsibility for our performance and today again it wasn't as good as we wanted.
"We wanted to come out and start well to give the fans something to get behind and help us over the line, didn't do that.
"In the first half we were better, kept the ball well without creating an awful lot of chances.
"For us, we wanted to do so much more to win the game and try and get the points on the board.
"It's up to us to get the job done over the final four games, get to the summer and we can start again next season."
As the Celtic players gather this evening for the player of the year awards they should reflect on the words of one supporter today. The announcement for today's man of the match being won by…was met with the fan saying ' Nae c***!"
It just about summed up the Celtic performance.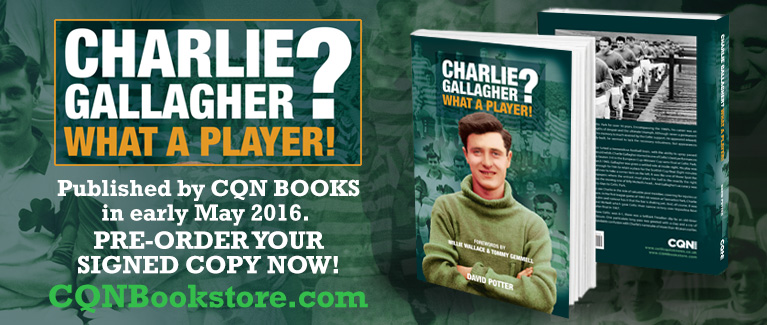 Click Here for Comments >