FRANK McGARVEY is backing Leigh Griffiths to become a Ton-Up Bhoy.
The former Celtic striker, who hit 113 goals for the Hoops, believes the prolific frontman is a certainty to take his place among the elite ranks of Jimmy McGrory, Henrik Larsson and Co who claimed more than 100 goals for the club.
Griffiths has hit 57 goals for the SPFL champions since his £1million move from Wolves in January 2014.
The 25-year-old international attacker hit the half-century against Dundee United last week faster than any player in the modern era.
McGarvey, 59, said: "I think he is terrific. He has a really sweet strike.
"In fact, he reminds me so much of the likes of Charlie Nicholas and George McCluskey in that there are times when he unleashes a shot and you know it is in the net before the goalkeeper does.
"Leigh is a clever player and what he has is a natural gift. He was born to score goals. But where I have so much respect for him is in the way he went off and knuckled down to do what he was asked. That isn't easy.
"He changed his way of life, his way of thinking, his way of training which shows a huge amount of maturity – more than he probably gets credit for.
"There is no doubt in my mind that if he still at Celtic over the next couple of seasons he will comfortably hit that 100 mark."
McGarvey, who also struck 72 league goals in two stints at St Mirren, added: "It makes it all the more impressive because he is playing up front on his own. That's a shift, believe me.
"There is so much other work that goes on unseen. I used to laugh when I heard people say that Charlie was a goalscorer, but he didn't work hard enough for the team.
"He used to close down the full-backs and restrict their space and do all sorts of things that people simply couldn't see.
"And it is the same with Leigh. He is doing a lot of the dirty work, but he is then putting the ball in the back of the net.
"It is fair to say that the quality of opposition isn't the same as what it was when the likes of Charlie and myself were playing, but I still think that it is not easy to score that amount of goals.
"I don't think you should try to take anything away from him because of it."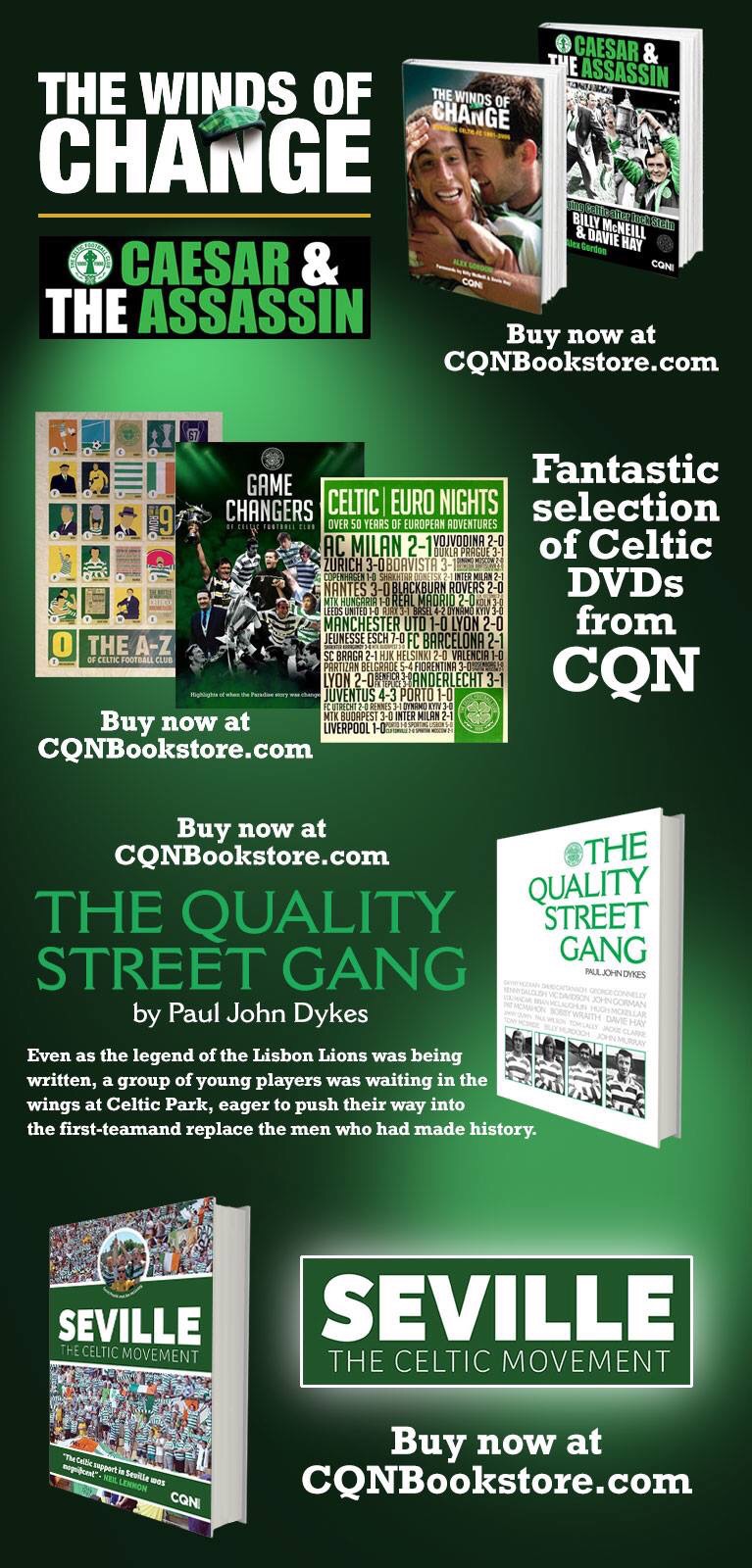 Click Here for Comments >