SCOTLAND No.2 Mark McGhee insists Celtic will soon be fighting off English top-flight who will want to sign striker Leigh Griffiths.
Gordon Strachan's assistant admitted he has been astounded by the transformation in the lively frontman.
Griffiths' two stunning free-kicks in the 2-2 World Cup draw against England in June catapulted him into the spotlight and McGhee believes the 27-year-old attacker's all-round game will attrecat attention.
He said: "A year to 18 months ago, if someone down the road had said to me: 'Could Leigh Griffiths do well in the Championship?' I'd have said: 'He is a finisher, in the right team, then probably'.
"Now if someone asked if he could do well in the Premier League, I'd not hesitate, his all-round game has improved so much.
"Remember, I watch these games all the time. Last week I was at Brighton against Newcastle and Leigh could have played in either of those teams, absolutely no danger.
"That's how much he has come on, as far as I am concerned.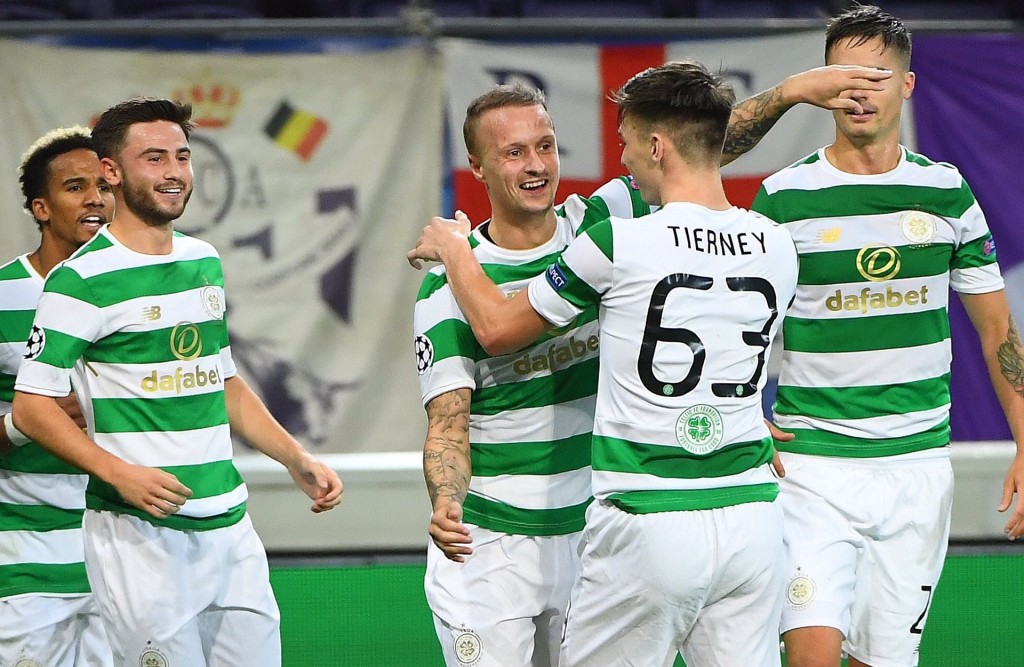 "Those at Celtic deserve a huge amount of credit for getting his mind engaged. But he definitely has the bit between his teeth.
"I think we are grateful he has improved as much as he has. Even in the time we have been here he has come on so much he's almost unrecognisable.
"Leigh can come short, link up, put people under pressure and run in behind, as well.
"It's not about being physical in terms of one-to-one combat. It's more about his movement, energy and determination to get a goal.
"He's one of those boys with high percentage of shots and high percentage hit the target. Watch him in training and he absolutely smashes it and invariably hits target.
"He has it all – power, accuracy and variety in his finishing."
The ex-Hoops hitman added: "The thing about the England game is people look at his free-kicks and see one thing.
"They don't necessarily see his open game and that role.
"In his Champions League games with Celtic, more people will see it and more and more attention will come from it.
"It's not in the last four years he has been doing it. He's improved over the last year to 18 months.
"Therefore, he needs to sustain that and I'm sure Celtic will be batting away approaches for him."
NEW CQN PODCAST FROM CELTIC PARK ON SATURDAY
Kevin Graham is back with a new CQN Podcast from Saturday. He talks to supporters on the bus on the way to Parkhead, interviews John Paul Taylor outside the ground and captures the atmosphere and action inside the ground before getting some more supporters' views on the bus home after an eventful afternoon at Celtic Park.
Apologies for a few sweary words in this podcast near the end.
Click Here for Comments >