LEIGH GRIFFITHS could miss Celtic's title party against Motherwell at Parkhead a week on Sunday.
The 39-goal striker picked up his sixth booking of the season after a skirmish with Hearts' John Souttar in the Hoops' 3-1 win at Tynecastle at the weekend.
Referee Alan Muir's report to the SFA's disciplinary committee has been delayed because of the Bank Holiday weekend, but it looks likely Scotland's newly-crowned Player of the Year will cop a one-game suspension.
Griffiths admitted: "I knew I was going to be suspended as soon as I got the yellow card.
"At the time I tried not to dwell on it, but at the back of my mind I was thinking that I am unlucky enough for it to be the day when we get the trophy.
"If that is the case, then I just have to suck it up. Suspensions are part and parcel of football.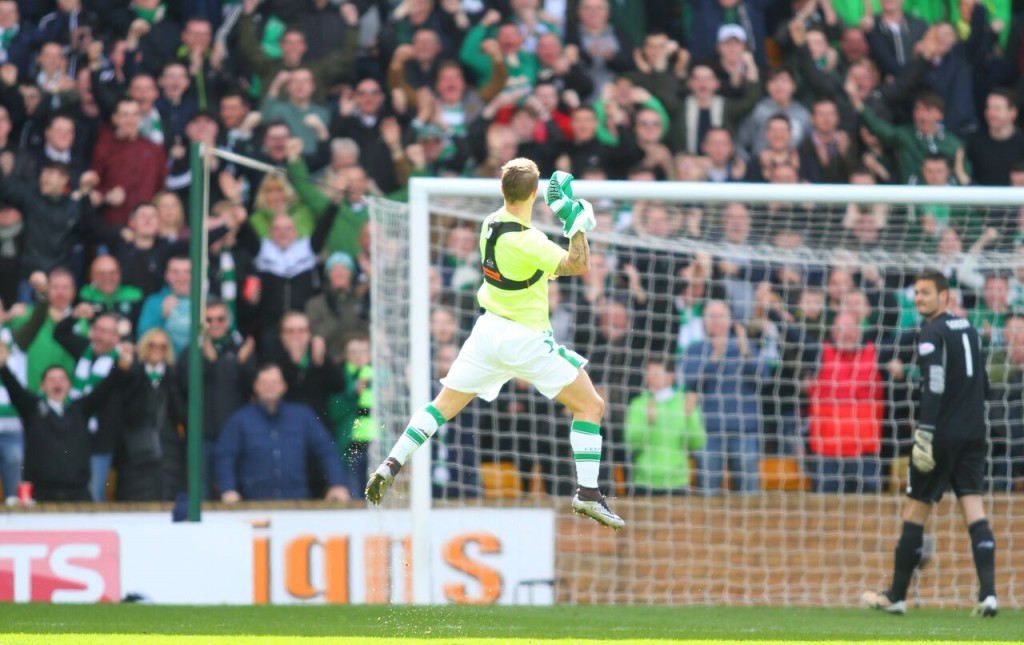 "This has been the best season of my life and it isn't the best way for it to end, but I just need to get on with it.
"If it is right, it is disappointing. However, what I have to think about is that over the course of this season I have had my fair share of the good times.
"I will be gutted not to play, but the boys will go out and do their business and then, hopefully, I can chip in with the celebrations when the presentation is made.
"Nothing will keep me away from that!"
Griffiths added: "I still maintain that it was the softest booking I have received all season.
"I didn't touch the Hearts player. I didn't do anything and I ended up on a yellow card. Most of my bookings this season have been for daft things like celebrating goals and taking my top off.
"So, maybe I need to learn a wee bit from that because I don't want to find myself out of the team for any reason. This one, in particular, will be a sore one.
"It is unfortunate because you can't appeal a yellow card. It is a pity because you can see quite clearly on TV that I haven't done much.
"However, I will still have two league games to play and I want to go out and put in really good performances.
"I want to keep going against Aberdeen and then St Johnstone and, hopefully, get the goal that will take me to 40."
The last Celtic player to achieve that magical figure was legendary Swede Henrik Larsson 12 years ago.
—————————–
GET your signed copy of Charlie Gallagher's new biography now from CQN Bookstore
HERE
or click on the image below.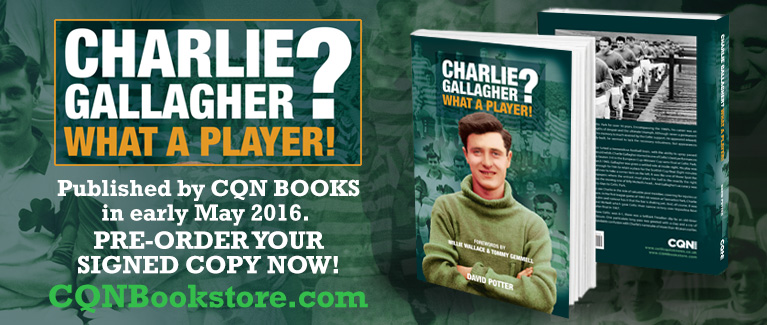 Click Here for Comments >