CELTIC skipper Scott Brown will become a half-century Bhoy when he controls the Scotland midfield in the friendly confrontation against Denmark at Hampden tonight.
Many thought the Fifer, at the age of 30, might call time on his international career after the failure of the last European Championship campaign with his nation missing out on the football extravaganza in France in the summer.
Brown, who will received his 50th cap against Erik Sviatchenko and Co, has admitted his pace has gone after the punishing 13-year shift in the combat zone for club and country.
However, the Hoops leader has no intention of turning his back on Scotland and insists the thought of pulling on the dark blue jersey remains every bit as thrilling as when he made his debut against the USA 11 years ago.
Asked if retirement even entered his head after the last disappointing campaign, Brown replied: "No. I owe Gordon Strachan a lot. He brought me to Celtic and made me captain of Scotland.
"I would never turn my back on him. If he wants me to come along when I'm 40, I will still be turning up. Even if it's only for banter.
"It's good to work with Gordon and get fresh ideas. I enjoyed my time with him at Celtic, he made me a great player and got me the Player of the Year award, as well.
"I enjoyed every single moment of it with him and I'm enjoying Scotland with him even more than I have in the past.
"It is really enjoyable for me. I don't get to see the kids as much as I would like, but I have to look to the future as well. We are in a hotel three times a week with Celtic, then I'm away coaching the Under-20s, too. So, if I get a couple of days off, it's good to chill with the family."
Brown is looking to the future, though, and the inevitable day when he will be forced to hang up his boots and quit the playing side of the game.
He added: "You understand the game a bit better when you are coaching. Especially as a central midfield player, I notice stuff and try to think of what I would do or what other players have done against me.
"You look at space and how you find space. Other people have abilities I've never had, so I'm always willing to learn more. That helps me now. I look at the game a little bit better than I did when I was 20."
Brown, in fact, will become just the 30th Scot to clock up the half-century when he faces the Danes in Glasgow this evening. He admitted he would gladly trade a percentage of those caps to bring a halt to Scotland's exile from the elite tournaments.
He added: "Yes, absolutely. I would give three or four of them up to make sure we get to a tournament. It's hard to take not getting there.
"Everyone is going to watch the Euros this summer and it's going to be a disappointing feeling, knowing we were so close to achieving that goal. But now we have a World Cup campaign to look forward to.
"It's a strong group we are in, but we believe we are just as good as anyone on our day."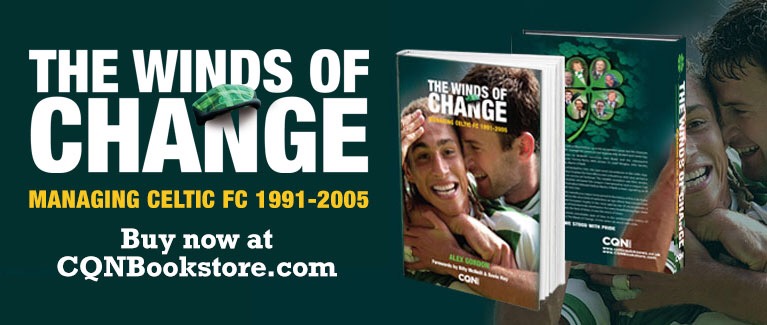 Click Here for Comments >