CONOR HAZARD will almost certainly make his fifth successive appearance for Celtic against Hamilton Accies tomorrow afternoon.
The rookie keeper has been given the nod by boss Neil Lennon and, amazingly, won a Scottish Cup medal in only his third outing for the first team against Hearts last weekend.
The 22-year-old Northern Ireland international netminder emerged as the unlikely Hampden hero with two full-length diving saves in the penalty-kick shoot-out to deny Stephen Kinglsey and Craig Wighton.
However, Lennon admitted the youngster still had much work to do if he hoped to become his permanent No.1 ahead of £4.5million Greek Vasilis Barkas and Scott Bain. In truth, Hazard looked culpable at the Edinburgh side's second and third goals when he failed to deal with high balls into the danger zone.
Hoops goalkeeping legend Pat Bonner knows the feeling when he arrived at Parkhead as a raw teenager from Keadue Rovers.
The Republic of Ireland great recalled how he was toughened up at the start of his fabulous 20-year career after arriving in 1978.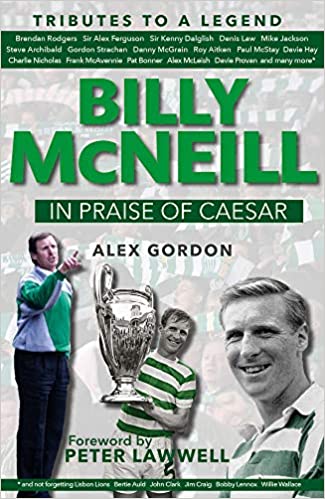 Bonner told author Alex Gordon in his tribute book to Billy McNeill, 'In Praise of Caesar', of the hammering he could look forward to in training every day.
The Parkhead great was Jock Stein's last signing for the club, but McNeill had taken over in the summer.
Bonner tells it this way: "I turned up for pre-season training in July and there was no sign of Jock. Billy McNeill and his assistant John Clark had just taken over after leaving Aberdeen, so we were all starting at the same time. Naturally, they didn't know me, a raw teenager from Donegal Junior football who had been spotted by Sean Fallon playing for Keadue Rovers.
"That actually worked for me. Billy and John really put me through my paces during the pulverising training routines before they made up their minds. They had to find out fast if they believed I had what it took to be a goalie at the club.
"At that time, Celtic had Peter Latchford and Roy Baines as the two main goalkeepers. I was put in the reserve side, but I trained with the first team. Peter had been brought up to Glasgow by Big Jock in what was initially a loan deal from West Brom in February 1975 which became permanent five months later while Roy, who had started his career at Derby County before a switch to Hibs, arrived in an exchange move that saw Andy Ritchie leave for Morton in October 1976.
"So, I was an Irishman battling with two Englishmen for a place with Scotland's best-loved football team. Having said that, a place in the starting eleven looked a long way off when I first joined the club.
"It didn't work out for Roy, a very capable No.1, for whatever reason and he returned to the Greenock outfit after playing fewer than twenty first team games. When he was transferred in March 1979, that meant an automatic step-up for me as Latchford's deputy.
"Billy realised he would have to toughen me up just in case an injury ruled out Peter and I had to be called in. You could say things got a bit rigorous during training. The manager was determined to work on my ability with cross balls.
"As a special treat, he arranged for the likes of Big Shuggy Edvaldsson, Roy Aitken, Tom McAdam and Roddie MacDonald, all six-foot plus and built to match, to make sure I knew they were around when I came for a high ball. I should add Billy joined in, too. He was still fit enough to get into that tracksuit, as he did every single day.
"There are some managers who spend about fifteen minutes with the players when they go through daily routines and then go off to take care of business elsewhere. Not Billy McNeill. He was eager to get involved in everything we did and, at the same time, he made certain there were no slackers. We would go through the usual loosening-up sessions and then Billy decided it was time for me to face the barrage of balls into the box.
"I used to play Gaelic football back home in Ireland, so I was used to going up early to catch the ball. However, with a football, that could prove to be dodgy. One slip and the ball would be behind you and, as luck would have it, there would normally be an opponent lurking around to stab it into the net. So, there was a slight change in timing and rising to meet a ball dropped into a packed penalty area when friend and foe went for it at the same time.
"All sorts of crosses were flighted into the penalty area in an aerial bombardment and I had to attempt to clear a path to take the ball at the most advantageous point. Billy, Big Shuggy and the others made it as difficult as possible for me to make a clean catch. I was buffeted around, blocked off, challenged with elbows flying around and you had to maintain complete and utter concentration.
"If I mishandled a cross, Billy would simply say, 'Right, let's spend another half-hour on this. Take your positions, boys'. And we would go through it all again.
"It could be brutal. These guys were my colleagues and they were giving me more of a bashing than our opponents on matchday. After weeks of being clattered by my so-called mates, I decided to do something about it.
"During another exhausting training session, a ball arrived in the box and, as luck would have it, it was about to land between Billy and me. I saw my chance. I went for it with everything I had.
"We were two big lads and, remember, Billy had been playing for Celtic just three or four years beforehand. We were on a collision course and I decided to punch the ball clear.
"There was a dreadful thud and maybe I got more of Billy's head than the spherical object. The manager was just a wee bit dazed as I said, 'Sorry, boss, I think I might have caught you there.'
"Those merciless and gruelling training routines came to a halt that day. Of course, it could have been a coincidence."
* CQN wishes all our readers a very Merry Christmas and hope it is a special one for you and yours. Take care and stay safe, folks.
Click Here for Comments >