PADDY ROBERTS has signed on the dotted line for another season in Paradise and he will wear the number 7 shirt made famous by the likes of Jimmy Johnstone and Henrik Larsson.
In his initial loan period Roberts became a huge fans favourite and the support has practically willed him to come back home to Celtic.
Nowhere else in world football could Paddy expect to receive the hero-worship that awaits him in that special jersey. He's already earned the right to wear it,  scoring 17 goals in 60 appearances and playing a part in two league wins and the of course the two cups that combined with the league title to give Celtic a treble last time around.
And this afternoon Paddy spoke about the influence the Celtic support has had and the opportunity to play under Brendan Rodgers for another season lured him back to Paradise.
While it isn't the permanent deal we had hoped for we can all do our bit to make sure that's next summer's objective!
Here's what Paddy had to say in an exclusive interview with Celtic TV.
"All the support and love I have been getting has been brilliant," Paddy said.
"I love it here and to be back is great and I'm thankful to be finally here.
"We had a good end to the season, which obviously helped, and playing for these great fans was also a factor coming back. It's great to be back and I can't wait to get going again.
"The manager has been brilliant with me. He obviously wanted me back and so did Celtic. I had a decision to make after pre-season and when that came around Brendan Rodgers was obviously a huge factor in that. He is a top manager. I worked under him all of last year and I believe I can develop under him even more and become a better player."
The winger will wear Celtic's iconic No.7 jersey, worn in the past by club greats such as Jimmy Johnstone and Henrik Larsson.
"It's a massive honour to wear this iconic Celtic number." added Roberts.
"I know some of the great players who have worn it in the past and I will wear it with pride."
And Paddy spoke about his interest in the Champions League draw, from a Celtic perspective!
"I watched it in Manchester with all the lads there, but I had an eye on Celtic to see who they got," said Celtic's new Number 7.
"It's a hard draw but it's good, and it's where I strive to play in, while we know what this club can bring to the Champions League. I haven't seen the Celtic lads yet but I'm sure they will all be looking forward to it and will be raring to go when it gets underway.
"Celtic Park was rocking last year in the Champions League and I'm sure it will be the exact same this year. I would love to be out there playing for the fans in that environment and entertaining them."
Paddy will be unveiled to the media at Celtic Park on Tuesday at 5pm.
Welcome home son!
7⃣… pic.twitter.com/qAVERRdHaX

— Celtic Football Club (@celticfc) August 28, 2017
———
CQN's latest Podcast is now available for you to enjoy.
Paul John Dykes recorded Episode 10 of 'A Celtic State of Mind' at Andrew Milne's first 'Celtic AM' event of the 2017-18 season.
A Celtic State of Mind offers an insight into the culture of Celtic Football Club, the city of Glasgow, and fans of the reigning invincible Scottish champions.
Each episode includes interviews with 'Celtic-minded' figures from the world of sport, music, film, art, broadcasting, literature or politics, and this week's guests include:
* Aidso Digney from the Éire Go Brách CSC, who discusses his late friend, Kidso Reilly;
* Professional boxer, Gary Murray;
* Centenary hero, Joe Miller;
* Music from Keith Murray.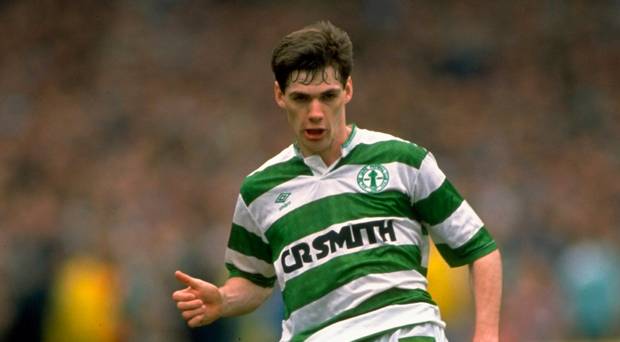 70,000 Celtic fans can't be wrong…
Connect with A Celtic State of Mind @PaulDykes and @CQNMagazine.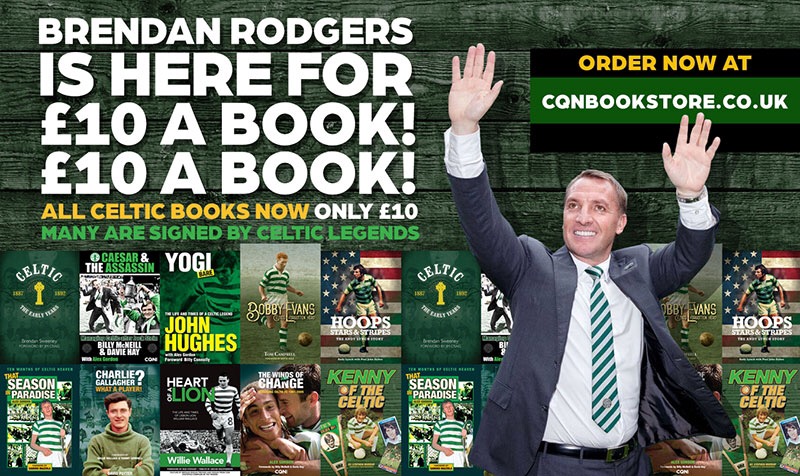 Click Here for Comments >