If you check out the desktop version of The Herald newspaper today, at the bottom of your screen you may well see this message pop up:
"Dear 'The Herald' and 'Sunday Herald' reader… Today in this era of fake news, we ask you to support the quality, trusted journalism of HeraldScotland.com. Only a limited portion of our daily online readers support us through a paid subscription. If everyone in Scotland reading this subscribed, we could provide many more of the articles that you told us matter to you. If HeraldScotland.com is useful to you, please take one minute to keep it growing by supporting us with a paid monthly or annual subscription. Try it for just 1p for 28 days access today – and £1.74 per week thereafter, less than the price of a cup of coffee. Thank you"
Immediately above this to the right hand side of the screen there is a box showing from the top of the screen to the bottom, ending just above the message we have just told you about, the Glasgow based newspaper's top 20 Most Popular stories.
The top story is about a Royal Pardon bid for suicide man who failed to clear his name over Glasgow murder, and on it goes until we get to number 20.
The 20th most popular story is "Patrick Roberts joins Celtic on 18 month loan deal."
This is right above their appeal for you to give them money to combat the era of FAKE NEWS.
This is the Herald we are talking about, once Glasgow's newspaper of authority and status, a paper that used to have opinions that mattered. Now they want your money to 'support the quality, trusted journalism" – in the era of fake news.
Go to Newsnow.com/celtic. The top story today is this Patrick Roberts story, from the Herald's sister paper The Evening Times.
Go to sites like Follow Follow and read about the punters over there laughing at Celtic supporters for falling for this hoax post.
If you want to click on the link yourself you will get this message:
"Sorry…We can't find that page…It may have been moved or the address mistyped"
HERE is the link to the Evening Times version of this "story"…
Someone at The Herald/ Evening Times actually posted this story. The newspaper is actually showing it as one of their top twenty stories, and they want us to give them money to combat fake news!
If you fell for the fake news prank, you'll know better the next time.
LISTEN to the latest CQN Podcast now…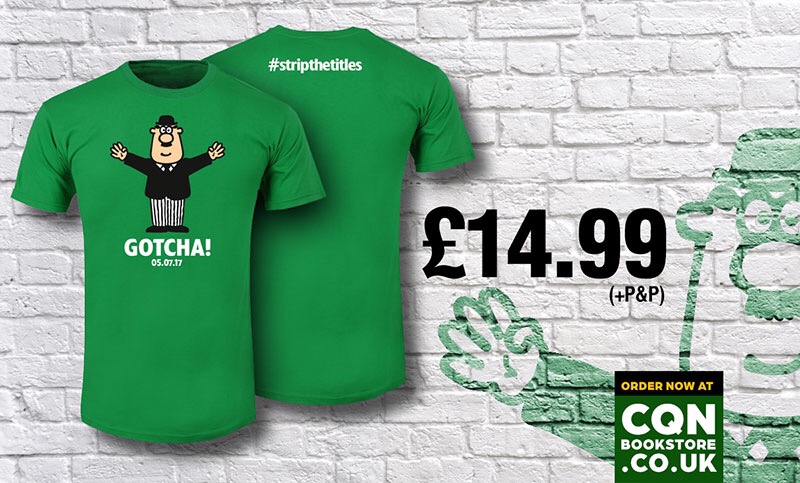 Click Here for Comments >