"There is no doubt that if I wasn't manager here, if I was to say who'll be Celtic manager I would say Neil Lennon," Brendan Rodgers reflected yesterday, ahead of today's visit from Hibs to Celtic Park.
Lennon guided Celtic to 3 in a row before deciding after 4 seasons on charge that he wanted to seek a fresh challenge and try his luck in England. Rangers had just gone bust and the start up tribute act was starting a journey in the fourth tier.
He could have got on with managing Celtic without the need to face the bullets, intimidation, death threats and assaults that were always more likely to happen when the two sides met on what we used to refer to as the Old Firm matches.
Curiously Lennon thought that trying his luck in England was a better option than driving Celtic forward towards ten in a row.
He maybe had a right to expect a better opportunity than then debt laden basket case that was Bolton, after that memorable defeat of Barcelona which was a tactical triumph for Lennon and weakened Barcelona's invincibility beyond that never to be forgotten 90 minutes at Celtic Park.
Lennon applied for the job after Ronny Deila called it a day but by that time Celtic were thinking big. Rather than the 'cheap option' manager – that's how both Lennon and Deila got the job in the first place – there was an appetite, at long last, in the Celtic boardroom to bring in the very best that our money could buy.
Had Celtic not changed strategy, many say as a consequence of that penalty shoot out semi-final defeat to Sevco Rangers, then Brendan Rodgers would not have been the Celtic manager. And if you assume that Ronny would have left anyway – after Malmo it was very likely to happen – then Neil Lennon could have been the Celtic boss today.
"There is no question about that. I think the board spoke to a number of people but he was very good in his time here and if it ever comes to him again he would do equally as well if not better," Rodgers said.
"He is a winner," continued the Celtic manager "He has certain standards that he drives and what's to meet and he has an incredible football brain. He has played at the level so he knows what it feels like but he also thinks about football. Football is his life.
"He loves football, he is passionate about it. The point where he left Celtic, I was at Liverpool and there was talk then of David (Moyes) then going to Manchester United and I thought whenever Lenny was leaving here that Everton would have been a perfect job for him.
"It never came about, he went to Bolton and it didn't quite work out. But he has come up to Hibs and invigorated them and you see how well they have done since he came in. As a guy, I have a lot of respect for him. He loves his football. There are all different types of coaches and managers but he is very good at his job.
"I felt Neil was a Premier League manager in waiting. Maybe that's because I know the side of Celtic and what the demands and challenges are at a club like this. I could see how he'd managed that and looked at what could be his next step.
"I understand that after four years here someone then would feel they have to break the cycle. There is huge intensity, not just in the games. This is every day in your life and Neil decided to break that cycle. He went and looked to see if something fresh came up. Maybe because of what happened in the background was the reason he decided to break the cycle for his family.
"I always felt that coming out of here, his destiny would be a Premier League club. Maybe the right offer never came but that was my feeling. He did a really good job," Rodgers said.
"The chance for Neil to go to the Premier League will come again, for sure. Hibs are lucky to have him. They are a great club with a great history and Neil looks like he is enjoying his work there. Neil has a long time left in the game, another 20-odd years if he wants it, and I'm sure that time will come again."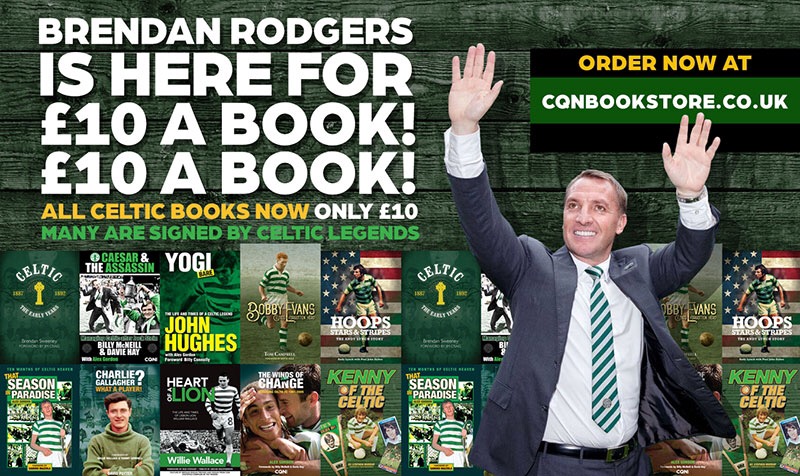 Click Here for Comments >