"How do you stop this Celtic team?" the Hibs and former Celtic manager Neil Lennon asks himself. More than most he knows what it's like seeing teams come to Parkhead only to leave several hours later with tails well and truly between their legs.
Usually though Lenny was involved, either as a player or manager, in handing out these defeats. Today he will have to remind himself to turn right and not left when he comes out of the tunnel and take his place in the away technical area.
It will be a strange feeling for the Irishman. But back to his question, how do you stop this Celtic team?
Does the man who stopped that Barcelona team in November 2012 have the answer? We'll find out in a couple of hours from now.
"It's the question every manager is trying to figure out," Lenny admitted.
"You need a massive amount of concentration and discipline and you need to be quite ruthless when you get opportunities, however many that might be.
"Set pieces might be important and you will have to chase the game because Celtic dominate the ball, not just in Scotland but in a lot of games in Europe.
"Patience is a virtue the players are going to need and there is that other commodity you cannot put your finger on – luck. You need to have a bit of luck along the way, your goalkeeper to play well and the players to believe in what they are doing."
How will his players cope at what will be a massive jump in quality from anything the Leith club has experienced in years?
"Subconsciously they'll have been looking forward to it.
"This is the ultimate game in Scottish football at the minute, Celtic away is the toughest test.
"It's a game where you want to show your best so in terms of motivating them, I don't think it will be a problem.
"I think we are a good side, our home form can be better but we have played well away from home. It is the acid test for us, but it won't be a barometer, win, lose of draw for what our season holds.
"It's a free hit as far as we are concerned because no-one expects us to go there and getting anything which takes the pressure off."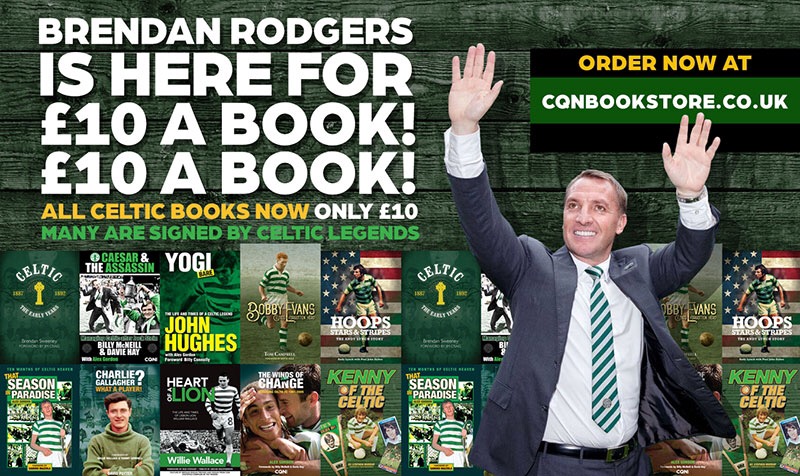 Click Here for Comments >