SIR ALEX FERGUSON celebrates his 79th birthday today and CQN would like to add our congratulations to the Manchester United legend.
The Scot's achievements at Old Trafford have been simply phenomenal with THIRTY-EIGHT trophies including two Champion League triumphs and 13 Premier League titles.
The Glaswegian has more than earned his place in Football's Hall of Fame.
Ferguson may have played for two years at the club's arch rivals Rangers, but he has never hidden his admiration for Celtic and insists legendary Hoops manager Jock Stein was his inspiration.
TWO OF A KIND…Alex Ferguson with Jock Stein on Scotland international duty.
The pair even joined up for a spell when Big Jock was the Scotland international boss before his sad passing on September 10 1985 with the United gaffer by his side after the nation had drawn 1-1 with Wales in Cardiff to set up a two-legged World Cup play-off against Australia.
Fergie took charge during the Mexico Finals after leading the Scots to victory over the Aussies, 2-0 at Hampden where Frank McAvennie scored one of the goals, and a scoreless second leg in Melbourne.
Billy McNeill was also a close friend of the iconic gaffer although they were fierce rivals on the football pitch.
Author Alex Gordon spoke to Sir Alex for his tribute book to Celtic's legendary skipper, 'In Praise of Caesar', which was published in 2018.
The writer, whose fifteenth Celtic book, '50 Flags Plus One', has just been published, recalled receiving a phone call from the football great.
He told CQN: "I had been looking for the Manchester United great who was on my list of individuals I wanted to interview for Billy's book.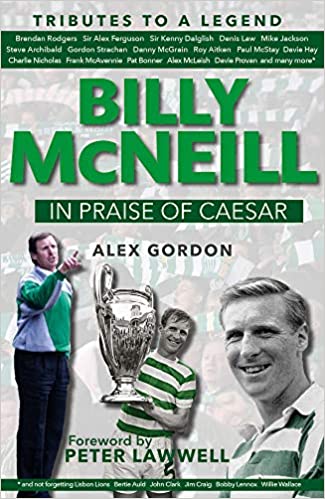 "I had a list of over forty names of people associated with Big Billy during his fabulous career and I spoke to the likes of Kenny Dalglish, Denis Law, Brendan Rodgers, Gordon Strachan, Danny McGrain, Roy Aitken, Paul McStay, Davie Hay, Craig Brown and all the existing Lisbon Lions, Bertie Auld, Jim Craig, John Clark, Willie Wallace and Bobby Lennox. The interviews were coming thick and fast as the book came together.
"I knew Billy and Fergie had been very close which may have surprised a few who had witnessed them in opposition when they went head to head in Old Firm duels.
"I was also aware Fergie was a busy man and a much sought-after individual. I just couldn't pin him down and I was running out of time.
"Then, completely out of the blue, I received a call at home one afternoon. I picked up the receiver and a voice asked: 'I believe you're looking for me?'
"I recognised the dulcit tones of Sir Alex right away. He already knew why he had been on my wanted list. 'I've got a spare hour if you want to chat,' he said.
"We did the interview there and then. I do believe it went into extra-time, we were never going to cover Sir Alex's memories of his old mate in sixty minutes."
Today, on Fergie's birthday and a quiet Hogmanay as the world awaits the arrival of 2021, CQN are delighted to present the complete chapter in the Billy McNeill tribute book, 'In Praise of Caesar'.
SIR ALEX FERGUSON

Billy McNeill hated playing against me. He could never cope with skilful centre-forwards. I faced the Celtic skipper with five different teams during my playing career: St Johnstone, Dunfermline, Rangers, Falkirk and Ayr United. Billy is on record as saying I 'made use of my flailing elbows to great effect'. You could say I played to my strengths!
I loved playing against Billy McNeill. We had a few good ding-dongs over the years, but let me say here and now Big Billy was scrupulously clean. In my playing days, there were at least half-a-dozen brutal defenders who wanted to boot you off the park. They wouldn't have lost a wink of sleep if they had put you in hospital with a broken leg. Billy, on the other hand, was the fairest of them all. Don't get me wrong, he could be a fierce competitor, but everything was done within the laws of the game. So, when we were in direct competition, we could roll up our sleeves and get at it. It was a man's game, after all. But I could go into challenges with Billy safe in the knowledge I wouldn't be visiting the A&E department at some hospital later that day.
GRAND FINALE…Alex Ferguson and Billy McNeill in a race for the ball in Celtic's 4-0 Scottish Cup silverware victory in 1969 – the Rangers player's last game for the Ibrox club.
Sometimes you wonder how futures would have progressed if you received a different bounce of the ball. Billy McNeill was the man who started Celtic on their silverware trail under the great Jock Stein when he headed in the winner against Dunfermline in the Scottish Cup Final at Hampden in 1965. I was the Fife club's top goal scorer that season and I would have been Billy's direct opponent if I had been playing. Manager Willie Cunningham dropped me for that game and I was far from happy with his decision. That's putting it mildly. I had missed a late chance against St Johnstone in the previous game that might have won the league championship for the East End Park outfit. Clearly, Cunningham thought I should have scored and I'm convinced that can be the only reason I sat in the Hampden stand that day.
It was 2–2 with the clock ticking down when Charlie Gallagher flighted over the left-wing corner-kick and Billy simply rose to thump in a header and Celtic had won their first trophy in eight years. Don't get the notion I am saying I could have done something to stop Billy getting in that header. The Celtic man was the finest header of a ball I have ever seen, second to none. He was a big fella, of course, but his timing was close to immaculate. It was rare for anyone to get the better of him in an aerial duel. Maybe our keeper, Jim Herriot, could have come for the cross on that occasion, but if anyone deserved to score a Cup winner for Celtic back then it was Billy McNeill.
READ ALL ABOUT IT…author Alex Gordon's latest Celtic book which celebrates 51 Championship victories.
Four years after that game, Billy netted another goal in a Scottish Cup Final and it got me the boot from Rangers. I had moved to Ibrox for £65,000, a Scottish record transfer fee at the time, in the summer of 1967 as the Govan side prepared a determined assault on the newly-crowned European champions. As well as me, they brought in Morton goalkeeper Erik Sorensen, Dundee inside-forward Andy Penman and Dundee United winger Orjan Persson. We beat Celtic 1–0 at Ibrox in September with the Swede Persson claiming the goal and we managed a 2–2 draw at Parkhead in January 1968, but Celtic still won the league. They knocked us out of the League Cup in that campaign – mainly because one of our players didn't know the laws of the game.
We were drawn in a four-team group section – Dundee United and Aberdeen were in with us – and our first Old Firm encounter had ended 1–1 at Ibrox. Tommy Gemmell fairly blasted in a penalty-kick to give Big Jock's men the lead and then Andy Penman saw his spot-kick saved by Ronnie Simpson. Penman atoned somewhat when he hit a spectacular equaliser a couple of minutes from time.
A week later, we were at Parkhead and we were within fourteen minutes of a famous triumph: until we were awarded a penalty-kick. Willie Henderson had given us an early lead in front of an all-ticket crowd of 75,000. The place was heaving. There were only fourteen minutes left to play when I beat Big Billy to knock the ball into the path of our wee outside-right. With Billy out of position, his defensive sidekick John Clark had to come across to confront Henderson. He mistimed his tackle and sent Wee Willie sprawling. Referee Tiny Wharton pointed to the spot immediately. What were the odds of Celtic coming back if we had gone two goals ahead with less than quarter-of-an-hour to play?
I'M INNOCENT…Alex Ferguson pleads his case to Tommy Gemmell and Bobby Murdoch as Billy McNeill is on his knees after receiving a blow.
Following Penman's failure the previous week, Kai Johansen stepped up to take the award. He strode forward and clattered the inside of the crossbar with his effort. That was bad, but it got worse. The ball bounced down and spun back into play. The Danish right-back then raced forward and got his head to the ball from the rebound. An obvious free-kick because you aren't allowed to touch the ball twice from a penalty without the opposition intervening. I was immediately behind Kai and if he had left the ball I would surely have scored with Ronnie Simpson out of position. Instead, he decided to have another go. I was raging. I wondered if the laws of the game were different in Denmark.
The League Cup was the first trophy up for grabs in my debut season at the club and I was determined to get off to a winning start. My mood wasn't eased when Celtic then scored three goals in the remaining minutes to dump us out of the competition. If I thought that had been unfair, it was nothing to the way I felt after the 1969 Scottish Cup Final against Billy McNeill and Celtic
I had scored goals against Jock Stein's team for St Johnstone and Dunfermline, but just couldn't get off the mark in the light blue of my boyhood favourites, my local team as I grew up in Govan. I hoped for a change of fortune when we rolled up at the national stadium on a sunny April afternoon four years after I had been denied a Cup Final appearance by the Dunfermline gaffer.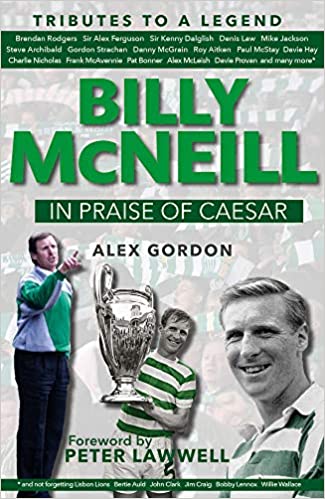 Rangers had hit some excellent form on the way to Hampden and had turned over a very good Aberdeen side 6–1 in the semi-final. We went into the game as favourites in a lot of people's reckoning. Celtic had beaten us twice in the League Cup section back in August, but Rangers had won both league encounters. We triumphed 4–2 at Parkhead in the opening meeting and it was our opponents' first league defeat in over thirty games. And we took two more points off them in the New Year game at our place with a John Greig penalty-kick after Billy McNeill was judged to have handled a Willie Henderson shot on the hour mark.
Colin Stein, who overtook my record fee when he arrived from Hibs in November 1968 for £100,000, had been my main rival for the No.9 shirt. However, I knew I would be facing Billy McNeill that afternoon with Stein suspended. You can't help but wonder what might have happened if he had been free to be selected. In any case, manager Davie White, who had taken over from the man who bought me, Scot Symon, told me I was in and would lead the line. In the countdown to Hampden, we were discussing Big Billy's prowess in the air as we talked tactics and how to deal with his menace. Everybody knew the threat he posed when he came forward for set-pieces, so how were we going to attempt to cope with it?
Ronnie McKinnon was our centre-half, but he admitted he wasn't comfortable in a one-on-one confrontation with the Celtic skipper. Who was? In the end, it was decided I would man-mark Billy at the deadball situations. I was good enough in the air, but Billy McNeill was easily the best I've ever played against or witnessed. I took the kick-off in the Cup Final and exactly two minutes and twenty seconds later, I was required to re-enact the movement.
As luck would have it, Celtic were awarded an early left-wing corner-kick after Ronnie McKinnon had conceded as Bobby Lennox chased a throw-in from Stevie Chalmers. Lennox elected to take the kick and flighted it high into the box. I had seen Billy coming forward as he always did in these situations and he took up his usual position that allowed him a run at the ball when it dropped around the penalty spot. I was ready to get in position to make sure he did not get a clear header.
HEADMASTER…Billy McNeill scores the opening goal in the Hoops' 4-0 Scottish Cup Final in 1969 – ands there's no sign of Alex Ferguson!
As the ball arced into the danger zone, Billy made his move. I was ready to make my challenge, but Willie Wallace ran across me at that moment and blocked me off. Billy was allowed a free header and he rarely passed up those gifts. I watched in frustration as he made perfect contact with the ball and sent a header gliding in at goalkeeper Norrie Martin's right-hand post. What a disaster for us. The first-half descended into chaos as we virtually presented Celtic with two more goals, taken by Bobby Lennox and George Connelly, and Stevie Chalmers completed our misery with the fourth after the interval. Rangers had gone into that game with so much hope, but, ninety minutes later, we had been shredded.
I should have anticipated what happened next. I was blamed for the crucial first goal. Billy later publicly said it was unfair I had been made a scapegoat. He made the point I was a centre-forward and did my best work at the other end of the pitch. Billy also asked, 'Where was their centre-half Ronnie McKinnon when I scored?' Kind words from a good opponent, but no one at Ibrox was listening. The finger of guilt pointed at yours truly and my two years at Rangers were over. Aye, it's a fickle old game, football.
I'm glad I did a better job of following Big Billy when I succeeded him as boss of Aberdeen in 1978. I began my managerial career at the relatively young age of thirty-two with East Stirling in June 1974 and that gave me a solid grounding of working at that level. I can remember a conversation I had with Billy who was out of the game at the time after quitting as a player. We were talking about management and I told him, 'Starting out in the lower leagues is fine for gaining experience, but it's soul-destroying and when the chance to better yourself presents itself, then jump at it.'
I left Firs Park for St Mirren in October 1974 and Billy had a couple of months at Clyde before taking over from Ally MacLeod at Aberdeen in 1977. Billy only spent one season at Pittodrie, but what a brilliant job he did. He brought in Steve Archibald, from Clyde, and Gordon Strachan, from Dundee, for a start. The Dons finished runners-up in the league and lost 2–1 in the Scottish Cup, beaten by Rangers on both occasions.
I could only describe as seismic what happened in the summer of 1978 when Billy McNeill took over from Jock Stein as manager of Celtic and my old teammate John Greig replaced Jock Wallace as Rangers boss. I had already left St Mirren and, while the world turned its attention on the Old Firm, I got the job at Aberdeen. Billy, naturally, would have been better equipped to deal with being a gaffer at his old club than John Greig at Ibrox. For a start, Billy had been away from Parkhead for three years and had some managerial experience at Clyde and Aberdeen. John was going straight from the dressing room to the manager's office. Tell me that's not seismic!
I looked at the great job Billy had done at Aberdeen and I realised he would be a hard act to follow, but, at the same time, I wanted to put my stamp on the team. That's only natural. I had noticed the two centre-halves, Willie Miller and Willie Garner, defended very deeply. Neither was blessed with a fabulous turn of pace, but they were excellent at anticipating danger in their penalty area. Their reading of the game close to their own goal was superb, Miller, in my opinion, was the best penalty-box defender bar none. However, I wanted them to defend further up the field. So, a bit of tweaking was required in that department, but there were no great changes.
Billy had given Alex McLeish his debut at centre-half during his season and I thought Big Eck, at only eighteen, was streets ahead of anyone else in the country. He could play in the middle of the defence or in central midfield. Big Eck was a first-rate all-rounder and he was a defender who could pass the ball without trying to put his laces through it all the time, like many who were around at the time. Steve Archibald was making astonishing progress and I could see he would be leaving us and stepping up at some stage. I wasn't surprised he had such a good career at Spurs, Barcelona and Scotland. In my first season, Archibald and Miller were different class. I changed Gordon Strachan's role in the team, too, and that seemed to have the desired effect.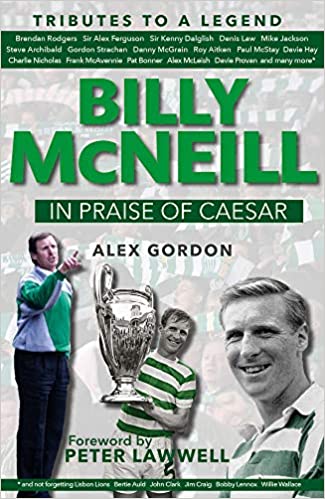 Billy had left me with plenty to work with. The 1978/79 season in Scotland was certainly an interesting one. Billy won the big one – the league title – while John Greig took both the Cups. In fact, Rangers beat Aberdeen 2–1 in the League Cup Final and I missed the chance of some quickfire silverware at the Dons. We lost by the same margin to Hibs in the Scottish Cup semi-final and we finished fourth in the Premier Division. Another odd-goal defeat put us out of the European Cup-Winners' Cup at the second round when we lost 3–0 away to Fortuna Dusseldorf before winning 2–0 at Pittodrie. Thankfully, I would have more success with the Dons in that competition four years later.
I had several dealings with Billy over the years and, in fact, he bought Dom Sullivan from Aberdeen for £70,000 in October 1979. It was a deal that suited both clubs and the player and he went to Celtic with my best wishes. I also sold Willie Garner to Billy in 1981 and he returned to Pittodrie three years later as my assistant manager. He was my No.2 for two years. Billy and I have never been too far removed in our football careers, but I can reveal we were even closer off the field – we used to live within 100 yards of each other in our semi-detached homes in the Simshill area on the south side of Glasgow. The location wasn't too far from Hampden which might have been some sort of omen for Billy and me. Our families were very friendly and my boys, Jason and Darren, would often play alongside Billy's girls, Susan, Carol and Libby, in nearby Linn Park.
It would have been interesting to cross swords with my big pal in Manchester, but he had left City for Aston Villa in December 1986 by the time I arrived at United. However, we were in competition in a league game at Villa Park that ended 3–3. I gave a debut that day to a young goalkeeper by the name of Gary Walsh and what a doing he got from Andy Gray and Garry Thompson, the two big guys up front for Villa. It was a rousing encounter – well, that's one way of putting it. We met again on the last day of the season when we won 3–1 at Old Trafford and, unfortunately, Villa were relegated. Billy left the club a couple of days later.
And then look what happened. Twelve months later, Billy McNeill was celebrating leading Celtic to the league and Cup double in the club's Centenary Year. It was meant to be.
Click Here for Comments >