KIERAN TIERNEY has just agreed a new six-year deal with Celtic – but revealed he would have been happy to sign a LONGER contract.
The highly-rated 20-year-old Scotland international defender clearly has no thoughts of leaving the team he supports.
Tierney said: "I had no doubts about signing the deal. I wish it was longer.
"I'm buzzing, everyone is buzzing. It's a great feeling, the same as it was when I signed last year.
"Could I spend my career here? There's every chance – I hope so. I have been here 13 years already and that is a long time.
"We will see what happens. I hope I can stay here as long as possible.
"I'm in no rush to leave. Everybody can see that from signing a long-term deal.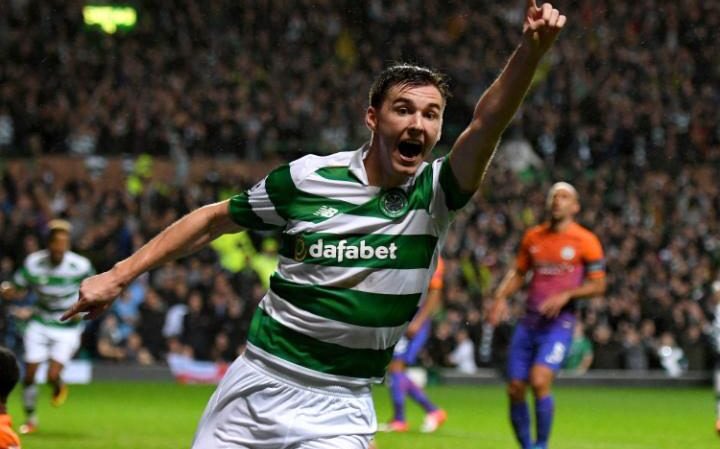 "I'm very happy at Celtic. It is football, you never know where a career is going to take you. But I'm happy now."
Tierney added: "Yes, it. It's a compliment if there are big teams watching you.
"It's not something I need to block out. I'm flattered by the names you hear, but I'm loving it at Celtic and enjoying every minute."
Brendan Rodgers has insisted Tierney could become a club hero such as Tommy Burns, the iconic former manager and player.
The defender added: "To get spoken about with Tommy is special because I know how special he is to the club.
"It wouldn't be what it is today without him. For me to be mentioned in the same sentence is brilliant.
"But I have a very long way to go to even get near what Tommy did for this club.
"When I was about 10 or 12, he would come down to Barrowfield and train us.
"It was maybe only once or twice he trained us, but even then the lads were all buzzing, really nervous.
"It shows you how special he was, coming down to take our Under-10s or Under-11s."
ORDER BRENDAN RODGERS – THE ROAD TO PARADISE WITH A FREE GIFT INCLUDED FROM CQNBOOKSTORE.COM
Brendan Rodgers – The Road to Paradise is available now from CQNBookstore.com – the first 100 orders received will come with a free gift.
Click Here for Comments >