IRISH youngster Michael Duffy has hailed the appointment of Brendan Rodgers as Celtic manager.
The 21-year-old winger joined the Hoops in a £100,000 deal from Derry City in January 2015 and spent last season on loan at Championship side Alloa where he did his reputation no harm when scoring a lovely goal in Alloa's 1-1 draw at Ibrox.
The loan Celt also refused to applaud the Ibrox club's player's as they entered the field of play after securing the second tier Championship, the biggest honour in the club's history.
Now Duffy hopes to impress the new Parkhead boss and battle his way into his first team plans.
The Under-21 international said: "I think the appointment of Brendan Rodgers is fantastic for the club and everyone at Celtic.
"To secure such a high profile manager shows the ambition of the club and, hopefully, it will be a good thing for me as well as the club.
"I haven't spoken to the new manager yet as he was appointed after I came back home for the summer, but I am looking forward to getting back and working with him.
"For everyone it's a fresh start and you never know what will happen. He did very well for Liverpool and I think he'll do a great job for Celtic.
"He will attract players to the club. You could see how big it was going to be with the crowd that turned up when he was unveiled at Celtic Park. It was brilliant to see."
Duffy added: "I played the whole year last season and thought I did well. I enjoyed the experience and nothing beats playing first team football, but it will also be good to go back to Celtic.
"I think the reports on me were good from last year so now I have to go back and continue to work hard.
"Naturally, I would love to play for Celtic next season. That would be my goal, but I realise the competition for places is high and I will talk to the manager.
"If it came to it, maybe I will go out on loan to play a year elsewhere and try to get a few games under my belt with another team to gain experience. My main thought is Celtic, though.
"I want to make my mark with Celtic, but I will listen to the club. If it is to be a loan, my target would be another Premiership club.
"I would fully expect the club to be looking to buy new players to strengthen the squad and there are a lot of very good players there already, so it is a case of wait and see."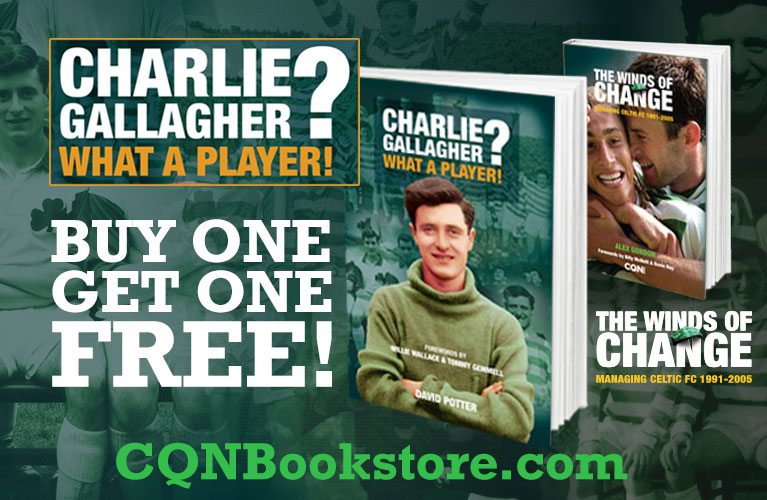 Click Here for Comments >