ANTHONY RALSTON admits he won't lose any sleep over the handshake snub from Paris Saint-Germain star Neymar.
Celtic's 18-year-old defender made a surprise European debut for his boyhood heroes in the 5-0 hammering from the French megastars at Parkhead last night.
He clashed several times with the world's most expensive player who was booked for a characteristic dive in the second-half.
At the end, he offered Neymar his hand, but was shunned by the former Barcelona attacker.
Ralston said: "It wasn't a big deal. I won't' dwell on that too much. If that is the way he wants to be, then fine.
"I don't care. I won't lose any sleep over it."
However, the right-back added: "It was a dream to be out there.
"I've been a fan all my life and been a ball boy on these kind of nights. It was just incredible to be on the park in front of those amazing fans.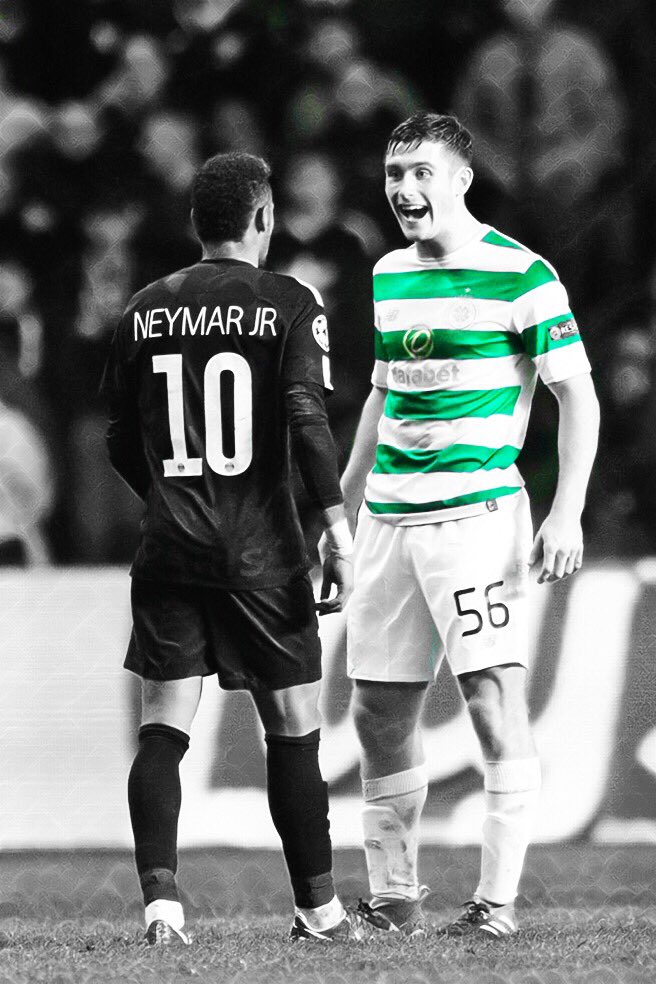 "To experience that at the start was the best feeling in the world. Just hearing the Champions League music and the fans roaring is something I'll never forget.
"It was a bit surreal. It's a moment you just need to take in. Moments like that you never forget.
"They are the reasons you play football for. You always hope to get to this level.
"The manager let me know a week ago that I'd be playing. It allowed me to get it inside my head and prepare right.
"I didn't feel fazed by it. This is where I want to play and at this level. I didn't fear the likes of Neymar. I didn't dwell on it too much.
"I just knew I had to play my normal game. I prepared for Neymar the way I'd prepare for any normal game.
"I did exactly the same routine. It's just another man on the pitch you are playing against. I don't put him on a pedestal. You just deal with it.
"These games test you mentally and I felt all the boys bounced back in the second-half and we went for it.
"No heads went down. We dealt with it well and kept going."
——
CQN went behind the scenes with BT Sport at Hamilton on Friday evening and this is all covered in the new CQN Podcast which is out today and includes an interview with Chris Sutton…
Click Here for Comments >