MOUSSA DEMBELE insists he will not take a risk with his fitness to play in the Scottish Cup Final against Aberdeen.
Celtic's 32-goal marksman faces a fitness race to make the season's grand finale at Hampden on May 27 after suffering a first-half hamstring strain in the 2-0 semi-final win over Pedro Caixinha's outfit.
However, with one eye on Champions League qualifiers in mid-July, the French Under-21 international claimed he won't gamble on his progress.
Dembele said: "There's a chance I could play in the Final, maybe, but also maybe not. It's three weeks until the Final, so there's still time, but I will listen to the physios. With an injury like this, you need to take care.
"I will need to be 100 per cent fit if I am to play, especially with a muscle injury. Otherwise, I will just get injured again, so I will just take my time.
"If I am not fit in time for the Final, then I will come back stronger for the Champions League qualifying games."
Dembele has again been caught up in transfer speculation with Champions League semi-finalists Juventus the last big-name club to be linked with the 20-year-old goalscorer.
But he added forcibly: "I have never said that I am going to leave this club.
"I have said nothing about transfers and I don't want to speak about it. This season has not finished yet and, for me, I just want to focus on my fitness and come back stronger. I can't tell you what the future will be.
"The next step in my career will be to get back on the pitch and after that we will see what will happen.
"I don't listen to what people are saying in the media. I just focus on my football.
"I have people around me who take care of that, so I just have to focus on my football 100 per cent when I go on the pitch.
"Celtic has made me improve. But it is not a case of what have Celtic done for me — it is a case of what we have done together.
"I work hard and I make sure I give 100 per cent every day. It is down to both of us.
"I have got a four-year contract. I have never said I am going to leave this club. Until this day there are no transfer rumours or speaking about my future, or speculation. I just focus on Celtic.
"As I told you when I first came, I want to be one of the best strikers in the world and the road is still far for me to go, but I feel like I am getting there.
"There are many more challenges here. We have the Champions League coming up and we will want to defend our title next season.
"It will come when it comes. I don't set myself an age and keep working. I hope it will come soon, but, if not, I just keep working harder.
"I am good here. I have to make sure that next season I am in good form and I do my best.
"The national team will come when they come. I am relaxed just now."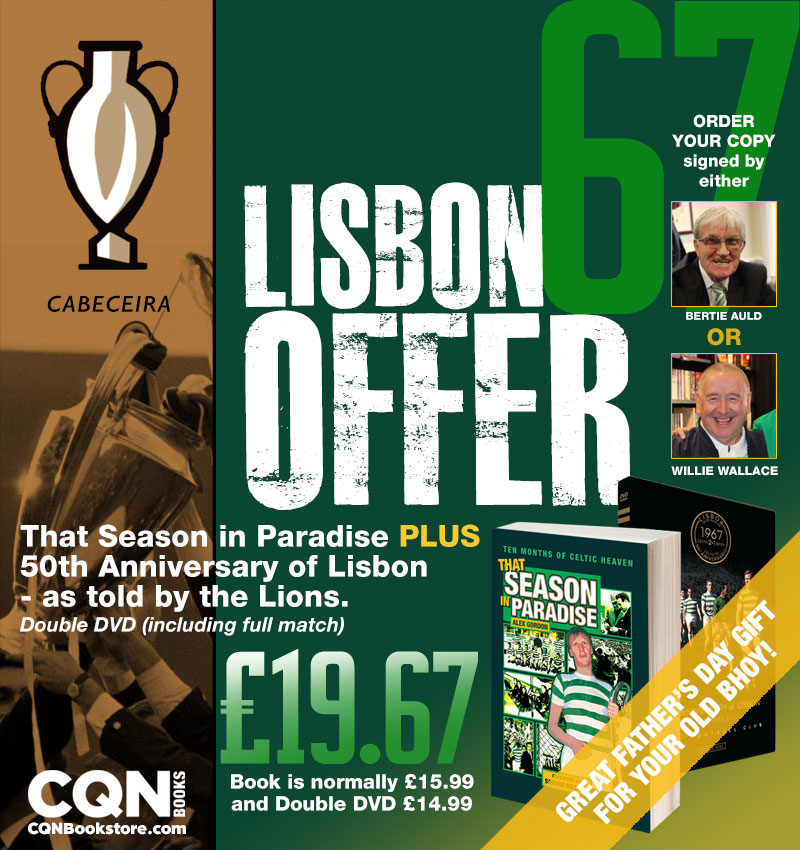 Click Here for Comments >