OK, I'll admit it, when I heard Ryan Christie put Aberdeen two up last night, I had a sense of wellbeing. When I saw video of their first goal, I laughed more than I thought possible at physical comedy.
But it was the guy who, with his team losing, thought, "I've had enough of this crap, I'll going to steal the ball and run away" who really set me off the edge. God knows Celtic fans have done stupid things over the years, but can you imagine being so disengaged with your team that you'd prefer to steal a ball than get it back onto the field to effect a comeback?
If fans start pinching things that aren't nailed down at Ibrox they'd better step up the property maintenance work sharpish.
What last night's result means is that Partick Thistle have a role to play in Football History over the next few days. If Celtic overcome them tonight, but Aberdeen fail to do so on Sunday, Celtic could break the widest winning margin world record.
What is of more immediate concern is maintaining our undefeated run on our third last game of the season. Thistle have an excellent record at Celtic Park this season, drawing 1-1 and losing 1-0. Celtic won more convincingly on our previous visit to Firhill, but we'll need to hit that standard again to get the desired result.
I've been blown away with the support for my marathon run on Sunday in aid of the Celtic Foundation. Thank you to each person who has got in touch or donated to the MyDonate site (here).
Clearly donations help the Foundation, but having done the half marathon last year, I know they put fuel in the legs when I've had enough. I'm going to read through the donations list before I go to bed on Saturday, it will get my head straight and be more useful than energy gels. Thank you.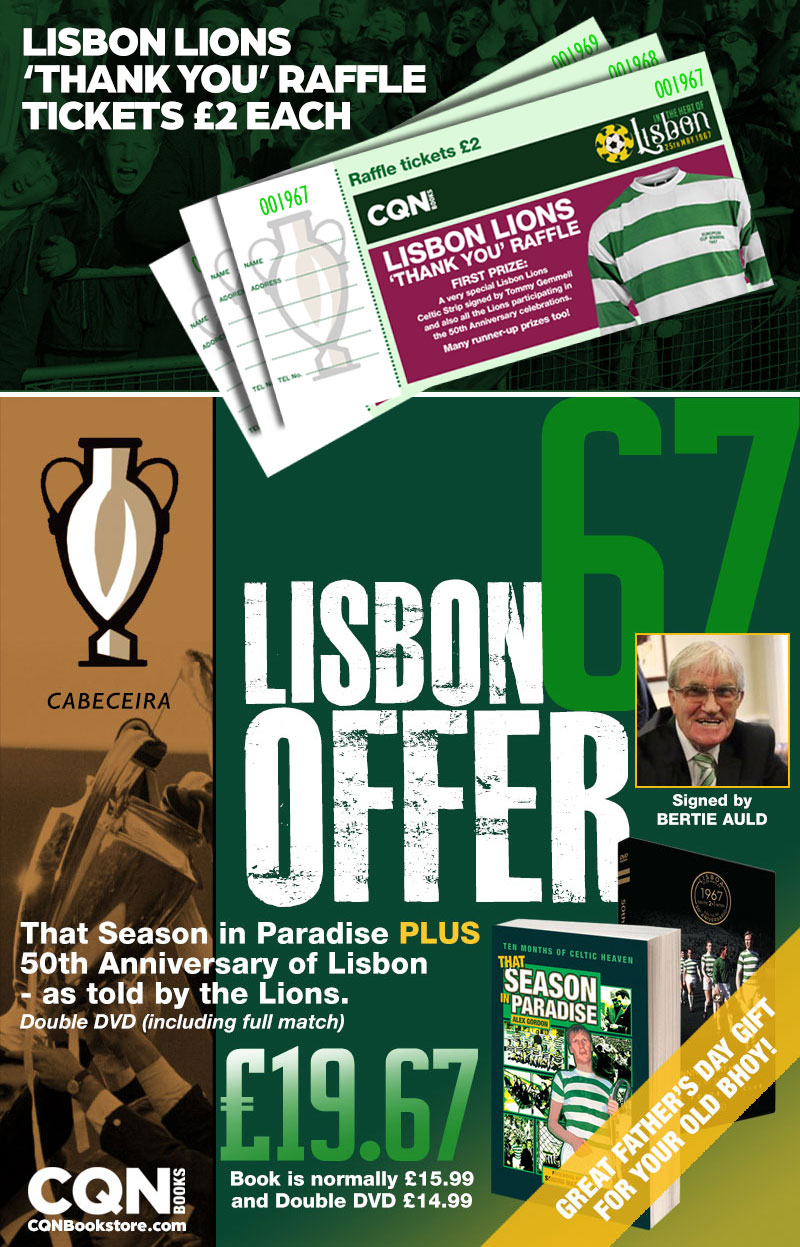 Click Here for Comments >