NEIL LENNON is urging the Celtic support to be the team's 'twelfth man' as they prepare for a historic and unprecedented campaign.
The champions are aiming at the phenomenal achievement of TEN successive titles as they head for the Hoops' Haul of Fame.
And the Parkhead boss has acknowledged the massive part the supporters have to play as he gears up his players to playing in ghost grounds with fans absent from cheering on their favourites due to Scottish Government social-distancing guidelines in the midst of the coronavirus pandemic.
Scotland's title kings, who have just won their 51st crown, are poised to kick off the new term behind closed doors on August 1.
Lennon, speaking to Celtic TV, said: "We need the fans right with us, even if it's at a safe distance as it were, on a short-term basis.
"This is momentous. It comes round once in a lifetime and I want this generation of supporters to be a huge part of that, as they always are. I want them to play their part in it and we'll play our part in entertaining them and making them proud of us.
"It'll be difficult in the short term, for the supporters and the players not having each other, working hand in hand, but, hopefully, that period of time will travel quickly and we can get that togetherness and solidarity back again.
"This is a generational thing. This team, and certain individuals in this team, have done some really special, incredible things and we want this to be another season to remember. The anticipation is palpable.
"What I have to do, as a manager, is keep a lid on things, get the players in the best condition possible, but I don't think they'll need any extra motivation. And certainly, to have the players and the fans backing us all the way – it's going to be a hell of a ride.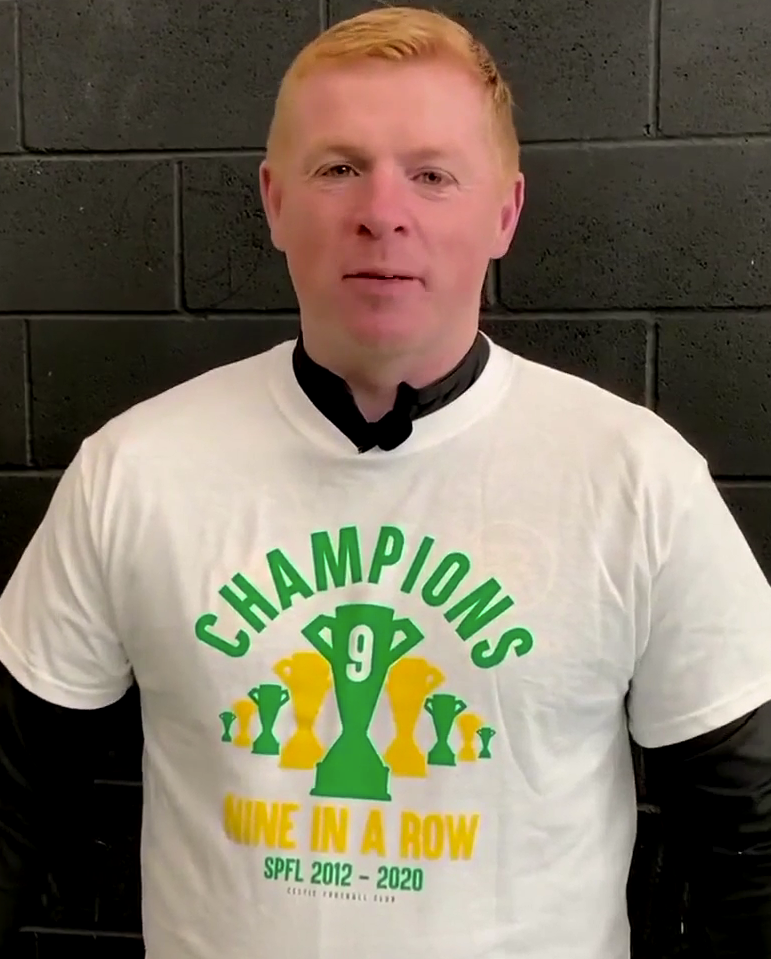 "When we got the trophy for the nine, I could safely say, it's time to go for the 10 and that's exactly what we're planning on doing."
Lennon added: "We have a target now of the first week in August to start back and all those plans are now coming to fruition that the club has been working on these past few months.
"In terms of the recruitment processes, they're all underway now, and in terms of adding to the squad and talking to clubs, again, it's sort of early days, but we've made tentative inroads as regards that, as well.
"Just getting the players back, getting them familiar with the atmosphere, the training and surroundings again, that's all going to be important, but we need to be patient with that, too.
"So, although we've got a June 11 start, hopefully within a week or two, we can start training in bigger groups and all that is for the process of getting ready for the first week in August.
"Honestly, I got a real buzz coming up the Celtic Park track and the pitch looks beautiful.
"The pitches at Lennoxtown look all fresh and ready to go, so that whets the appetite for getting back into it."
Click Here for Comments >