BRENDAN RODGERS reflected on the woeful weekend for Scottish referees after a blunder after blunder in the two Betfred League Cup semi-finals at Hampden.
Celtic were the first victims on Saturday when Dedryck Boyata clearly won a race for the ball inside the Celtic penalty area then was fouled as the Hibs lad Martin Boyle stood on his foot. Just about everyone in the stadium saw what had happened except the referee and his assistant.
The Celtic boss also confirmed that it is now officially an 'Honest Mistake' as the assistant referee sought him out after the match to apologise. Rodgers however was carrying out press duties at the time so Frank Connor issued his apology directly to Boyata.
Then there were several key incidents yesterday that left everyone scratching their heads asking how the game finished with 22 players. Certainly two should have been sent off and Sevco Rangers will do doubt be waiting for the Compliance Officer's call regarding Bruno Alves's kick out at the Motherwell goalscorer Louis Moult.
That's tongue in cheek by the way.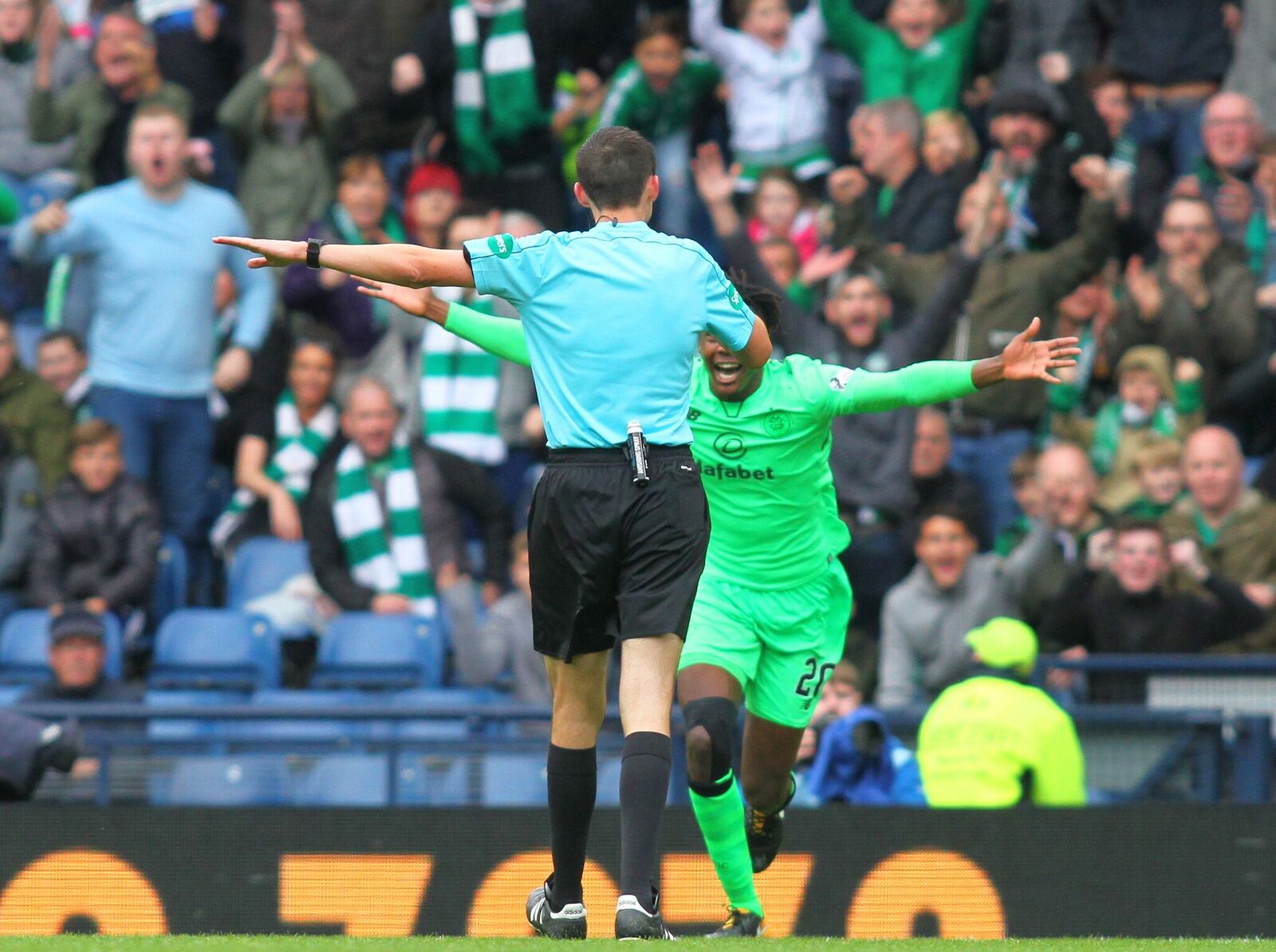 "There was a couple of decisions yesterday that would've worried me. I thought the authority from the officials in the game was poor,' Rodgers said today as he surveyed the weekend's action at Hampden.
"You play in that level of game, I could see why Pedro (Caixinha)was probably annoyed.
"There was a couple of incidents there that went unpunished. You maybe would've got away with that in the '80s, but certainly not now. It certainly shouldn't have been the case.
"But, you've got to give credit. The boy Moult scores his goals. First one, read it well in the box and his second was a brilliant finish.
"Over the two games, I'd be disappointed," the Celtic boss admitted when asked about the standard of the match officials at the weekend.
"The only thing I would say is that the young linesman came in after the game and apologised.
"So, that takes courage to do that," Rodgers stated.
"He was looking for me but I was at my press conference so I didn't get the chance to speak to him but he came in to apologise and said to Dedryck Boyata that he made a mistake. So, that takes a lot for someone to do that.
"Thankfully, it didn't cost us."
Rodgers can put all that to one side and get back to the action for Celtic where the games are coming thick and fast. Next up is Aberdeen and there is a punishing run of games ahead of that sure to be bruising Betfred Cup Final on Sunday 25th November.
ORDER Charlie Gallagher? What a Player! and we'll send you a copy of The Winds of Change for FREE only at www.cqnbookstore.com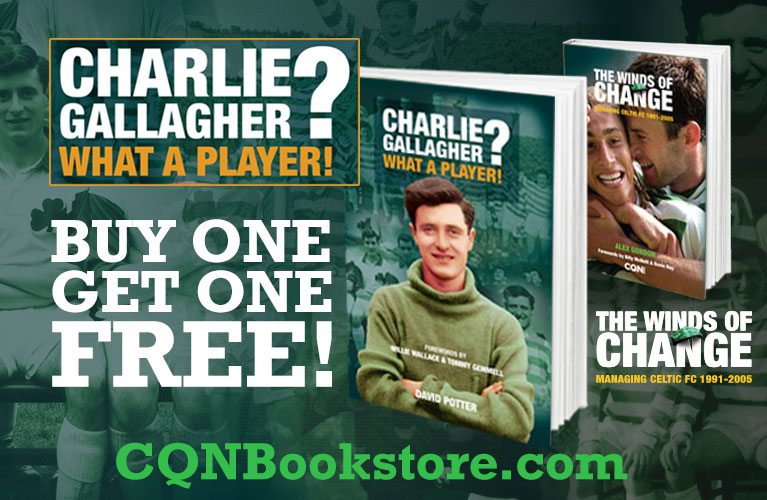 Click Here for Comments >