CELTIC Manager Ronny Deila spoke to the media this afternoon at Celtic's training complex at Lennoxtown.
Not surprising the first question he was asked was for an update of the James Forrest situation, and the manager was very clear in outlining the position. "The latest is we offered him a deal and he rejected it," Deila said.
However the door may not be entirely closed, as Ronny explained. "Of course, we want to keep our best players but it's not like nothing will happen now – you never know in football."
Deila clearly sees Forrest as a player he'd like to keep at Celtic, clarified that while the player has rejected the deal on the table, he still has a year remaining on his contract and things might chance. Here's Ronny on the current state of play with the player:
"He has rejected it and we have to take that forward, and we know that he has one year left on his contract. I haven't talked straight with Jamesy about these things. Been a part of our squad for many years, and we wanted to keep him."
Ronny clearly isn't entirely sure that the player will leave the 4 in a Row Champions, explaining that there's "an issue between the club and the player. We got a no from an offer which we felt was really good and we have to keep going. We have stretched this along in our opinion, but you never know in football.
"We will see now. I have told you what the latest is and we will see what happens during the season. We have other players who aren't on long contracts and they are here to do a job for Celtic and we keep going."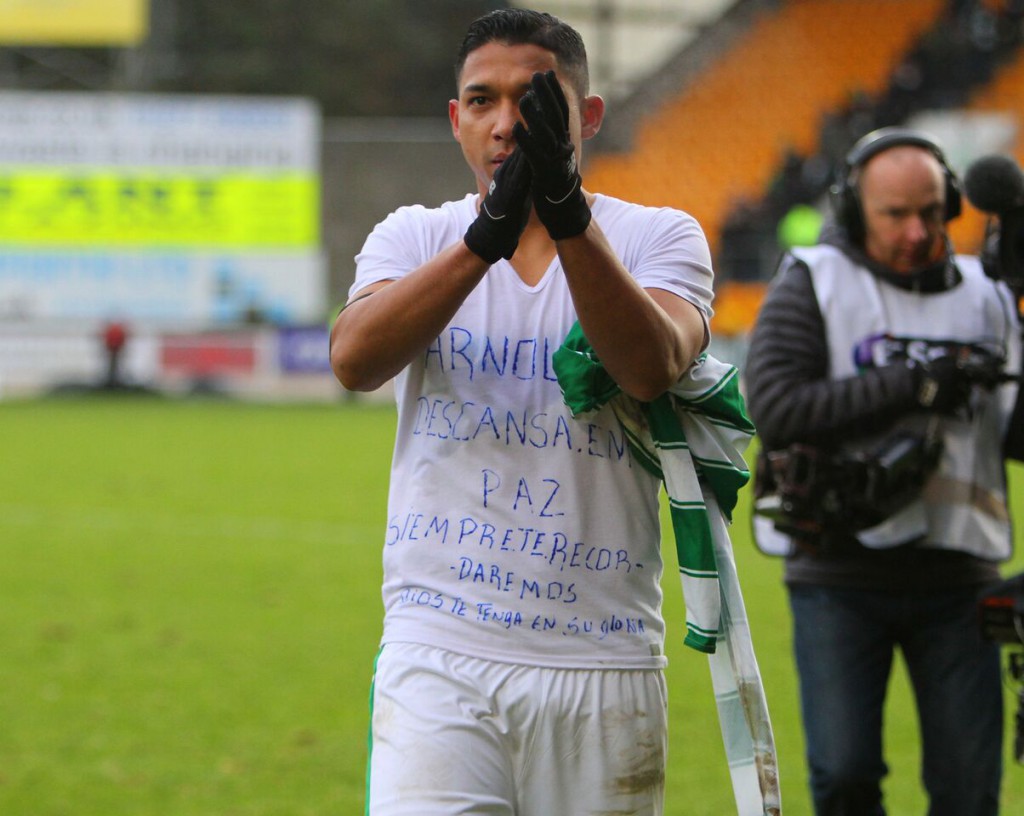 Another player in the news this week regarding a possible summer exit is popular left back Emilio Izaguirre, with the MSM speculating that the player will be leaving in the summer. Ronny, asked if Emilio Izaguirre has a future at Celtic, said: "Of course he has. We can't have one full-back."
Deila said that he regarded Emilio as "a great player" and stressed that there is currently "very tough competition on that side. Everyone can see what KT has done but everyone respects what Emilio has done.
We know we have two very good full-backs so he (Emilio) is a player we want to keep."
Away from possible departures from the Celtic squad, there has been other matters in the game that have been in the news over the past week or so. One such subject is the use of artificial pitches in the Scottish Premiership.
While Ronny has no problem with artificial pitches in general he believes they must be of the highest quality. He was slightly concerned about the Hamilton artificial surface, ahead of Friday's match. "We have seen different games there and people have been slipping and that's not positive for football. I have nothing against artificial pitches but has to be good quality," the Celtic boss stated.
On the game itself Ronny had this to say: "I expect a tough game. They have picked up since we beat them last time and they have done better, especially in defence.
"We need to open them up, create more chances and score more goals but we also know they can hit us on the break and at set-plays. We need to be focused and prepared. This is a game we need to perform and get something out of it, and if we do that then we will have done our job."
On Celtic's rather inconsistent form, the gaffer remains positive.
"We are working every day to get 90 minutes out of it. What was good last week is that we ended the game very well. If you go through the season, we have started well and done well to 60-70 mins and then dropped a little."
Saturday's result against Inverness, according to Deila "was positive we ended the game well, but we have to keep up our good starts and make these good periods as long as possible."
The substitutes seemed to lift the crowd on Saturday with CQN saying that the 'lit up Celtic Park' when they came on.
Ronny's opinion on the three substitutes at the weekend was just as positive, with the manager saying this:" With such competition, they know they have to do it on the pitch and they were positive. They created things and it's very good as it makes it harder for me."
Celtic supporters have been voting on CQN on which 3 players from a choice of 9 should start in the forward midfield positions at Hamilton and the three subs from Saturday topped the Poll.
Then Ronny was asked about the recent news stories about changes to the Champions League and how these proposals might affect Celtic.
Ronny didn't seem too concerned, saying "Of course it's a worry for the club but we have these things in good hands. There are people very experienced at the club working  for the best interests of Celtic.  They have that responsibility more than me as I have to concentrate more on the team. But it is important in bigger picture for Celtic."
Ronny added, "It's called the Champions League so hopefully the champions are there, or else they would need to call it something else."
On team news for the trip to Hamilton, Ronny was able to report that there is only one player injured with another one back in training. "Saidy is back in training now so just Simunovic is out and the rest are in good shape."
Click Here for Comments >