John Barnes' tenure as Celtic Head Coach lasted exactly eight months. Six years earlier, Lou Macari's occupancy endured a further nine days. Neither record stacked up well when compared with the club's first-ever manager, Willie Maley, who was in proprietorship for forty-two years and four months.
Allan MacDonald, as the club's recently-appointed Chief Executive, was eager to prepare for the new season after the disappointments of the previous campaign. Back in April 1999, he had no intention of parting company with Dr Jozef Venglos as Head Coach. Instead, the Celtic-supporting supremo had plans to financially back the veteran gaffer, whose footballing philosophy was a source of admiration. According to MacDonald, he asked Fergus McCann if Venglos had an opt-out clause in his contract similar to the one utilised by Wim Jansen. Emphatically, he was informed this was not the case and that no condition existed. To MacDonald's surprise, Venglos did indeed have such a specification and evoked it only a few days after the Scottish Cup Final defeat.
MacDonald had already got the ball in motion to bring back club legend Kenny Dalglish in the newly-created role as Director of Football Operations. Originally, the idea was for Dalglish, the Chief Executive's golfing buddy, to work alongside Venglos without any responsibility for day-to-day team matters. That notion was jettisoned when Venglos moved out of the dug-out to accept a post as the club's new European Technical Advisor with scouting responsibilities. No-one was quite clear what the role actually entailed, but it was evident the crafty old Czech, now sixty-three years of age, was not prepared to endure the unique pressures thrust upon a Celtic manager for a second successive term.
Enter John Barnes and the remarkable announcement that originally invited disaster and acute embarrassment, but eventually triggered the ground-breaking move that paved the way for the arrival of Martin O'Neill.
On the day of their joint appointment, Dalglish attempted to clarify the situation. He said, 'John is the first team coach and is responsible for everything connected with the first team. He will pick the team, he will take the training sessions and he will have total control over the pool of players. I won't be interfering with that. When it comes to identifying players he might want to bring into the club, or even players he decides should be leaving, then, again, he will put the names forward and then we shall have talks on how to go into the transfer market. I shall work with him on that aspect and then the negotiations regarding salaries or fees will be worked out by the finance people at the club.'
Barnes added, 'It is good that I have someone with Kenny's experience around and, if I need advice, I know he will be there. But the responsibility for the first team is mine and I shall be talking to Eric Black soon to take on board his assessments of the playing staff. I have seen the team, I watched some of the derby games last season, but I know that have to familiarise myself with all of them. Once I have done that, we shall start to identify areas of the team which might need strengthening and that's when Kenny and I will talk.'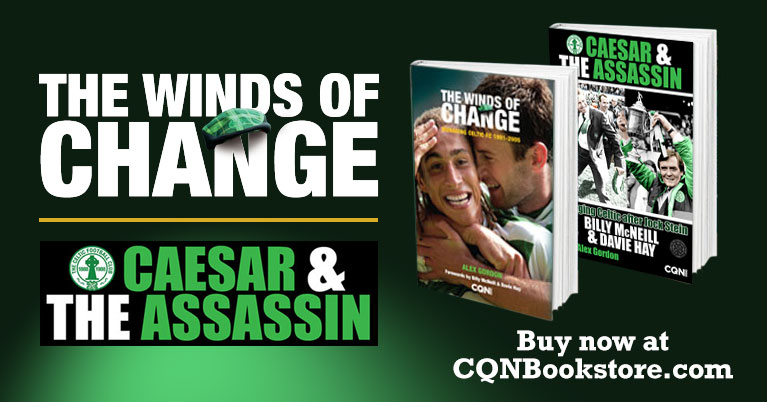 Dalglish was also tasked with setting up a soccer academy and building a training ground. Another role would be to liaise with Venglos. Dalglish added, 'Dr Venglos is a very intelligent man and someone who is very knowledgeable on modern training routines and preparation work and we shall be consulting him once we start the job. He is not being kept at the club simply because he is a gentleman, he is here because he will make a valuable contribution.'
Barnes, like Liam Brady in 1991, had an outstanding footballing pedigree as a player and had made seventy-nine international appearances for England while playing at the highest club level with Liverpool for ten years. He had two seasons at Newcastle United before being released and moving to Charlton. After three months, the London club were relegated from the top flight and Barnes was a free agent once more. He had never managed a club at any level when MacDonald made his move to team him up again with his old Anfield pal Dalglish, who had championed his cause and claimed he had 'great potential' in a coaching position. The newspapers daubed them 'The Dream Team' and, as usual, there were smiles all round as both waved Celtic scarves outside the front door at Parkhead on June 10. All too quickly, the grins evaporated.
MacDonald admitted, 'Appointing John Barnes is a high risk, but, hopefully, not too high a risk. We have put in place an enormous insurance policy in the shape of Kenny Dalglish. We want this management team to grow with Celtic. What we now have is a team in place for the next five, six, seven years.' Unfortunately, the longevity of the partnership fell well short of the Chief Executive's expectations.
Neither Barnes nor Dalglish would have cause to complain about the so-called 'biscuit tin mentality' of the new man in charge. MacDonald made funds available and Celtic set a new Scottish transfer record fee of £5.75million when they bought cultured Israeli midfielder Eyal Berkovic from West Ham, beating Rangers' cash outlay for Andre Kanchelskis from Fiorentina the previous season by £250,000. Centre-back Olivier Tebily was brought in from Sheffield United with the price tag of £1.2million and Chelsea keeper Dimtri Kharine and Ipswich Town winger Bobby Petta also arrived on Bosman deals. After much red-tape wrangling, a la Viduka, Bulgarian midfielder Stilian Petrov received his work permit and arrived in a £2.2million deal from CSKA Sofia. On the same day, Enrico Annoni was released and the versatile defender returned to Italy. Young French striker Stephane Bonnes, who arrived from bankrupted FC Mulhouse, was offered a four-year contract.
*From THE WINDS OF CHANGE, Managing Celtic FC 1991-2005. Published by CQN Books in Hardback and available now from CQNBookstore.com and from Celtic Stores, Waterstones, Calton Books, Hyndland Books & Timland. Order from CQN HERE or click on image below.
Click Here for Comments >