On Thursday May 12, 2016, Belfast City Council unveiled a statue in honour of the late great John Caldwell. The event was attended by Mr Caldwell's family and friends as the City paid tribute to one of its finest sons.
Born in Belfast's Cyprus street in 1938 John would later rise to prominence within the boxing world. His was a journey which took him from the tough streets of Belfast all the way to a World title. It also led to a meeting with the iconic Jimmy McGrory during his spell as manager.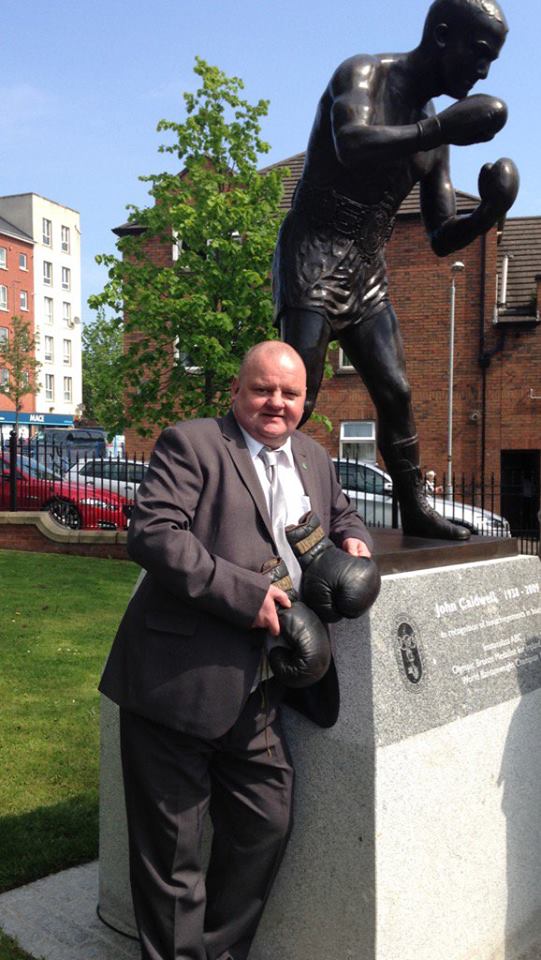 McGrory, a long-time admirer of the mercurial boxer, invited John along to several of the Glasgow teams training sessions. The wily Celtic Gaffer was ahead of the game in many respects and to that end Mr Caldwells supreme level of fitness was not lost on Celtic's all time leading goalscorer. An invitation was duly extended from one sporting legend to another and subsequently the Falls Road man found himself training his beloved Celtic. Before his sad passing, John gave a brief recollection of the events leading up to this.
"In Glasgow, I attended mass at half-six every morning. After that, I would take to the hills outside the city for the running and stamina training. I had to watch my diet and keep myself right that it was really tough going. My exercise routines were so varied and beneficial that the Celtic Manager, Jimmy McGrory asked me to go along and help the team out.". For a man born and raised on the Falls road it was as invitation he couldn't resist.
1956 Summer Olympics
By 1956, the Falls Road boxer held both the junior and senior Irish flyweight titles and a place on the Irish Olympic team was assured…
"We were away for six weeks and went to San Francisco and then stopped off in Honolulu on the way to Australia … I was very young at the time and at just eighteen I was considered to be the baby of the team. The athlete Maeve Kyle looked after us all and it was the most successful set of Irish boxers ever to go to an Olympics as we won four bronze medals. But it was such an honour to be picked and I was so overjoyed to be representing Ireland on such a stage".
In his opening bout, John was afforded a bye. His next opponent, Yaishwe (from Burma) was knocked out in the third round. In the quarterfinal, John beat on points Warner Batchelor, an Australian, who had been the favourite for the gold medal. However, in the semi-final, he lost out to Romanian Mircea Dobrescu and had to content himself with a bronze medal.
On his return, John was welcomed back to his native Cyprus Street…
"The whole street was out to cheer me on my return to Belfast and to have stood on that podium in Melbourne with my medal just made me so proud".
The calling to the paid ranks was not far off. In January 1958, he fought his last unpaid fight in Belfast's St Mary's Hall.
After six successful bouts in Scotland, John made his return to Belfast where he out pointed the Spaniard Esteban Martin in late 1958. His career continued to flourish and two years later he claimed the British flyweight title when knocked out the holder Frankie Jones at the King's Hall. With a Lonsdale Belt to his name, John became a natural contender for higher honours. In due course, he moved up a weight to bantamweight and a world and European title fight was arranged with the French-Algerian fighter Alphonse Halimi.
The fight, which took place in London in May 1961, went the full distance and John was awarded the points decision to become the first Irishman since Rinty Monaghan in 1948 to win a world title. The fight was remembered by John….
"Halimi was very, very dangerous man and a hard hitter, he was constantly at me and I couldn't take my eyes off him for a split second – the fight was one of the hardest of my career. I remember that I knocked him down in the last round and got the decision in the end. I was on top of the world and knew that it had been a great achievement."
As champion, John won two further bouts before defeating Halimi on points in a rematch at Wembley.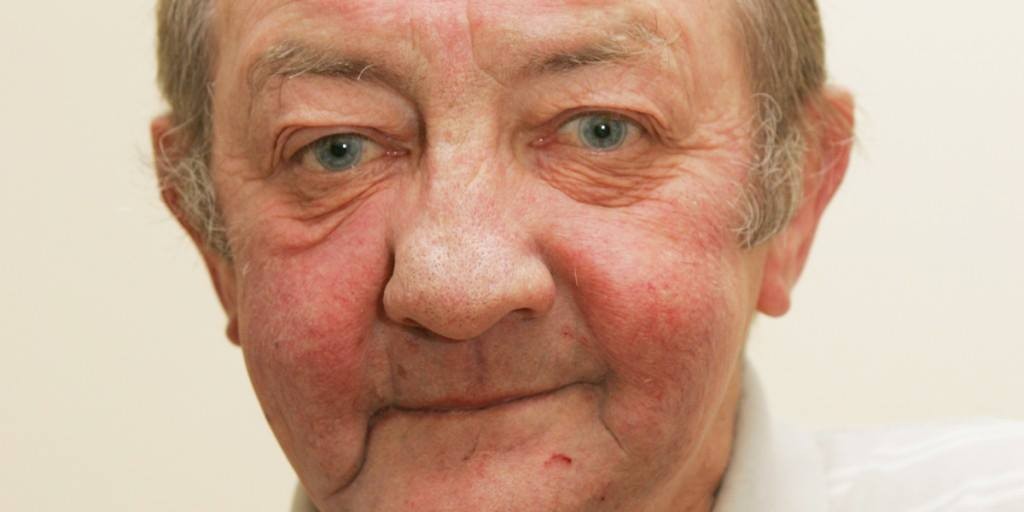 Mr Caldwell sadly passed away in 2009 at the age of 72 but he left a wonderful sporting legacy that the entire Celtic family can be proud of. Make no mistake about it, John was one of our own; a Celtic man through and through.
John's statue is situated in West Belfast's Dunville Park where he played as a child.
For those of you who live nearby, or if you just happen to be in the area we would ask you to pause for a moment, tip your hat and acknowledge one of our own. A man of integrity, a family man, a Celtic man.
Rest in Eternal Peace John. You'll never Walk Alone
An appreciation from Celtic Nation
———————————–
ORDER Charlie Gallagher? What a Player!
Get a SIGNED copy from the Lisbon Lion himself.
And receive a FREE copy of THE WINDS OF CHANGE.
Just order Charlie's book and we will do the rest!
Order your copy HERE or click on the link below.
Remember it's Father's Day in June.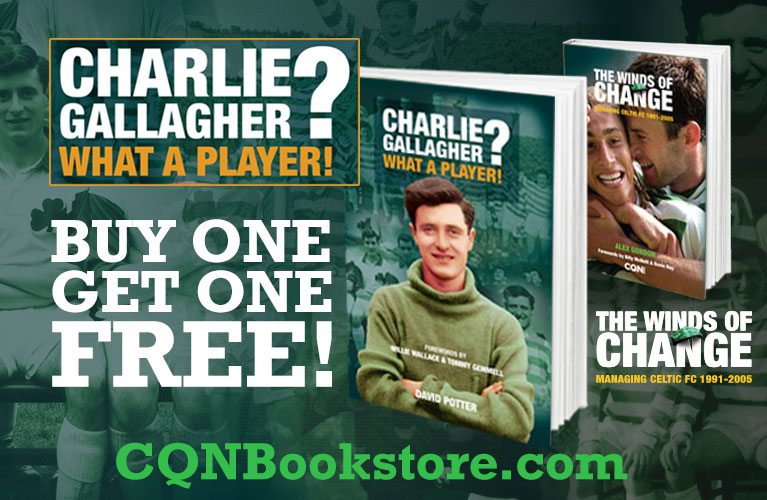 Click Here for Comments >