I  DIDN'T give Mo Johnston an ounce of sympathy when he was branded 'Judas' by the Celtic support.
I still believe he got all he deserved after making a fool of the club by signing for Rangers in 1989. There has never been enough money printed for me to even consider such a possibility.
I could have been offered the keys to Fort Knox and I would have handed them back. Nothing and no-one would have persuaded me to ever play for that club.
The entire Johnston situation left an extremely bad taste in the mouth. One minute it appeared he was returning to Celtic after his two years with French outfit Nantes. He was sporting a huge grin and wearing the green and white hooped jersey, the most famous in the world in my opinion, when he was photographed along with Billy McNeill at Celtic Park.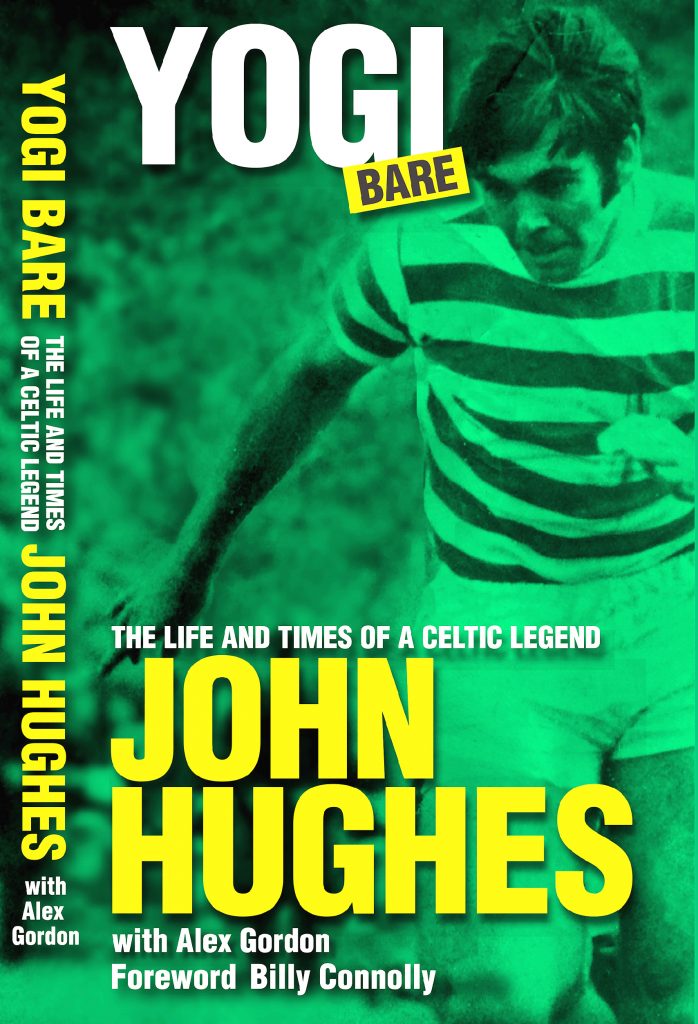 We were informed he was coming back to the club that was always closest to his heart. That affection disappeared when Graeme Souness came on the scene with his cheque book. God only knows what was going through the player's mind when he agreed to ditch Celtic and join their oldest rivals.
Did he even give a second thought to what he was about to do? His agent, Bill McMurdo, was well-known for his allegiance to Rangers and would have done everything possible to nudge his client in the direction of Govan. Maybe Wee Mo didn't need much persuasion once the topic of cash was raised
Remember, this was the same player the Rangers fans loathed and despised. He even made a half-hearted attempt at the Sign of the Cross when he was sent off in the 1986 League Cup Final against Souness's team. The Rangers legions were spitting bile at him that afternoon.
Of course, on the day the sensational news broke, the more bigoted among the Ibrox support turned up at the stadium to set fire to their season tickets, scarves, tammies and anything else that was blue, red and white. Who in their right mind would want to perform for a support who used to go apoplectic when you played against them?
They gave him dog's abuse, but, for a few extra quid, Johnston thought it was reasonable to sign for Rangers and give everything he had for them. He sold out big-style and I thought his actions were a complete disgrace.
Okay, I realise football is a short career – if anyone knows that it should be me. I also accept that a footballer has the right to go anywhere he can to earn the best living for his family. That's all perfectly acceptable. However, Mo Johnston will never be forgiven by the Celtic fans for the manner in which he performed the most extraordinary u-turn in sport.
He really rubbed Celtic's nose in the dirt by defecting to Rangers. Graeme Souness knew exactly what he was doing when he signed Mo.
Forget all the religious malarkey, I'm not buying into any of that. Souness saw the opportunity to put one over on Celtic and he seized it.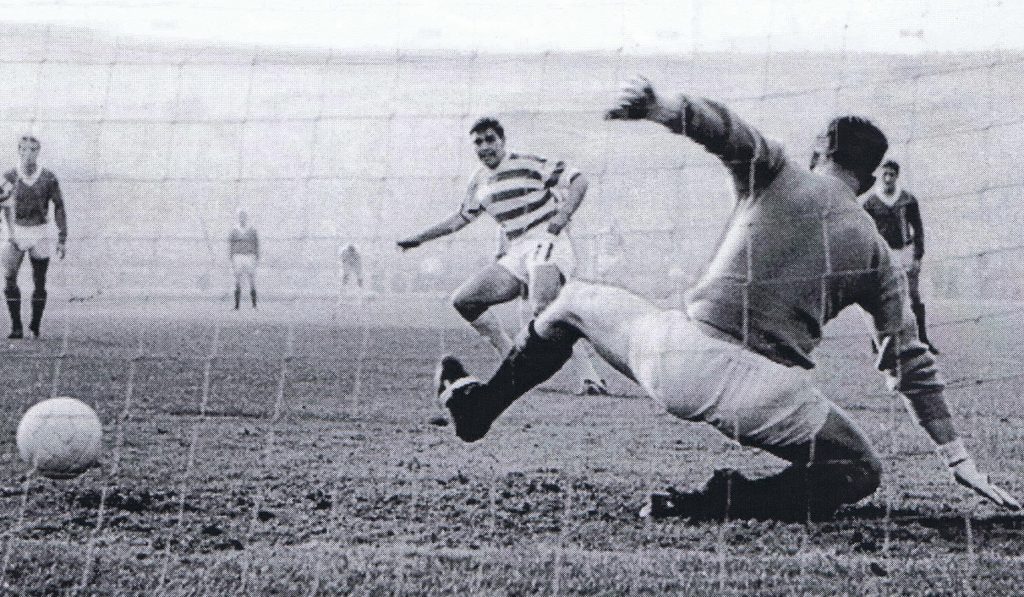 Joe Miller had wrecked Rangers' hopes of a domestic treble when he netted the only goal of the game in that season's Scottish Cup Final. I'm told the Rangers manager was raging afterwards in the Hampden dressing room and was vowing to get back at Celtic. He did that by signing Mo Johnston, the player everyone thought had agreed to rejoin Celtic only a fortnight or so earlier.
Here is what Mo Johnston is quoted as saying on the day he 'signed' again for Celtic from Nantes.
'I didn't want to leave Celtic and I don't intend to now. There was some rubbish about me wanting to join Manchester United, but it never entered my head to play for any other club. In fact, there is no other British club I could play for apart from Celtic.'
I wonder if his nose was growing at that point.
Of course, there have been other players in the past who have crossed Glasgow's Great Divide. Alfie Conn did it when he joined Celtic in 1977 after starting his career across the Clyde at Ibrox. Importantly, though, Alfie had played for Spurs in between. All connection with Govan had been severed for the best part of three years before Jock Stein took him to Parkhead.
I believe Conn when he admitted it was the lure of playing under the guidance of Big Jock that persuaded him to join the club.
He put it this way. 'He was one of those managers I always wanted to play under. Rangers hadn't come back in for me and I thought I could still learn a lot. So, when Stein asked me, I didn't hesitate. Several people warned me against it, but it was only after I signed when I flew back to Glasgow, with all the Press and TV, that I realised it was bigger than I first thought.
'That's when it hit home. It wasn't easy hearing the fans of the team who used to cheer for me throwing insults.'
Steven Pressley is another ex-Ranger who, of course, signed for Celtic, but he also played for Coventry City, Dundee United and Hearts. There were actually twelve years in between Pressley packing his bags at Ibrox and arriving at Parkhead.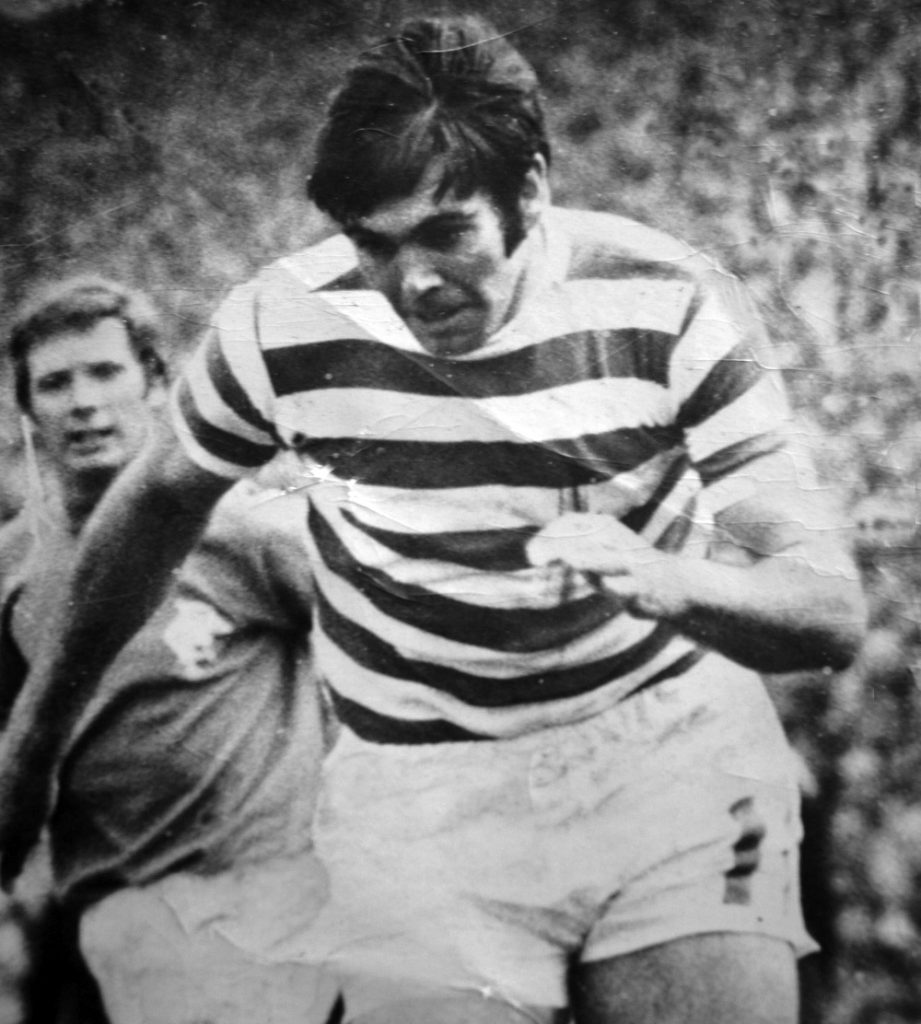 And it was a similar story with goalkeeper Mark Brown. He made just five first team appearances for Rangers before moving to Motherwell in 2001. He spent only one season at Fir Park and then five years at Inverness Caley Thistle before Gordon Strachan signed him for Celtic.
Kenny Miller was with Rangers in 2000 when they bought him from Hibs, but the striker was only a year at Ibrox before he was loaned to Wolves and, of course, the Molineux club then made the deal permanent. He was with the Midlands outfit for five years before he joined Celtic on a Bosman.
Ironically, after going nine games without a goal, he got his first against Rangers. And he celebrated as though he has just scored the World Cup winner. He never became a first team regular and was sold to Derby County in 2007, but a year later Walter Smith took him back for his second spell at Ibrox.
So, Mo Johnston was far from unique in playing for both sides of the Old Firm. What is still disturbing, though, is the way he went about it.
No real Celtic man with the club at his heart would have even contemplated that switch. It would have been utterly unthinkable. I could have been in the grubber and offered a King's Ransom and I would have knocked it back. I really mean that.
I would never have played for Rangers. End of story.
And don't brand me a bigot, either. I welcomed the likes of Alfie Conn, Steven Pressley and Co to Celtic. They were bought by managers who reckoned they could do a job for Celtic. For me, it didn't matter a jot they had once earned their living playing in the light blue of Rangers.
But the Mo Johnston situation was something else altogether; a completely unacceptable act of betrayal. FIFA actually came down on Celtic's side when there was all the wrangling going on about the transfer.
Before his secret was revealed, Mo actually said something along the lines of that he would refuse to play for Celtic, the supposed team of his dreams. The club, at that stage, could have dug in their heels with the world football governing body insisting he was a Celtic player.
If Mo hadn't played for Celtic he wouldn't have been able to play for anyone else. In effect, he would have been finished with football and would have had to seek alternative employment. That would have been interesting.
Unfortunately, the board agreed to scrap the deal and – hey, presto! – Wee Mo was suddenly on Rangers' payroll. I wonder if he ever regretted his action. Or did it just not occur to him what he was actually getting involved in? Either way, Celtic supporters got a good look at someone who had always said he was one of their own.
Until a couple of quid was waved under his nose.
Nowadays, I am a Celtic fan and, like everyone else, I like to voice my opinion. So much so, that a Celtic security officer once had to ask me to quieten down! I was in one of the hospitality boxes when I decided to give it a little bit of 'advice' to a Celtic player.
Actually, it was Aiden McGeady and I thought he was overdoing the ball-playing bit without any end product. He was on the wing and players were getting into good positions in the penalty area, but he was dwelling on the ball and failing to get in crosses. I barked out something from the window and a couple of minutes later one of the security lads came into our box.
Someone had complained about the racket coming from next door. 'Who's doing all the shouting?' he asked. I turned round and answered, 'Me. Why?' He just stood there.
'Sorry, Yogi,' he said. 'Any chance you could lower the decibel rate?'
We both laughed, but I tell the story merely to underline what Celtic Football Club means to me. I'm not one of the 'prawn sandwich brigade', as Roy Keane once famously named the well-heeled among the Manchester United support.
I'm a Celtic fan and I celebrate when we win and I hurt when we lose.
I loved watching Martin O'Neill's teams. They were exciting and entertaining and, of course, had such prodigious talents up front in Henrik Larsson, Chris Sutton and John Hartson. They were always good for a goal or two and Henrik quickly became a firm favourite.
How I would have enjoyed teaming up with that guy. I was in Seville for the 2003 UEFA Cup Final and I thought the Swede was simply outstanding. That was a masterclass in striking and he was so unlucky to be on the losing team.
That was the first time I had heard the name Jose Mourinho. The extrovert Porto manager talked a good game, but surely even he would admit his team got lucky that evening. The ball just didn't run for Celtic in Seville, every break seemed to go the way of their Portuguese opponents.
Just take a look at their winning goal in extra-time to see what I mean. The effort might have been kicked off the line by Ulrik Laursen, but it took a nick off Johan Mjallby and left him completely wrong-footed.
The referee, Lubos Michel, of Slovakia, was incredibly weak, too, but he didn't hesitate when it came to sending off Bobo Balde six minutes into the first period of extra-time. Their left-back Nuno Valente was eventually red-carded in the last minute, but he had been a serial offender right from the start.
For him to remain on the pitch for almost two hours will remain one of football's greatest mysteries. I agreed with Martin O'Neill when he summed up the antics of the Porto players when they celebrated each of their three goals. There was a huge running track at the Olimpico Stadium and the Porto players left the field of play to run miles to celebrate with their fans.
O'Neill smiled and said, 'I thought they were going into town for a drink to share in the salute.'
I didn't always agree with the words or wisdom of Brian Clough, but I thought he got it bang on the button when he said, 'I would have booked every single Porto player who left the pitch without permission. If they had done it again, I would have issued another yellow and sent them off.'
At that rate, Porto would have been left with only goalkeeper Vitor Baia against Celtic! I was proud of my team that night, but also extremely disappointed. We came so close to winning a second European trophy, but it just wasn't to be.
I hope to be back in the stand the next time we get to one of these Finals – and this time I hope to be celebrating along with the rest of the Celtic fans. It's high time the club put down their marker at this level again because Celtic are a club who deserve to perform regularly at soccer's summit.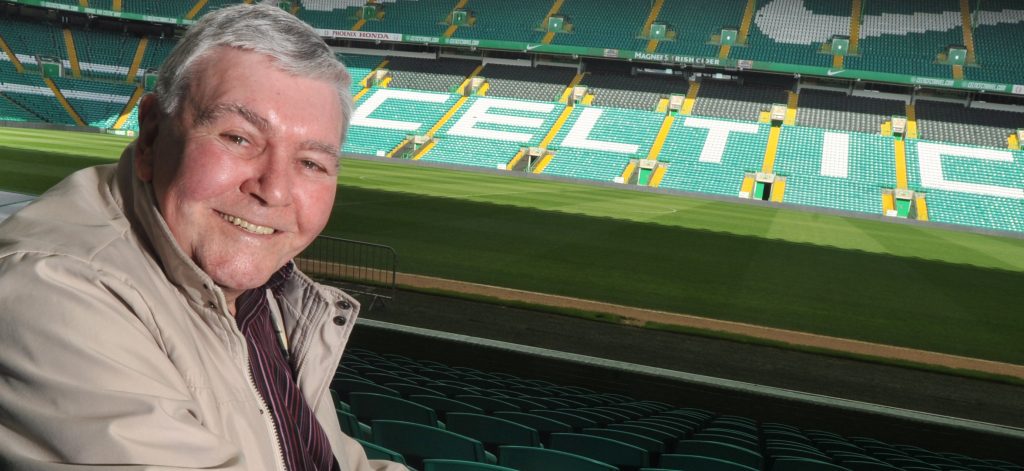 I have to admit that when I played for Celtic I didn't understand exactly what winning and losing meant to the man in the street. I joined the club straight from school and was too immersed in playing for Celtic to look in from the outside.
However, it was an entirely different story when I left the club and that's when my thinking changed rather dramatically. I wasn't one of a playing squad of twenty or so players doing their business out on the pitch; I was one of several thousand supporters cheering on the team from the stand.
It's not quite the same as playing in the green and white hoops, but it's the next best thing.
I've often been asked how I would like to be remembered. That's an easy one.
I would quite happily settle for being known as 'A Celtic Man'.
Click Here for Comments >