FILIPE JOTA is a Portuguese in Paradise as he settles into life as a Celtic player.
The 22-year-old on-loan Benfica winger has been in electrifying form in recent games and has scored in successive Premiership encounters against Aberdeen and Motherwell.
Jota also kick-started the 2-0 victory over Ferencvaros on Tuesday with a breathtakingly accurate and raking long-range pass that was accepted by Kyogo Furuhashi with one touch before the Japanese striker lashed the ball into the net to break the Hungarian barrier in the 57th minute.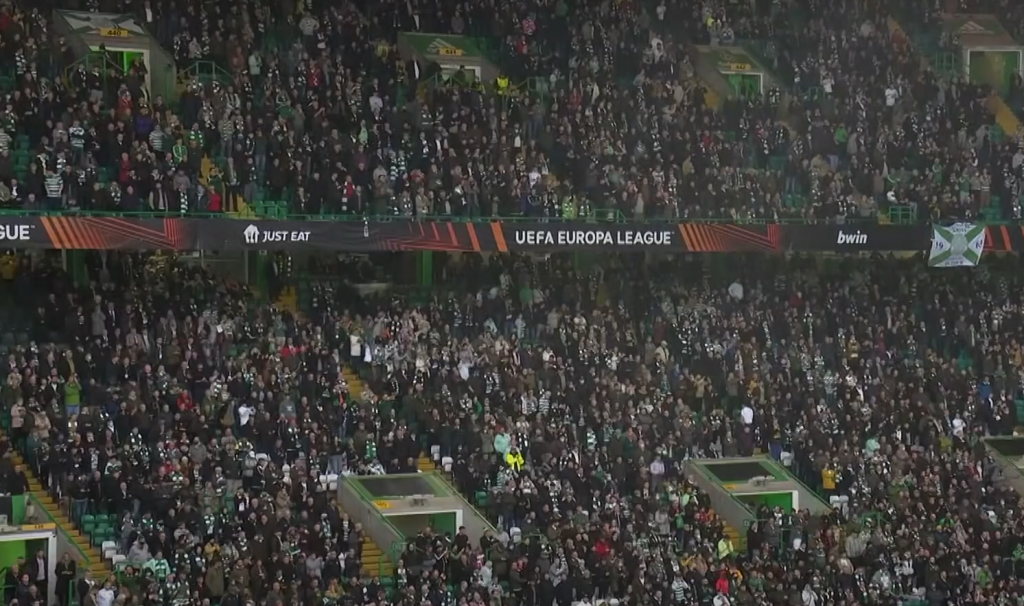 PARADISE…the Celtic fans turn in fabulous numbers for the afternoon game against Ferencvaros.
The flanker, who spent the previous campaign on a temporary transfer at La Liga side Real Valladolid, admits he is enjoying a new lease of life in Glasgow where Parkhead appears to be the perfect platform for the exciting raider to showcase his talents.
He was blown away by the fact that a crowd of 50,427 turned up for the Europa League Group G match with a 3.30pm kick-off to create that special atmosphere that had the ground bouncing.
Jota said: "I would like for every football fan just to experience a game in Celtic Park. I'm telling this to my family and my friends because it is definitely something different.
"You feel things about football that you don't feel in other places. The atmosphere the other day speaks for itself. It's an afternoon, most people have to work and the stadium is full. They have to come from their jobs or they are skipping, I don't know!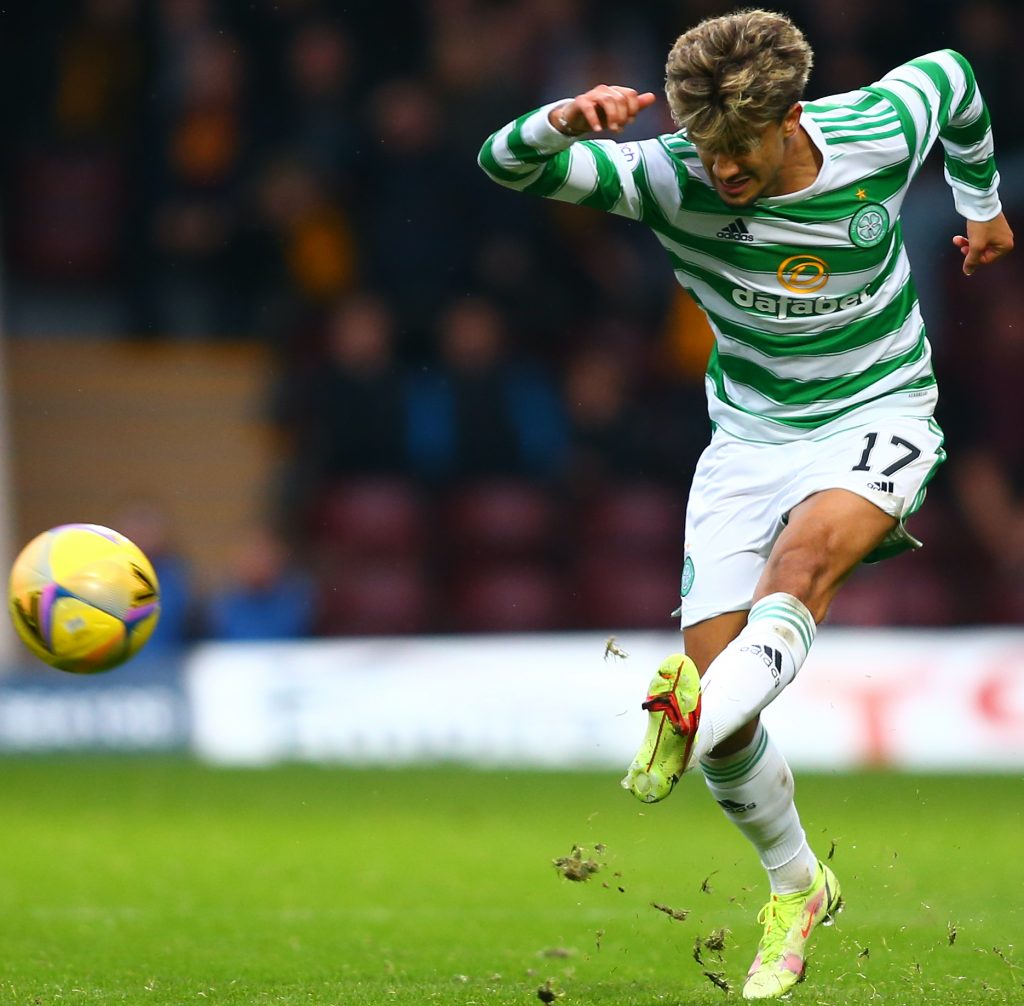 BY THE LEFT…Filipe Jota in full flow as he fires in a shot at goal.
"They make the effort to come to our games and enjoy them and we are grateful."
Jota is now looking for three more points in the bid to qualify from a highly-competitive section which also contains Bayer Leverkusen and Real Betis who meet tonight in Seville.
The Hoops head for Budapest in two weeks' time and the player, speaking to the Daily Record, added: "We had been looking for something like this. We had two games with negative results (against Betis and Bayer) and we wanted to do something good.
"We did very well and now we are looking to the next games. All the games are different though and we will try to learn as much as possible from this game and try to fix what we didn't do so good.
"I think it will be a good game in Budapest and now we are focusing on our first games in Scotland so we have time to think about that match."
Click Here for Comments >