A LISBON LION today has hit back at potty Paul van Himst, described as an Anderlecht legend, who yesterday likened Celtic to a "a team of peasants" and "woodcutters".
Jim Craig, a student of the game and very knowledgable about top players from all the major European sides, admitted that he'd never heard of van Himst and accused him of being a bad loser.
"He's not someone who has made an impression on me, if I'm being honest," said Craig.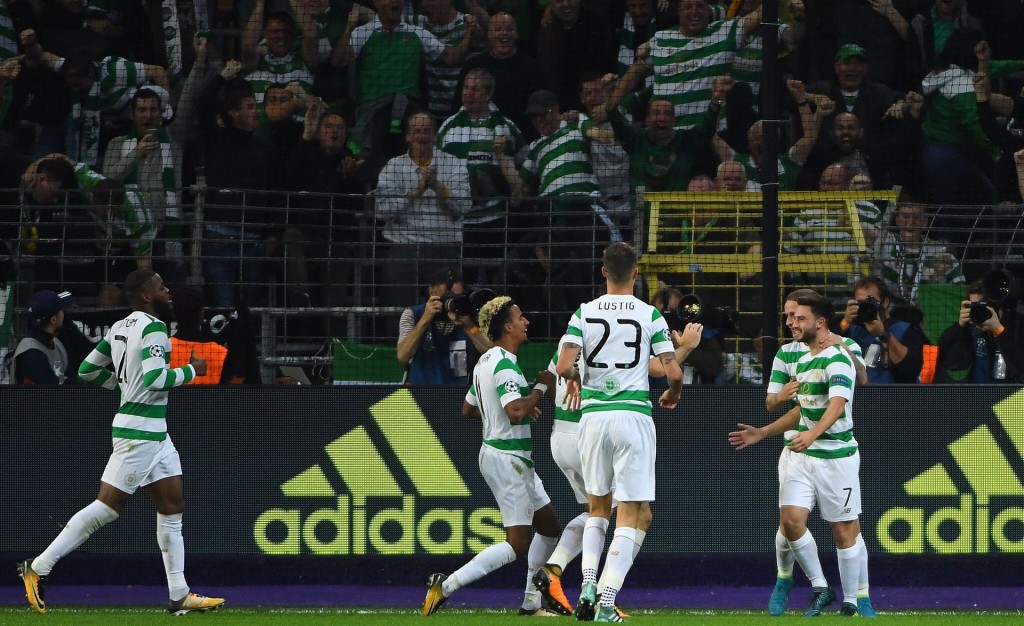 "However sour grapes are sour grapes in whichever language you want to use. When you lose 3-0 at home to a lower seeded team in the group stages of the Champions League, you should know you have had a bad night.
"When you lose like that, you should just hold you're hands up and say to your opponents, "well done, well played," then try to think how you can turn it around in the return fixture.
"It looks to me that they have given up the ghost," Jim continued.
"Celtic were exceptional against Anderlecht and all this so-called legend had done is give the Celtic boys additional motivation for Tuesday night," continued the Celtic legend who next week releases his diary of 1967 on CQN Books. Jim Craig – Right Back to 67, A Lisbon Lion Diary is out next week and signed copies are available to pre-order from cqnbookstore.com now. Jim's book will also be available from the Celtic stores from next Thursday.
Jim will miss the Anderlecht game as he will be at the airport picking up his wife but he's confident that van Himst's crass comments yesterday will come back to haunt him.
"It can be useful and Brendan will know that. He is always so respectful of opponents whether it's after losing heavily own Paris or knocking St Mirren out of the Scottish Cup. He knows how to behave properly as a football manager."
Group B has been particularly tough for the third and fourth seeds. PSG will probably continue to hand out hammerings all the way to the Final and it will be interesting to see how some of the so-called bigger clubs handle that given the clear breaches of UEFA's financial fair play rules.
Craig gets that the ex-Belgian international forward is frustrated as anyone at Celtic about the heavy defeats that have had to be endured but believes he is out of order taking an undeserved swipe at Brendan Rodgers' men.
Van Himst was clearly not impressed by the Hoops when they stormed to a 3-0 victory in Brussels against his old team in September.
That win leaves the champions on the brink of the Europa Cup knock-out stages with Anderlecht dropping into oblivion.
But the club's iconic figure, 71, who spent 26 seasons in Brussels below Jim Craig's radar, insisted: "We should never have allowed ourselves to lose to a team of peasants like Celtic.
"They were a bunch of woodcutters. It was one of our worst matches ever in Europe and we didn't even muster an attack.
"Under Rene Weiler, we just went backwards.
"Hein Vanhaezebrouck is not doing anything special. He does some good things, but you can't say it is anything out of the ordinary.
"His progress is normal. What could he do better? Win the games against Paris Saint-Germain or Bayern Munich?
"But the fact the team has been knocked out of the Champions League is not his fault."
Asked about the possibilities of staging a remarkable revival in Glasgow next week, new boss Vanhaezebrouck said: "It will be very difficult, but we will do everything to try and achieve such a result.
"At home, Celtic is very often indomitable and to score three goals in the Champions League would be hard for anyone."
Jim Craig – Right Back to 67, The Lisbon Lion Diary is out next week priced £15.99. You can order a signed copy now at CQNBookstore.com and your signed copy will be sent next week. If you would like Jim to add a personal dedication to your copy simply email the details you would like added to david@cqnpublishing.co.uk after ordering and we will confirm.
Meanwhile have a listen to Jim Craig on the CQN Podcast, it lasts for appropriately enough, 67 minutes and you will love the stories, there's some real heart felt emotion in their too. It's unmissable. The link is below.
ORDER YOUR SIGNED COPY OF JIM CRAIG – RIGHT BACK TO 67, A LISBON LION DIARY TODAY!

Click Here for Comments >