I have two significant concerns about Walter Smith's comments yesterday. He spoke about the events which followed Rangers liquidation in 2012:
"There was no necessity for Rangers to be put down into the Third Division.
"That will always stay in Scottish football. There will be a bitterness in the Rangers ranks. It will be a massive motivation for the club. It would certainly be for me.
"How can they forget what happened to them? Nobody could forget that."
I've spoken to people at Celtic about security concerns ahead of the weekend. The game itself will almost certainly pass off without incident, but what happens on the streets of Glasgow and surrounding towns is anyone's guess.
You will hear nothing even close to inflammatory from Celtic, senior fans groups, or anyone who cares about the club's fans and wellbeing. Justifying bitterness due to (mis)perceived persecution ahead of this fixture is inciteful.  I'm astonished Smith said this.
On his subject matter, let me give you an alternative scenario:
Newco Rangers are parachuted straight into the Premier League, hundreds of creditors are abandoned, they have a full squad of players and are not a penny in debt. They would have been out signing players within minutes of registration (they even tried to sign a player while still in administration).
With Oldco having won the league accumulating debts they would never pay in 2009, 2010 and 2011, Newco, free of legacy financial commitments, would have an excellent chance of winning again in 2013 and beyond.
This plan was one strand of Craig Whyte's lunacy and it would have killed Scottish football. Celtic, and others, would have been left to consider, do we pay these millions of debts, or liquidate and spend the money on players instead? I had this very conversation with a senior figure in the game in October 2011, when the realisation of what Whyte was planning became evident.  Utter mayhem would have ensued.
The damage done to the Rangers brand of clubs by allowing Newco access only to the bottom tier was huge. It's consequences are yet to be appreciated by most fans.  Newco may never win a top flight league.
But the question was not whether to impose a trauma on 'Rangers' or allow everyone to carry on as we had before, this was not an option. It was whether to allow the existing rules and processes to stand, allow responsibility for the enormous mismanagement of Rangers to be carried primarily by Newco, and have other clubs deal with the fallout, with or without a 'Rangers' club in the league.
Whyte's plan replicated what he'd done in other industries, but it would have devastated Celtic in particular. We were beaten for years on the field by a team who could not pay their bills or correctly register their players, then we would be beaten again as they walked away from debts without consequence, which is why I wrote this article in October 2011 on the Prepack route for Rangers Newco.
Pretty much all of what I wrote about in that article came to pass, it had to be stopped (and you'll never know the key movers in doing so).  Smith should consider if the boot was on the other foot, if he would be happy to allow his club to be subverted in the manner he suggests would be good enough for others.  It was simply never an option.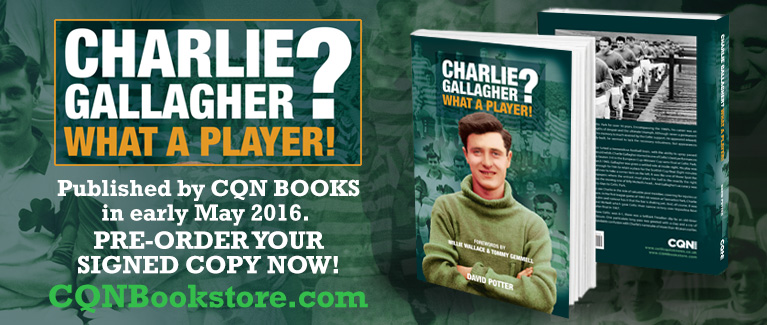 Click Here for Comments >