RONNY DEILA held his first press conference at Celtic's training complex at Lennoxtown today since making his announcement that he is standing down as Celtic manager at the end of the season.
In what must surely be an understatement, the 40 year old Norwegian admitted that for him "it has been a tough week."
Asked about his decision to call it a day at the end of the league campaign Ronny explained:
"I have been thinking of this for a while because I haven't felt the team has been getting the results it should have.
" I came in talking of improvement and good football. In last six months we haven't had that."
Clearly hurting about how things have turned out for him at Celtic, Deila revealed: "That lack of improvements kills me inside. It's improvement that makes you want to be a coach and a teacher.
"When you haven't done what you said you were going to do, you have to deal with it.
"It's best for the club and me that new energy comes into the club in the summer."
Ronny once again stressed it was his own decision, backing up the stories earlier where his dad and his agent said the same thing and that the decision was made weeks ago and not as a result of Sunday's latest cup disappointment. He said: "I have the responsibility, and that's why I'm the guy who is leaving.
"The speculation around the manager for so many weeks takes energy out of the club.
"I can look all of the players in the eye. Some have developed, some not and that's my responsibility."
Celtic have a healthy 8 points lead over Aberdeen and a win against Ross County at the weekend will do a great deal to bring a fifth successive title to the club – three under managerial contender Neil Lennon and two under Ronny Deila.
But the league is NOT yet won. The Celtic family must now get behind the manager and the players selected to play on Sunday and drive the club towards the finishing post.
Ronny can then leave with our best wishes and his head held high.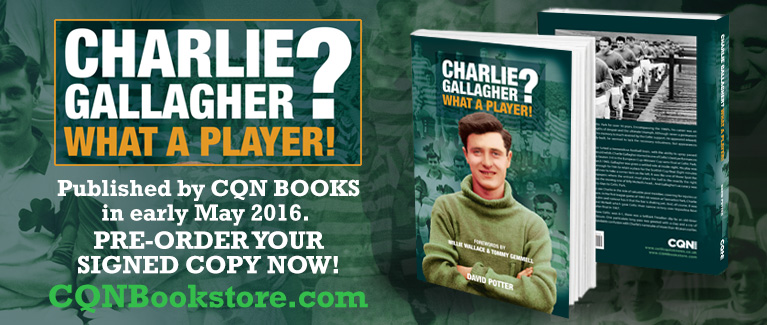 Click Here for Comments >