BRENDAN RODGERS has continued to defend his Celtic players he believes have been "crucified" after Champions League defeats.
And the Hoops boss revealed Scotty Sinclair has been playing through the pain barrier for the club.
Rodgers said: "We have made the step into the Europa League knock-out stages yet the players are being absolutely crucified.
"Our measure, somehow, has been against the immeasurable PSG and Bayern Munich. Hopefully, reality sets in and people understand where we are in terms of modern football."
Sinclair was substituted at half-time in the 1-0 home loss to Anderlecht on Tuesday, but the Parkhead gaffer leapt to his player's defence after some over-the-top criticism.
He said: "To be fair, Scotty has put himself out a few times this season when he wasn't 100 per cent.
"He had a real bad knock on his ankle in our 5-1 home win over Motherwell.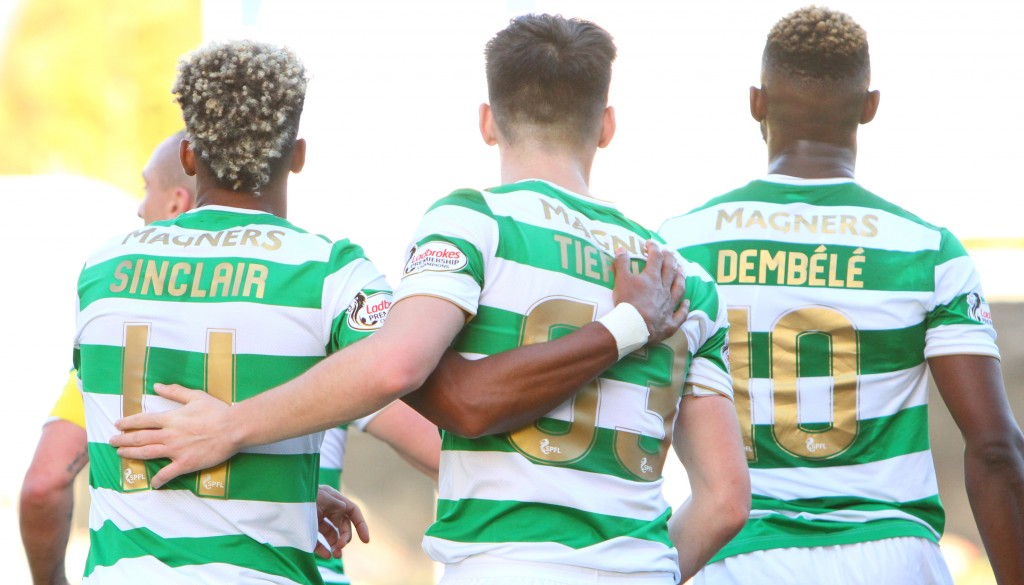 "After that I'd say probably eight out of 10 players wouldn't have made themselves available for the game on a Tuesday.
"Being in the Europa League draw is exciting, though. It outlines how well our players have done.
"We live in a critical world, but 18 months ago this was a club who hadn't qualified for a Champions League in three years, who finished bottom of their Europa League group and never won a game.
"Now they have qualified for two campaigns with virtually the same players and now have made the step into the Europa League knock-out stages, yet they're being absolutely crucified.
"So, we go into this draw with our own expectations and reality, knowing where we're at.
"We know in terms of budget that playing against the Atletico Madrids, Arsenals and Villareals is a world away from where we are. But it doesn't stop us going in with excitement."
Click Here for Comments >