MARK McGHEE is backing Leigh Griffiths to break his Scotland scoring duck in the vital World Cup qualifier against England at Hampden on Saturday.
Gordon Strachan's assistant boss insists the Celtic hitman is due a change of luck after failing to hit the net in his previous 12 appearances for his country.
McGhee said: "I think Leigh played well in the last game against Slovenia until he got injured.
"He missed the chance under the crossbar which was a surprise because I thought he would have scored.
"But Leigh gets more shots away than most other strikers. Eventually he'll get a goal and, if he starts, it wouldn't surprise me if he gets a goal on Saturday because he's due one.
"He's a resilient character and always bounces back when things don't go his way.
"Leigh has had to change his attitude in the sense that he's had to come to terms with the way it's been at Celtic for him recently.
"After scoring so many goals the season before and winning Player of the Year, suddenly Moussa Dembele comes in and he has had to play second fiddle at times.
"He has risen above that, rolled his sleeves up and shown Brendan Rodgers that he's prepared to work to keep himself in his plans. He can only be a better player because of that.
"He has self belief without being arrogant. He has got a reality about him, he knows he has had to work hard this year to keep himself in at Celtic.
"It would have been easy for him to chuck in the towel and then this summer Brendan would have been thinking about maybe offloading him.
"Instead, Leigh has made himself an important part of the squad and he understands the way Brendan works. He has definitely improved, mentally I think he has gone up a gear.
"Now there would be no greater time for him to get that first goal than against England."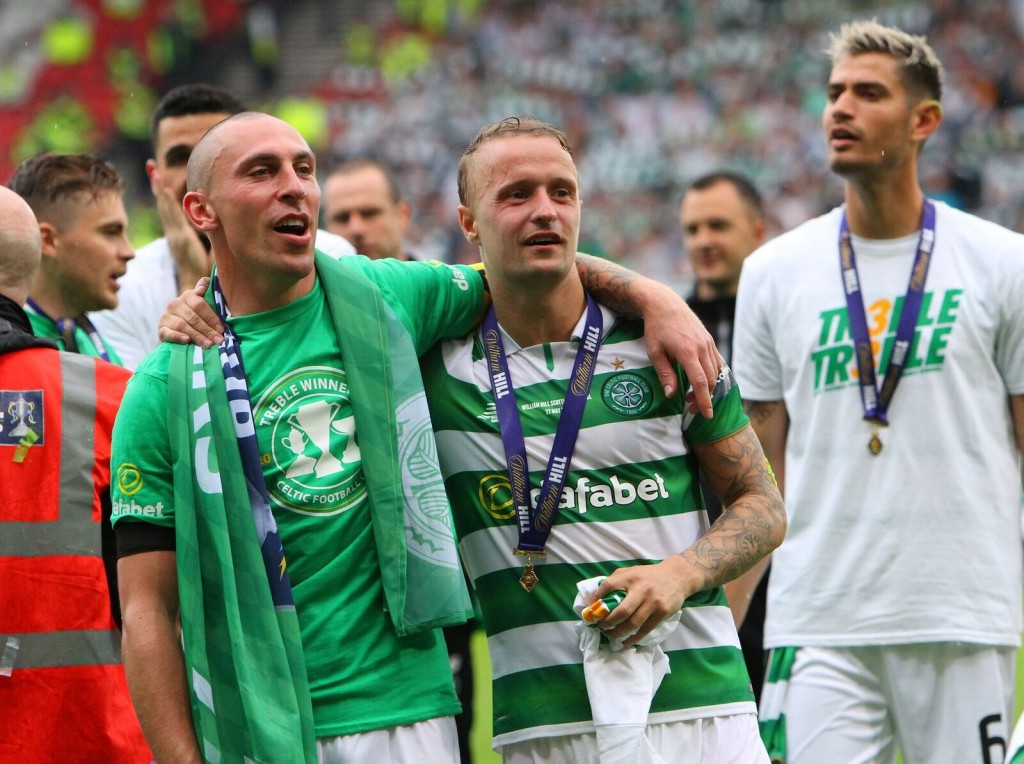 CQN's
VENI VIDI VICI
– I came, I saw, I conquered tribute t-shirts for Brendan Rodgers are selling fast. On the back we have Brendan's quote from last Saturday at the Scottish Cup Final – "I was born into Celtic," order yours now at
cqnbookstore.com
These t-shirts are arriving today and will be shipped immediately so you will receive yours in a day or two.
Click Here for Comments >