NEIL LENNON has slammed Celtic dud Tony Cascarino for rubbishing the record-breaking 63-match unbeaten run.
The Hibs boss, who was yesterday named as the Manager of the Month for October, lashed out after dismissive remarks from the flop striker who joined the Hoops in 1991 and managed to score only four goals in over 20 appearance before being offloaded to Chelsea a year later.
Lennon hit back at Cascarino's claims that his old club's feat wasn't so extraordinary and the ex-Parkhead gaffer insisted some of the English football he's watched recently "made my eyes bleed".
The phoney irishman said: "Celtic's unbeaten record means nothing."
Lenny fired back: "It is disrespectful. How much Scottish football does Tony watch?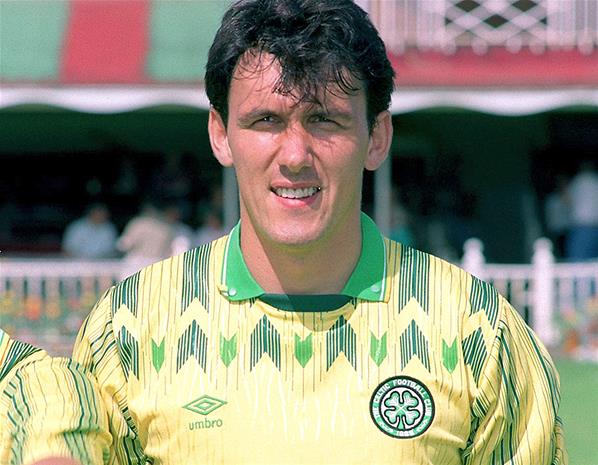 "To go 63 games undefeated at any level is remarkable. Celtic are an excellent side and they proved that with a few games in the Champions League.
"We're not getting the money the English clubs can get, but the Scottish game is improving. It's getting healthier. You only have to look at the calibre of manager working up here to see that there is definitely an upturn.
"I find the competition and the quality of the games really refreshing. We don't need people from down south lecturing us on how the game is up here.
"There is still that rawness here. There is still that passion. It's still a working-class sport up here. You don't have too many prawn sandwich brigades, who kill the soul of the game.
"I've been to a lot of grounds in England where the atmosphere is awful.
"And I've seen some absolute rubbish in England. Rubbish.
"Over the weekend, there were three or four 1-0s. I watch some games in the Championship and the football is eye-bleeding, whereas I have seen some really good games up here.
"If there could be an injection of money, you would see a huge difference in the Scottish game, but it is doing best and it is improving."
The CQN Podcast: A Celtic State of Mind (EP21) Matchday Special v St Johnstone – When History Was Made…
Kevin Graham recorded the latest episode of The CQN Podcast at McDiarmid Park, as Brendan Rodgers' side extended their unbeaten domestic run to a record-breaking 63 matches against St Johnstone.
ORDER BRENDAN RODGERS – THE ROAD TO PARADISE WITH A FREE GIFT INCLUDED FROM CQNBOOKSTORE.COM
Brendan Rodgers – The Road to Paradise The Official Autobiography is available now from CQNBookstore.com – the first 100 orders received will come with a free gift.
From a small village on the north-east coast of Ireland to the treble-winning manager of Celtic, Brendan Rodgers' football journey has been a remarkable one of dedication, hard work, a desire to always keep improving and a determination to succeed at the highest level of the sport … and throughout his life there has always been a love of his team … Celtic Football Club.
In his own words, Brendan Rodgers tells his story – from a promising young footballer growing up in Carnlough and dreaming of playing for Celtic one day through to his professional career – as a player, a coach and now as one of football's top managers. And Celtic supporters will also enjoy an insight into a remarkable season – from the first competitive game in Gibraltar through to the thrilling Scottish Cup final, with plenty of highlights in between, including the manager's first trophy triumph and some unforgettable Glasgow derbies.
NEW CQN PODCAST OUT NOW!
Click Here for Comments >