CELTIC'S treble winning captain Tom Boyd has backed Celtic's stance on pyrotechnics in football grounds and he has called on his fellow supporters to back the team in the proper manner.
The legendary former skipper wants the fans to return to the backing that has seen them win awards from football's governing bodies in the past.
He said: "I can only echo what the club and the supporters' associations are saying – that, first and foremost, from a serious safety point of view, this sort of thing is not something you want to see.
"The people who are taking pyrotechnics into a football stadium need to be aware of the potential consequences to other supporters of using them.
"I've been to so many Celtic games, both as a player and as a fan, and there's nothing better than the Celtic support when we all get together and get behind the team.
"One of the best experiences I ever had was the night we beat Barcelona back in 2012, the night after we celebrated our 125th anniversary.
"There wasn't a pyrotechnic in sight. It was just non-stop singing and partying by the fans.
"That's what they bring and nothing else needs to be added to the atmosphere. We don't need that, over and above any health and safety issues.
"As Celtic supporters, we don't need pyrotechnics to create an atmosphere at the game that everybody will enjoy.
"It is a very small minority, but, unfortunately, they're not realising what their actions are bringing to a support which has gained a worldwide reputation for going to so many different places and so many different grounds, and for receiving awards for being the best fans in the world.
"People know that these pyrotechnics are banned – you're not allowed to take them into a football game – so surely they would see sense and realise that's not the way to make a good atmosphere.
"It should be about going along with your friends or your family and creating an atmosphere that everyone can be proud of."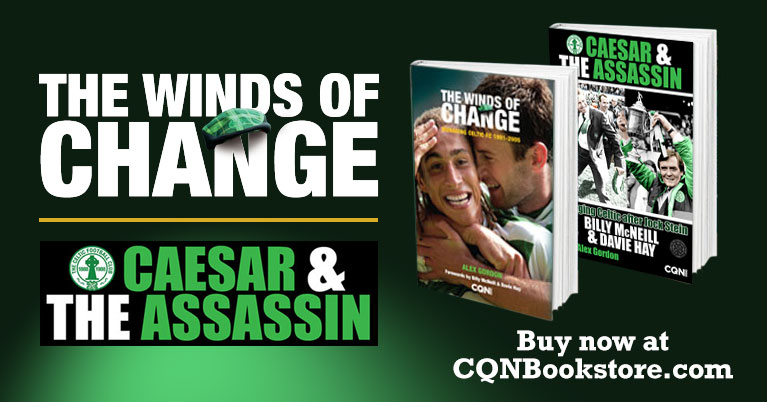 Click Here for Comments >