BRENDAN RODGERS wants the Paris Saint-Germain players to feel the breath of their Celtic counterparts when the Champions League group kicks off at Parkhead this evening.
The Hoops boss has urged his team to apply extreme pressure and said: "In these types of games, attitude is everything. You can't look too closely at them or think too emotionally.
"PSG are put together to win this competition, there's no doubt about that.
"They've brought in Neymar and Kylian Mbappe, so their focus is clearly on winning it. But we have a courage to play and a courage physically to press and work.
"I always say, if you stand off top-class players they'll show you why they're top-class players. But we can be educated in our pressure. And I'm also looking forward to seeing how we counter-attack.
"This is a level where you have to stay calm, but it's a game we're really looking forward to.
"Maybe not many people were watching the Hamilton game on Friday night, but certainly the eyes of the world will be on this game.
"This is a game to go and enjoy. Make no bones about it, this is a superior team to us. That's the reality of it with the quality of the players and where they're at.
"But we can take an attitude into the game. We're very much a team and have the ability to play in this type of game. We have speed, strength and power, so it's a great chance for us to make a good start.
"It's going to be a big challenge for us, but one we're determined to embrace.
"They have to feel us breathing very close to them. That's how we play domestically and it's how we play in other games in this competition.
"You can't do it for 90 minutes, so you have to dip in and out of the pressure. But it's our job to progress with real aggression."
Rodgers added: "These are the games where you get the chance to write your story that can be read worldwide.
"It's brilliant, it will be a really exciting night. With the level of player PSG have, it leaves a big focus on some of their outstanding individuals.
"You respect the level PSG are at, but the difference in our team now is the attitude. That's key. It's everything in these games.
"Whether you stand off and watch or go in and press. If you stand off top players, they will play around you, through you and over you.
"They have to feel that pressure, they have to feel the crowd. If you look at the Manchester City game here last season as a reference, there was similar expectation about it beforehand.
"So, you hope you can go and impose your game. It's going to be a great test for us.
"We are clear that the world will look at the game and everyone will expect us to lose. But for our players, our own cause is different.
"We fought so hard to get into the competition, so we can go on and make progress. Home games can be very important for us.
"We are facing a huge opponent, but we are excited by it. We won't be overawed by it."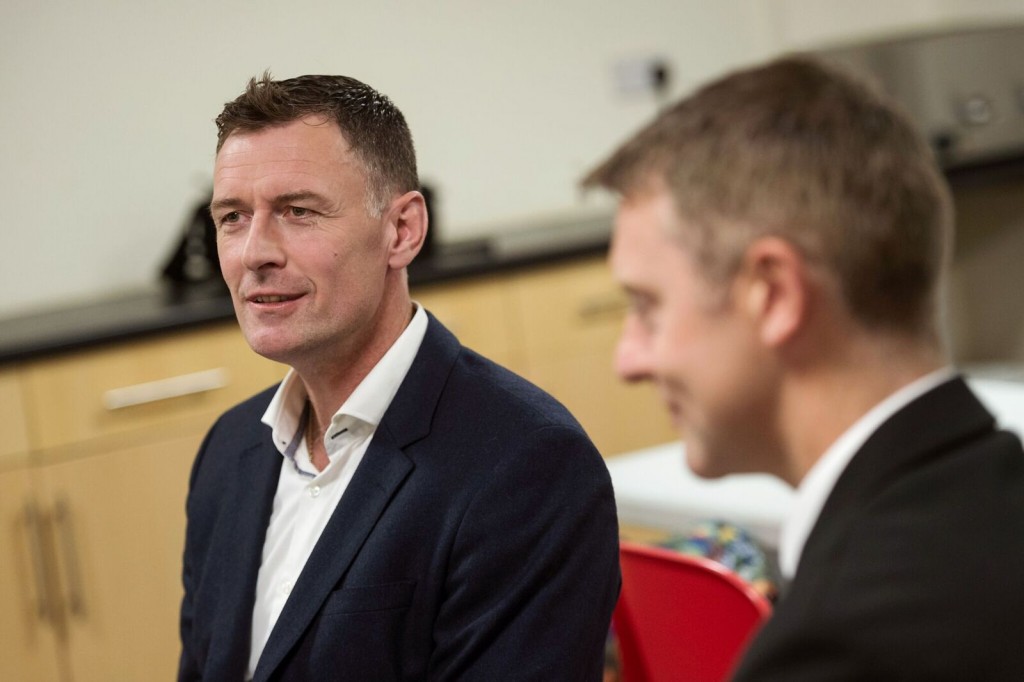 CQN went behind the scenes with BT Sport at Hamilton on Friday evening and this is all covered in the new CQN Podcast which is out today and includes an interview with Chris Sutton…
Click Here for Comments >