"I never mentioned Linfield… I never actually said that I had played there."
Speaking at Celtic AM on Saturday, former Celtic winger, 'Super' Joe Miller, was unequivocal in his assertion that comments attributed to him earlier this season about playing at Windsor Park were way off the mark.
The centenary double-winner shed some light on the origins of this story when he explained that, following a charity football match in June this year, he offered one of the reporters who had been covering the event a lift into town.
During a discussion between the pair, the conversation inevitably moved on to the subject of Celtic's Champions League qualifier in Belfast – a fixture where the Glasgow side refused their ticket allocation due to safety concerns.
Joe explained to the hack that the last time he had played in Ireland was in a pre-season friendly, and he recalled a training session prior to the match:
"We came out the training ground, and everyone spilled out of this pub, and they were hurling abuse.
"We went to play a pre-season game, and there were laser pens on me. I looked at Roy, and Roy said, 'Keep on the move wee man, it's harder to hit a moving target'.
"It was made out (in the paper) as if it was Linfield, and the next day all hell broke loose."
The hapless reporter phoned Joe in a panic after the story began to spread online like wildfire, and this reaction prompted the now de rigueur official club statement from Linfield, who denounced the story as "fake news".
Joe's response to the reporter was simply, "Well you shouldn't have printed it."
"I went and got the paper, and thought 'I never said that'. But I didn't want the young guy to lose his job."
A public apology followed, and Wee Joe remained silent on the subject until his appearance at Celtic AM at the weekend.
To hear the full interview, which also includes some fantastic centenary year tales, listen to this week's CQN Podcast: A Celtic State of Mind.
———
CQN's latest Podcast is now available for you to enjoy.
Paul John Dykes recorded Episode 10 of 'A Celtic State of Mind' at Andrew Milne's first 'Celtic AM' event of the 2017-18 season.
A Celtic State of Mind offers an insight into the culture of Celtic Football Club, the city of Glasgow, and fans of the reigning invincible Scottish champions.
Each episode includes interviews with 'Celtic-minded' figures from the world of sport, music, film, art, broadcasting, literature or politics, and this week's guests include:
* Aidso Digney from the Éire Go Brách CSC, who discusses his late friend, Kidso Reilly;
* Professional boxer, Gary Murray;
* Centenary hero, Joe Miller;
* Music from Keith Murray.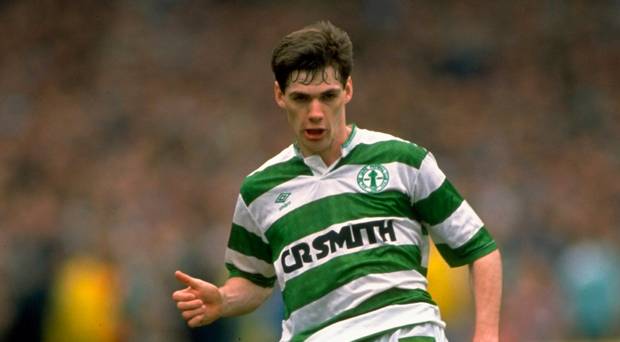 70,000 Celtic fans can't be wrong…
Connect with A Celtic State of Mind @PaulDykes and @CQNMagazine.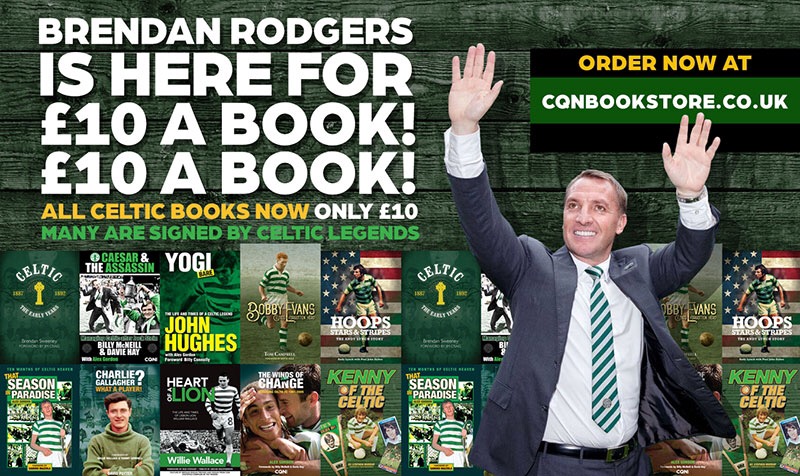 Click Here for Comments >