ON May 25 1967 in the Portuguese capital of Lisbon, Celtic became the first British club to conquer Europe.
Over the next week, in another CQN EXCLUSIVE series, the unforgettable achievement is chronicled as Jock Stein's side edged through the elite competition to come within ninety minutes of everlasting glory.
Today, author Alex Gordon, who has written fifteen Celtic books, including 'Lisbon Lions: The 40th Anniversary Celebration' and '50 Flags Plus One,' continues to chronicle the glorious journey through the 1966/67 campaign.
Here is an extract from one of his tribute publications, 'That Season In Paradise', which was published by CQN in 2016.
Please enjoy a memorable trip back in time.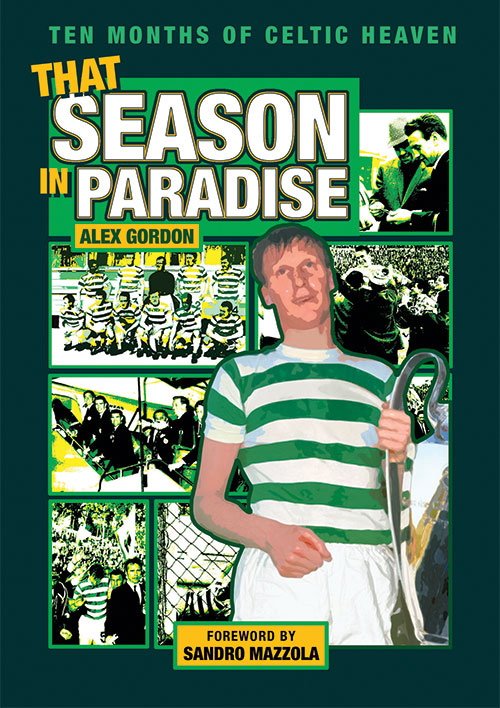 Second leg, October 5
ZURICH 0 CELTIC 3 (Agg: 0-5)
CELTIC took their crusade on the road when they played their first-ever away tie in Europe's premier tournament against FC Zurich in Switzerland.
It would be the first – and only – time the players disagreed with their manager. They chose the occasion of Stein's forty-fourth birthday to voice their united disapproval of his tactics before the second leg as they prepared to defend their advantage obtained in Glasgow seven days earlier.
Ronnie Simpson said: "In the pre-match tactics talk, the Boss told us that Zurich would play a 4-4-2 system and would continue to use a sweeper despite the fact that they were down two goals. Not one player agreed with him.
"I chipped and said: 'They must come at us. They are bound to play an attacking style of game and try and get the goals they need'.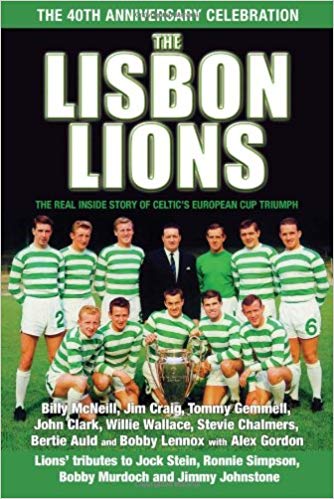 "But I was wrong and so were the rest of the lads. Jock Stein had read the game perfectly. He told us: 'They haven't got the guns to do any damage. They haven't the power we have. They'll try to get the score down'. None of his players saw it that way and we told him."
The European football officials had received a report with details of the first game that informed them it could have got out of hand. They reacted with commendable speed to change the referee. They gave the tie to hard-liner Concetto Lo Bello, a Sicilian policeman, who had been in charge of the USSR v East Germany World Cup semi-final earlier in the year.
Lo Bello, of course, would be the referee when Celtic lost 2-1 to Feyenoord in the 1970 European Cup Final in Milan, but that is an altogether different story for another time.
TAKE-OFF…the evergeen Ronnie Simpson in action.
Tommy Gemmell, the Swiss side's torturer-in-chief in Glasgow, walloped in another screamer for the opener in the twenty-second minute and it was all over when Bobby Lennox flicked on a right-wing corner for Steve Chalmers to fire low and hard under the keeper's body.
Gemmell crashed in a penalty-kick shortly after the turnaround for his third goal in a 5-0 aggregate win.
Keeper Stefan Iten, after facing a virtual one-man firing squad in Gemmell, must have had enough of the bombardment by this stage and dived the wrong way as the defender lashed the ball unerringly into the net.
TEAM: Simpson; Gemmell and O'Neill; Murdoch, McNeill and Clark; Johnstone, Lennox, Chalmers, Auld and Hughes.
TOMORROW: Don't miss Lisbon Rewind Day Four – only in your champion CQN.
Click Here for Comments >