CELTIC hero Lubomir Moravcik emphasised Neil Lennon's side MUST win at Ibrox on Sunday – for the fans.
The Hoops are 13 points clear in the race for their ninth successive title and many observers insist the championship is as good as back in the Parkhead trophy cabinet.
Moravcik was in a similar situation in April 2001 when he was a key member of the Martin O'Neill squad that had already claimed the crown as they faced a game in Govan against Dick Advocaat's ailing team.
It's history now that the Hoops ran amok and the Slovakian ace thumped a double behind the helpless Stefan Klos while Henrik Larsson netted his 50th goal of the season as the visitors hurtled to a 3-0 triumph.
The squad from 19 years ago travelled across the city that day with the mindset thye would do their supporters proud irrespective of the flag already being won in fine style.
Moravcik, speaking to The Herald, admitted: "It doesn't matter so much that Celtic are 10 points ahead or if you are going into the game as champions as we were, these games are always the most important games of the season.
"That is simply because it is the most important game for the fans – and that is who you are playing for.
"The Celtic players will be looking forward to the game because it is a game against Rangers and it matters just as much whether you are at the top of the league or whether you are in second place.
"It doesn't matter, the most important thing is to beat Rangers because it is for the fans. If it is important to them, it is important to the players.
"It is a very important game no matter when you play it. All the time."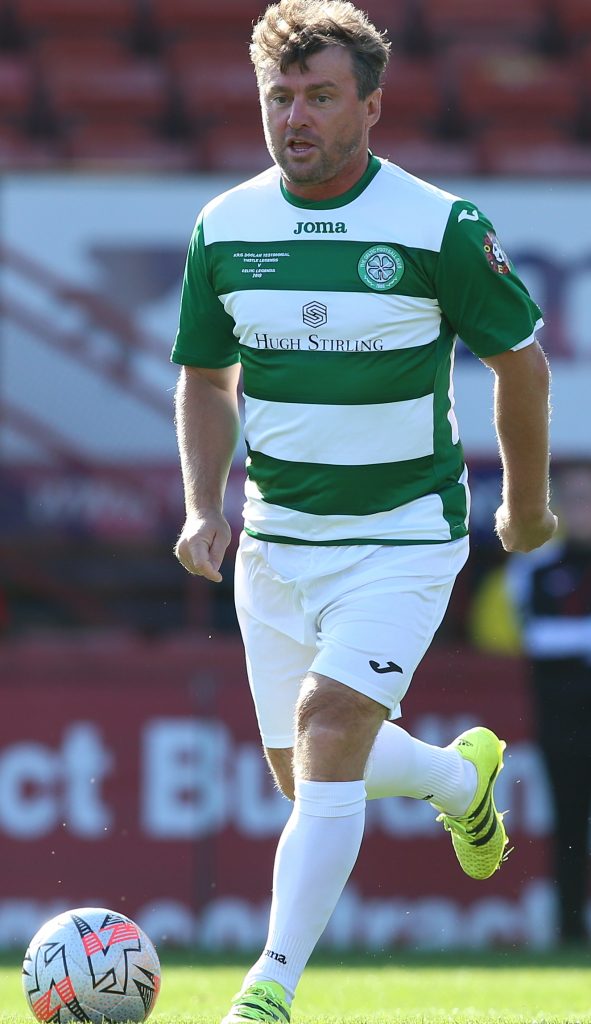 Moravcik has fond memories of clashes with the Ibrox outfit and signalled his intent as a Celtic player, who had just been signed by his fellow-countryman Dr Jo Venglos, when he made his second appearance for the club against their Glasgow neighbours when he thumped in another twosome in a landslide 5-1 success in November 1998.
He added: "The most important game for me was the match against Rangers when I scored two goals.
"That game gave me a lot of freedom in my mind and the 3-0 game was more of a special bonus for me.
"The first Old Firm game was really important for me. Even though I was 33, I was a bit nervous beforehand. I knew there was a lot of responsibility on our shoulders and it was only natural to be a bit nervous.
"When I played my first game against Dundee, it was a normal game and I wasn't really nervous, but the Rangers game was entirely different.
"We were up against a really strong Rangers team at that time, with really good players and a good manager in Dick Advocaat, so it wasn't an easy game going into it.
"The other game at Ibrox after we won the league, that was easier, but it was still an important game for everybody.
"It was much easier for me, though, and I took a lot more pleasure from it. You could relax a little bit, even though you were always making sure you had the focus to win the game.
"You have to win, no matter the circumstances, that is vital."
Click Here for Comments >