MURDO MacLEOD has urged Walter Smith to cut out the whinging and ditch the obsession that his former club have been unfairly treated by the rest of Scottish football.
Bizarrely, the ex-Ibrox boss is insisting his old club should be motivated by bitterness over a sense of injustice for being booted down the divisions following their financial meltdown in 2012. They weren't booted down the leagues.
They ceased to be a football club after going into liquidation following a failed CVA. They were reformed by founding father Charles Green who bought a bundle of assets from the administrators and created a new club from his off the shelf limited company, Sevco Scotland. 
But, as Sunday's Scottish Cup semi-final against champions-elect Celtic looms, MacLeod said: "While driving yesterday I was hearing everybody on the radio still talking about it. It's in the past.
"You can reflect on great times that you've had in football and there's nothing better for any football fan than to look back on their highlights. Everyone's had a highlight.
"The lowlight for Rangers (sic) is what happened four years ago, but they've got to move on.
"Everybody has to just get on with it. You hear fans of other clubs saying they wanted Rangers (sic) down in the bottom league, but, for me, everyone has to move on. It comes back to the old saying: just do your talking on the pitch."
Smith believes no-one associated with the team from Govan will ever forget what happened to the club, but former Celtic midfielder MacLeod makes the point that hardly any of the staff and players from that time remain.
He said: "I don't think the players will be going out with that mentality because nearly all of the players have arrived when Rangers (sic) were down the leagues and have made their way up."
MacLeod won four league titles at the Hoops was assistant to Wim Jansen when the Parkhead club prevented 10-in-a-row in 1998.
The ex-Scotland international insisted Celtic fans don't think about the dark days of 1994 when the club came close to shutting down before Fergus McCann stepped in.
He added: "Don't go back to a memory that's not been good for your club. We don't talk about when Fergus McCann was buying the club and we were just about to be closed down.
"That's all in the past and we don't mention it. Talk about the good things – Cup Finals, winning titles.
"That's what the weekend should be about, seeing how far they have taken their club on."
And there's the difference for you Murdo. Celtic were 'just about closed down' but were saved by Fergus McCann.
Rangers were NOT saved. They were shut down when they were liquidated. Charles Green built a new club from the ashes and his new club was admitted to the bottom tier of Scottish football.
It really is that simple.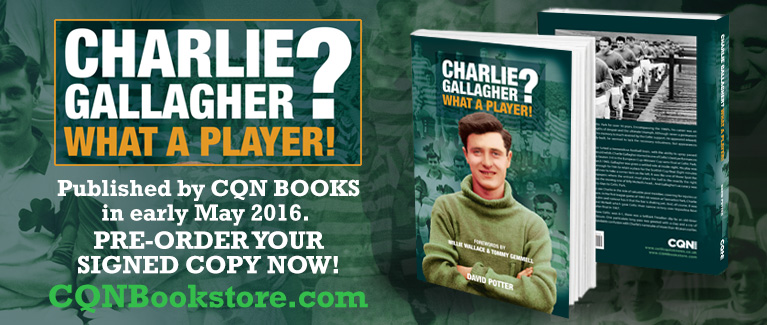 Click Here for Comments >